What better review to start my blog with than my last read book and possibly favourite read of 2019?
Rating: ⭐ ⭐ ⭐ ⭐ ⭐ (If I could marry this book, I would.)
What's This Book About?
Genre: YA (Young Adult)/High Fantasy
Synopsis: Lazlo Strange has been obsessed with the mythical lost city of Weep since he was five years old, but it would take someone bolder than he to traverse half the world to seek it.
Then a stunning opportunity presents itself – in the person of a hero called the Godslayer and a band of legendary warriors – and he must seize his chance or lose his dream forever. In the land of the Unseen City awaits the answer to Lazlo's lifelong quest, and mysteries beyond his imagining – one of them, a dream-stalking, blue-skinned goddess.

What I Thought:
I have never more wanted to lucid dream than when I was reading this book.
Describing this book as enthralling would be an understatement. It's epic and diverse, sweeping and romantic, tragic, hopeful and, well, dreamy, and one of the best books I've read this year. I shall now attempt to articulate (however inadequate such a list may be) why I loved this book so much.
Reason #1: The Plot (And Its Exposition) Is Astounding.
It's rich and complex, with backstory deftly woven into the present, yet the narrative drive is strong enough that I was never lost. (Unless you count losing myself inside the book.) The twists are shocking, especially that monstrous cliffhanger of an ending. Hats off to those who read Strange The Dreamer when it first published and had to wait in utter agony for Muse of Nightmares! I can't reveal much more about the plot without spoiling it, but rest assured that the stakes are high, characters travel to places even higher, and it's altogether a breathtaking fantastical journey that I very much enjoyed.
Reason #2: Fantastic Characters.
1. Lazlo Strange is this incredible gem of a person, the titular Dreamer, and he is just so…good. I love an antihero/morally grey character as much as anyone (Leigh Bardugo's Dregs have my lifelong devotion) but it's also just so heartwarming to read a character who, despite a distinct lack of a honeypot upbringing (as my grandma would say), is genuinely kind, guileless and open. I literally have nothing bad to say about Lazlo. He's smart, funny, selfless and brave, and simply a joy to accompany through the pages of this book. He's not emphasised as one, but he's also a bit of a dreamboat (hah!). The romance is fairly rapid in development – though it does see several chapters of development – but I genuinely cannot fault Sarai at all. Hell, even I want to marry Lazlo and he's not even real.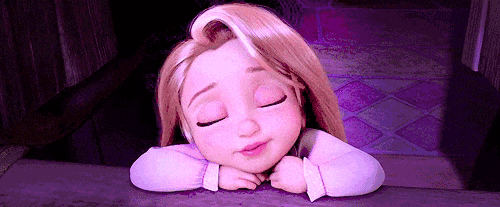 2. Sarai, our other protagonist, has so much depth to her and is just as loveable as Lazlo. She was manipulated into using her magic to wreak suffering among the citizens of Weep, resulting in night terrors of her own, yet through this very dispensing of cruelty has she learned to move past her hate. She gets as close to forgiveness as you can get of an unforgivable violence, and I admire her faith in healing through dialogue and reconciliation. Quite relevant to today's global climate both past and present, I'd say. She, too, dreams of a brighter world, and her goodness complements Lazlo's wonderfully.
3. Even cold and cruel Minya, the primary 'antagonist' of the book, does not fail to earn my sympathy.
Minya is cruel, yes, but never without purpose.
Her entire life has become an instrument of vengeance forged in the fire of her own monumental guilt and resolve to protect her family
. Though she is at odds with both Lazlo and Sarai, I really hope her character is further explored in the sequel, especially in conversation with Sarai.
There is so much depth to Minya that the other characters don't see
, which Taylor reveals to the reader with only a few powerful paragraphs from Minya's POV, and eventually I found her to be one of the most tragic characters of all.
4. The secondary characters were also captivating. Special mentions go to Eril-Fane (the Godslayer) and Azareen, his second in command.
Theirs wasn't the only love story ended by the gods, but it was the only one that ended the gods.
Thyon Nero, golden son of Zosma
, was also a very intriguing character, and I hope he plays an integral role in the sequel –
hopefully
not as the 'new foe' mentioned in the blurb. I particularly enjoyed the dynamic contrast between his and Lazlo's personalities.
Reason #3: The Prose Is Exquisite.
It is beautiful to the point that I would re-read sentences over and over just to memorise the feel of them flowing through my mind.
This book is a song. This book is a dream.
Can I even convey how lovely I found Taylor's writing?
It's lyrical, sometimes dwelling on particular features, which might be your thing or not – I recommend at least trying this book and finding out.
Below is one of my favourite passages, which I feel really distills the theme of faith, hope and dreams that threads throughout this book:
All [Lazlo's] life, time had been passing in the only way he knew time to pass: unrushed and unrushable, as sands running through an hourglass grain by grain. And if the hourglass had been real, then in the bottom and neck – the past and the present – the sands of Lazlo's life would be as gray as his robes, as gray as his eyes, but the top – the future – would hold a brilliant storm of color: azure and cinnamon, blinding white and yellow gold and the shell pink of svytagor blood. So he hoped, so he dreamed: that, in the course of time, grain by grain, the gray would give way to the dream and the sands of his life would run bright.
This was definitely one of those parts I read over and over.
I don't know what else to say, apart from fervently recommending this book. Thank you to those who encouraged me to read this! Don't fear the hype – it is well deserved. Onto reading Muse of Nightmares!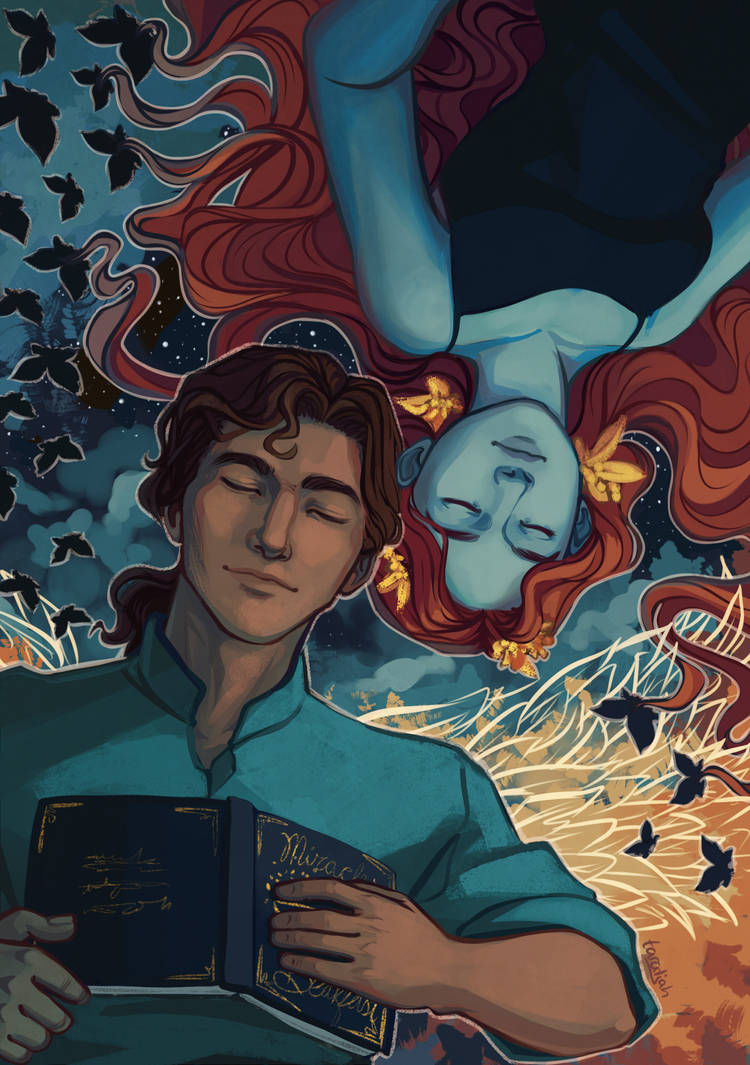 Gorgeous illustration of Lazlo and Sarai by the wonderful Tara Spruit – @taratjah on Instagram and deviantart.