Happy New Year! Hope you've had a safe start to the new decade, and here's to a good year 🎉
Current Read: 'Pax' by Sara Pennypacker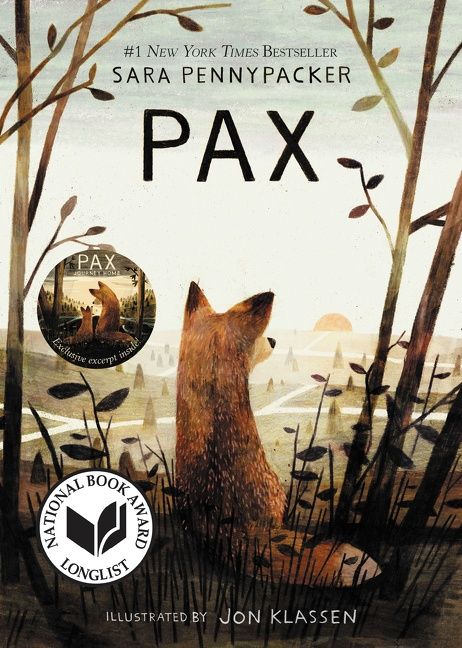 Pax and Peter have been inseparable ever since Peter rescued him as a kit. But one day the unthinkable happens: Peter's dad enlists in the military and makes him return the fox to the wild.
At his grandfather's house hundreds of miles away from home, Peter knows he isn't where he should be – with Pax. Spurred by love, loyalty and grief, Peter strikes out alone despite the encroaching war, wishing to reunite with his fox.
Meanwhile Pax, steadfastly waiting for his boy, embarks on adventures and discoveries of his own…
Current thoughts (46/276): I'm really liking this so far. I can tell I'm going to cry at some point – I already struggled to hold back tears on a crowded metro! The chapters from Pax's perspective are also fascinating (especially with the way Pennypacker conveys how foxes communicate with each other) and I'm reminded of one of my childhood favourites, the 'Warriors' series by Erin Hunter. There's also mental health rep (anxiety) and the illustration style is really cute.
Upcoming Posts:
Review: 'Nevernight' ('The Nevernight Chronicle', #1) by Jay Kristoff
Sunshine Blogger Award nomination tag (thank you, Nikita!)
Upcoming TBR:
'The Tyrant's Tomb' (The Trials of Apollo, #4) by Rick Riordan
'Children of Blood and Bone' (Legacy of Orïsha, #1) by Tomi Adeyemi
Enjoy the weekend, and the week to come!