Woah… TWO SGE related posts in a row?? Madness.
This week's playlist: 'The Last Ever After' ('The School for Good and Evil', #3)
This is one of my more detailed SGE playlists (see embedded at bottom) – probably because I started making these playlists while reading TLEA back in 2017. (You can read my review of it here!)
This post is spoiler-free, BTW!
We open (as we did in Book 2) with unhappy characters, full of regrets, suffering in a hostile environment that leads to a whole trainwreck of events. Cue miserable songs like HSMTMTS's 'Wondering' and Dove Cameron's 'True Love'. The upbeat 'Mom' by Meghan Trainor that comes later deeply contrasts to the plotline (if you know you know).
Now the scene cuts to a certain lady who can't quite decide who her true love is. Halsey's 'Now Or Never' is from Rafal's POV!
I'm being purposefully vague, but just know that soon enough, the love triangle rears its ugly head again, with a complicated tangle of 'what-ifs' and arguments and all sorts of confusing things. GET IT TOGETHER, KIDS! Relevant songs include 'Flame', 'Should've Been Us', 'i hate u, i love u', and 'Treat You Better'.
A change of scenery ('Welcome to the Moors') leads to a change of heart for many characters. And some new characters jump straight out of the past – 'Anyone Else But You' is a song for more than one couple!
Following a pretty firm rejection, songs like 'No Good Deed', 'Castle' and 'Don't Play' show the ensuing hurt and disbelief that crystallises into rage. (Sounds familiar – who remembers Book 1?)
Big battle scene!! Lots of fighting ('Night Falls'). Desperation ('Hero'). It seems like all hope is lost.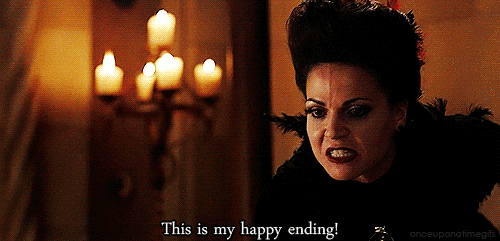 Revelations (huge plot twist that I never saw coming!). Casualties – 'Everglow' is the mourning song.
TLEA had one of the most perfect endings I've ever come across in a book series. Just the right amount of closure, with enough open-endedness to allow the characters' their freedom. And the way everything wrapped up was very in-character, and I think it did the story justice. Plus it was emotional too!
Here are links to my posts on the playlists I made for Book 1 and Book 2 – and the links to the playlists themselves: Book 1 playlist and Book 2 playlist.
Thanks for reading! Have you read 'The School for Good and Evil' series? What songs remind you of it?