#SixforSunday is a fun weekly meme created by Steph @ alittlebutalot – check out the upcoming prompts here!
This week: Which six characters would I go on a date with?
Oooh, I haven't made a bookish crush list before so let's see if I have a fictional type, shall we? 😂 I suppose it's also important to make the distinction between someone I find attractive in a book and someone who'd actually be fun on a date.
1. Nikolai Lantsov (Grishaverse)
Nikolai's hands down my favourite Grishaverse character! He gets the best lines, has a good heart, is hilarious, whip-smart and patriotic. What's not to like?
(I mean yeah, there's the demon, but that can be worked with!)
Art by nirusky
2. Carswell Thorne (The Lunar Chronicles)
Thorne made me burst out laughing from his very first scene. I absolutely love his personality, cleverness and the good heart he has!
Of course, I'd never get in between him and Cress (one of my fave gals from TLC), so Thorne is an honorary mention, as darling as he is.
Art by Arz28
3. Maxon Schreave (The Selection)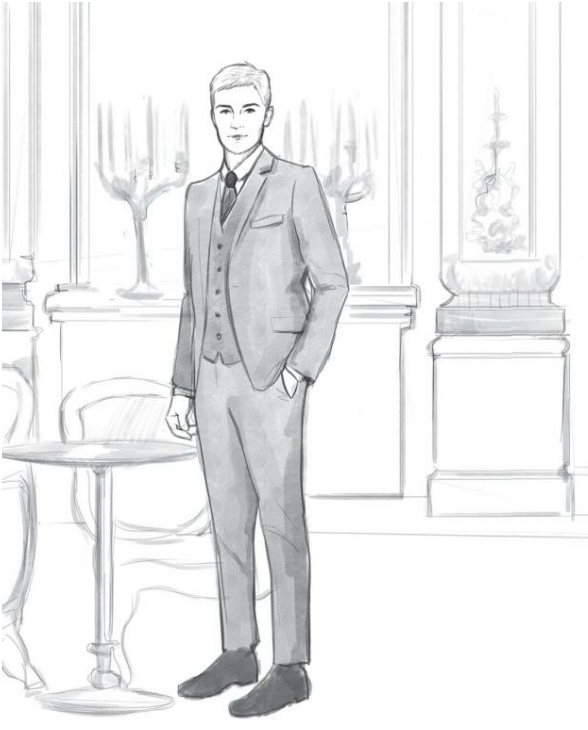 Okay, I've started to notice these top three choices are blonde/dark blonde dudes…which is funny because I typically fancy brunettes!
Maxon is such a cinnamon roll! I remember not really noticing what he looked like (other than incredibly good-looking, because let's face it, when is a YA hero not handsome) – he won me over with how kind, smart and sweet he is. He was a lovable prince, and made an even better King.
(I have no idea who this art is by! I found it on the Wikia – if someone knows, please enlighten me.)
4. Manon Blackbeak (Throne of Glass)
Manon is my second favourite 'Throne of Glass' character (she's only just recently been dethroned by Chaol) and I'm just in love. Tough cookie, so badass but with a good soul hiding under all the years of ingrained violence and bloodshed!
Art by Morgana0anagrom
5. Charlie Weasley (Harry Potter)
We both love dragons, the Weasley family and team sports. Enough said.
Art by margallillytfod
6. Jesper Fahey (Six of Crows)
Jesper and I have really similar senses of humour, and he cracks me up so much in both 'Six of Crows' and 'Crooked Kingdom'! And um I can't really deny that Kevin's version of Jesper is super duper hot.
Obviously Jes is happily coupled up with cinnamon roll of my heart Wylan Van Eck, so again, another honorary mention!
Art by Kevin Wada
And there we have it!
The only similarities I've noticed are that most of them are characters that have made me laugh, and they all have soft hearts at their core. Manon and Charlie stick out a little – maybe it's the dragon factor? – and Nikolai, Thorne and Jesper all have that suave, flirty, cocky sort of extrovert personality. (Not a trait I find I go for in real life, so this is a mystery to me…)
Thanks for reading! Which six characters would we find on your list?