Early one morning just as the sun was rising,
I heard a maiden call from the valley below.
"Oh don't deceive me, oh never leave me."
I open my eyes.
Don't deceive me.
Never leave me.
I have to find her.
Rating:
5/5 glowing paper planes
What's This Book About?
Genre: YA dystopian sci-fi
Synopsis:
Todd Hewitt is the only boy in a town of men. Ever since the settlers were infected with the Noise germ, Todd can hear everything the men think, and they hear everything he thinks. Todd is just a month away from becoming a man, but in the midst of the cacophony, he knows that the town is hiding something from him – something so awful Todd is forced to flee.
With hostile men from the town in pursuit, Todd and his simple but loyal dog stumble upon a strange and eerily silent creature: a girl. Who is she? Why wasn't she killed by the germ like all the females on New World? On the cusp of manhood, Todd must unlearn everything he knows in order to find out who he truly is.
What I Thought:
This book, you guys. This book was AMAZING.
First of all, it's filled with hilarious moments and an absorbingly direct writing style straight from the get-go:
"Poo," Manchee barks quietly to himself. "Poo, poo, poo."
"Just have yer stupid poo and quit yapping about it."
At the same time,
TKoNLG
is also full of
incredible depth of emotion that runs the whole gamut
, digging deep into me as I followed Todd throughout his gritty story and feel all that he experiences.
A huge part of how visceral these reactions were (including literal streams of tears, people) comes down to Ness' excellent characterisation – not only for the human characters, but also of Manchee, Todd's dog.
Even though I've never led a life remotely close to Todd's nor Viola's (the silent girl he meets), they're nonetheless relatable – especially when Todd despairs at what he perceives to be his greatest failure and impotence – his inability/reluctance to kill. It's
a motif springing up in this book and its sequels: Todd, the boy who cannot kill.
(Todd's knife is super important too, both in the the literal sense – as a tool – and the knife's symbolism throughout the trilogy!)
[W]hatever the weakness is in me that I can't kill a man even when he deserves it, it's got to change for me to be a man. It's got to or how can I hold my head up?
Midnight passes and I'm twenty-five days and a million years from becoming a man.
This also had excellent, layered worldbuilding that relies on subtle snippets of information about this foreign planet where Todd and the rest of the New Eden settlers live. I particularly liked how Ness illustrated the effects of the Noise germ – i.e. all thoughts are heard by everyone, clear as day.
The Noise is a man unfiltered, and without a filter, a man is just chaos walking.
Ness also applies a delicate hand to the hair-loss inducing suspense in the plot.
I wouldn't say that the violence is particularly graphic, but the effect was as good if not better than having explicit gore. Allowing the reader to put two and two together, and arrive at the horrifying conclusion of what fate must have befallen (highlight for spoilers)
Ben, Cillian and Farbranch
is truly chilling. Perhaps even scarier than having blood spurting everywhere.
The mystery of what really happened all those years ago in Todd's home of New Prentisstown is agonisingly drawn out (in the best way).
I wanted to SCREAM every time an information reveal was thwarted.
The plot twists, however, hit you like a speeding train, and honestly, my blood pressure was unnervingly high while I was reading this. The freakish main antagonist really didn't help calm me at all. My blood was boiling! (Highlight for spoilers) I think Aaron's refusal to JUST GODDAMN DIE like a regular human being illustrates well the astonishing stubbornness of fanatical ideology. (end of spoiler). Regarding one of the plot twists, all I can say is that my heart is broken and it feels like I'll never recover. (Highlight for spoilers) I literally wrote in my notes: "Manchee is the best sidekick in the entire universe :)" – OH THE PAIN (end of spoiler).
(Note after having finished the trilogy: HA-HA-HA. You thought your heart was broken then? FOOL!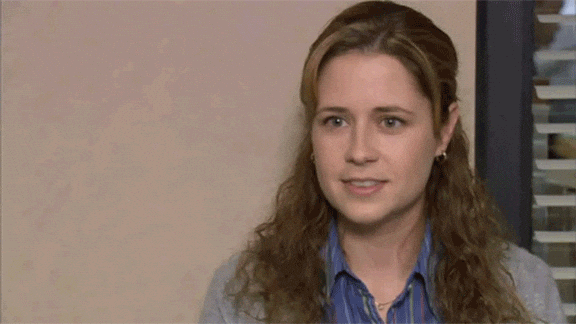 I also wanted to say how wonderful Todd and Viola are together! While there's no romance in this novel, per se, you can feel the little seeds taking hold and GOD I LOVE THEM SO MUCH. Their development from enemies, tentative allies then finally to remarkably loyal friends is beautifully done. One of my top OTPs ever. Also big kudos to Ness for working a gay couple into a mainstream YA novel in 2008 – one that wasn't even marketed as anything LGBTQ+ related.
Ending-wise, that cliffhanger was BRUTAL, and frankly, this book has probably inflicted criminal damage to my cardiovascular health. And guess who went on to read the two sequels??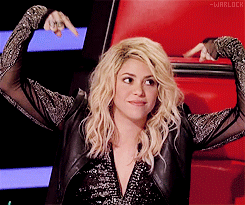 More pain? Sure!
Buddy read with Bobbi Jo!
Thanks for reading! Have you read the 'Chaos Walking' trilogy? Recommend me some of your dystopian favourites!