TTT was created by The Broke and Bookish and moved to That Artsy Reader Girl (click here for upcoming TTT topics!).
Today's topic: 10 things I'd have at my bookish party
1. Books. Like a profiterole tower, but BOOKS. Maybe they'd be those mini books and each guest can take one home as a little souvenir!
2. Auction for some of the collector's/signed first editions I have. I mean, I've got to be able to FUND this bookish party, right?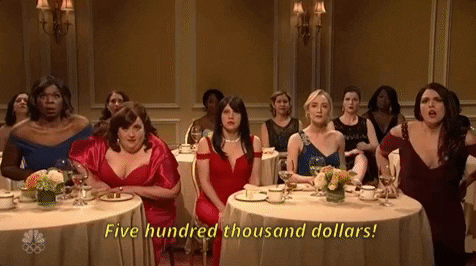 3. Souvenir sleeves (think goody bags, but in book sleeves)! I'd fill some XL book sleeves with some light bookish merch, like art prints, bookmarks, pins and the like!
4. One (or more) of my favourite authors! I would absolutely invite Alice Oseman, Patrick Ness, Philip Reeve, Leigh Bardugo or Rick Riordan…whether they accept is another matter.
5. Photo booth! Otherwise how else can guests take cute photos à la Nick and Charlie in 'Heartstopper'? (Also pretty much every other teen rom-com.)
6. In the same vein, I'd love to have a Cosplay Corner with a variety of props and costumes for guests to dress up as their favourite characters!
7. Fairy lights and flower petals, a nod to the #bookstagram aesthetic.
8. Music: soundtracks to awesome book-to-movie adaptations of novels e.g. 'Love, Simon' or 'To All The Boys I've Loved I've Loved Before'.
9. Food! All snacks and refreshments will be inspired by Harry Potter's luscious dishes and drinks. I'll have a dietary requirement list beforehand of course, there's no party-pooper like death by cauldron cake.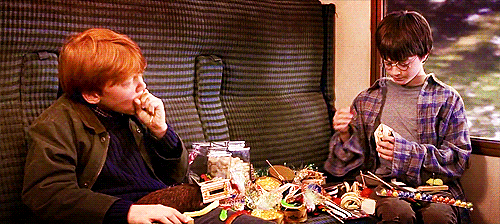 10. Character Caricature corner, where an artist will sketch you as a character of your choice! (You can finally get that wedding portrait of you with your bookish crush…)
Thanks for reading! Never realised I could enjoy party planning so much! What would feature at your bookish party? Let me know below!