I saw this tag over on Laura's blog @ The Corner of Laura and it looked so fun – especially as I just received today a book I bought at least partly for the cover ('Daughter of Smoke and Bone' by Laini Taylor, UK hardback)!
Rules
1. Thank the lovely person who tagged you, spread the love!
2. Mention Tiana @ The Book Raven as the lovely creater of this book tag!
3. Use the original tag image in your post. (However, feel free to add whatever other graphics your heart desires!)
4. At least tag 1 fellow blogger for this tag. Even if you're like me sometimes and feel a bit lazy 😉
5. List the rules.
Here we go!
The covers of 'Heartstopper' by Alice Oseman are so soft, honest and adorable, just like the inside!
I absolutely adore the Puffin 2019 edition of 'Dracula' by Bram Stoker. Trust me when I say it's 10x more stunning in physical form!
How cute is 'Pumpkinheads' by Rainbow Rowell and Faith Erin Hicks?! I want to hug both Deja and Josie.
Alice Oseman's cover designer (Ryan Hammond) is incredible. I love all of the covers, and 'Solitaire' (her debut novel) is a lovely example.
The UK hardback of 'Dreams of Gods and Monsters' by Laini Taylor. I have the first hardback (don't much care for the second hardback) and this is just SO. STUNNING.
Lookee here at some big blue North American skies and a little bit of North American road on 'Wayward Son' by Rainbow Rowell!
'History is All You Left Me' by Adam Silvera has a hefty dose of blue, my favourite colour.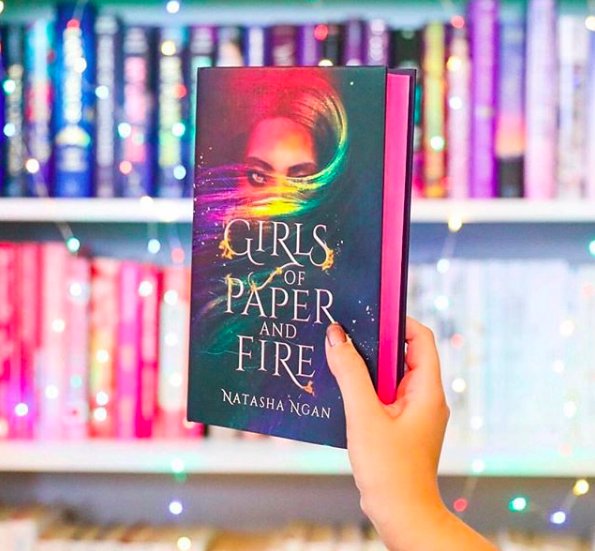 The Fairyloot version of 'Girls of Paper and Fire' by Natasha Ngan is just STUNNING. I'm not so keen on the FL edition of 'Girls of Storm and Shadow' though (kind of sears my eyeballs), so I ended up just buying the standard version.
I remember seeing this beautiful blue Barnes and Noble collector's edition of Homer's 'The Odyssey' in a bookshop and just being in awe. But sadly 'twas too expensive…
It's gonna have to be 'Dracula'! I just love everything about it, colours, foiling, texture and composition!
I tag:
…and you, if you think this is fun!
Thanks for reading! That was a fun one. What do you think of my choices?