TTT was created by The Broke and Bookish and moved to That Artsy Reader Girl (click here for upcoming TTT topics!).
Today's topic: Opening Lines
These are all lines that I thought of off the top of my head – so they're definitely memorable! If not word for word, I easily recalled the sense/atmosphere these opening sentences created, and my mind always links them indelibly back to that book, play or poem.
'Strange the Dreamer' by Laini Taylor
On the second Sabbat of Twelfthmoon, in the city of Weep, a girl fell from the sky.
Her skin was blue, her blood was red.
'The School for Good and Evil' by Soman Chainani
Sophie had waited all her life to be kidnapped.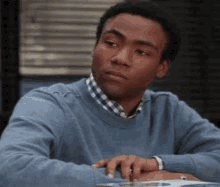 'The Knife of Never Letting Go' by Patrick Ness
The first thing you find out when yer dog learns to talk is that dogs don't got nothing much to say. About anything.
"Need a poo, Todd."
"Shut up, Manchee."
"Poo. Poo, Todd."
"I said shut it."
'Harry Potter and the Philosopher's Stone' by J.K. Rowling
Mr. and Mrs. Dursley, of number four, Privet Drive, were proud to say that they were perfectly normal, thank you very much.
'Romeo and Juliet' by William Shakespeare
Two households, both alike in dignity,
In fair Verona, where we lay our scene,
From ancient grudge break to new mutiny,
Where civil blood makes civil hands unclean...
Just listen to Halsey reading the Prologue (I love her voice so much!):
'The Aeneid' by Virgil (David West's translation)
I sing of arms and of the man, fated to be an exile, who long since left the land of Troy and came to Italy on the shores of Lavinium; and a great pounding he took by land and sea at the hands of the heavenly gods because of the fierce and unforgetting anger of Juno.
'The Foxhole Court' by Nora Sakavic
Neil Josten let his cigarette burn to the filter without taking a drag. He didn't want the nicotine; he wanted the acrid smoke that reminded him of his mother. If he inhaled slowly enough, he could almost taste the ghost of gasoline and fire.
'Pride and Prejudice' by Jane Austen
It is a truth universally acknowledged, that a single man in possession of a good fortune, must be in want of a wife.
'Girl, Serpent, Thorn' by Melissa Bashardoust
Stories always begin the same way: There was and there was not.
'The Lady of Shalott' by Alfred, Lord Tennyson
On either side the river lie 
Long fields of barley and of rye, 
That clothe the wold and meet the sky; 
And thro' the field the road runs by 
       To many-tower'd Camelot...
I was weirdly obsessed with this poem when I was 11-ish. It still has this weird hold over me…
Thanks for reading! What openings are most memorable for you? Do we share any of the same? Let me know below!