Thank you so much Virginia @ The Sassy Library Fox for nominating me!
What is the Liebster Award?
The Liebster Award is an award that exists only on the internet and is given to bloggers by other bloggers. The earliest case of the award goes as far back as 2011. Liebster in German means sweetest, kindest, nicest, dearest, beloved, lovely, kind, pleasant, valued, cute, endearing, and welcome.

The Global Aussie
Rules:
Acknowledge the blog that gave it to you and display the award
Answer 11 questions that the blogger gives you
Give 11 random facts about yourself
Nominate 11 blogs and notify them of their nomination
Give these blogs 11 questions to answer
Virginia's questions:
1.) Are you a coffee, tea or cocoa person?
I'm literally guzzling tea right now 😂 I love all three, but I'm going to pick tea because I love so many types (breakfast, rooibos, jasmine, green, rose, VLT, ceylon, chocolate bubble tea, I could go on) whereas I only like one type of coffee – mocha.
2.) Early bird or really grumpy in the morning? (Always interesting to know! 😉 )
Grumpy. So grumpy and saaaaad that I have to leave the snuggle of my duvet. The only time I'll ever bounce up bright and early is to go to a morning showing at the cinema!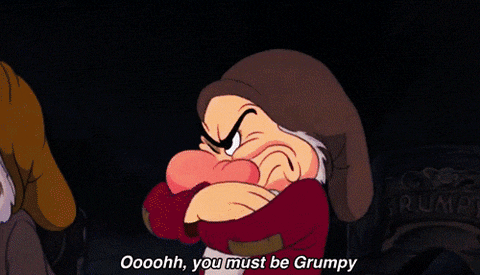 3.) What is the book genre you read the most? And why?
Fantasy! Well, because dragons, and also I just love the ingenuity and whimsy of magic. Plus I find the genre strangely comforting.
4.) The best book/movie related dream you ever had? (I want details. *lol*)
I dreamt I was my Percy Jackson OC, daughter of Demeter, running over bridges and clambering over boulders with my team, and winning Capture the Flag! (My OC was called Lis and features in my original WIP, though she's quite different now.)
5.) Who is your favourite Disney princess or prince and why?
I love Rapunzel from Tangled! She's so funny, curious, sweet and brave and I just adored her whole personality. And that hair!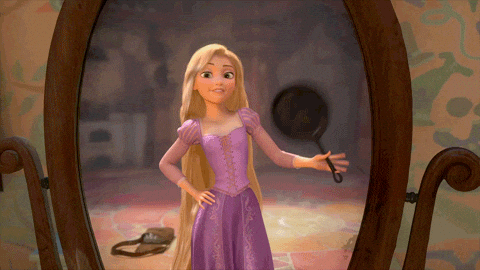 6.) What's your favourite dish?
I mentioned my grandma's soto ayam in another tag, but it deserves all the love it can get! So here it is again! It's basically Indonesian chicken soup over rice and I like to have it with fried shallots, beansprouts (or some other stir-fried veg) and lime.
7.) A book (series) that's totally unknown but you love it with all your heart? (Me, looking for a new favourite? Nope, never! XD)
Always, always going to answer this with 'Railhead' by Philip Reeve! It's amaaaaazing! I even wrote a whole list of reasons why I love it!
8.) Do you have siblings?
Yes! A brother and sister, both older. (I'm the baby.)
9.) Do you or did you ever play a musical instrument? Which kind of musical instrument is/was it?
I play the piano and violin and I'm teaching myself the guitar! I also sing, training-wise I'm Classical but I love all sorts of different genres.
10.) Which kind of book character is the most like you?
Awkward characters who aren't particularly misbehaved, can't handle crushes very well and have a billion thoughts and feelings going on simultaneously – so mostly from YA contemporaries! I particularly vibe with Lara Jean Song Covey from 'To All The Boys I've Loved Before' by Jenny Han, or Simon Spier from 'Simon Vs the Homo Sapiens Agenda' by Becky Albertalli!
11.) Your favourite quote! =)
It doesn't matter who you are or what you look like, so long as somebody loves you.

Roald Dahl, 'The Witches' (1983)
11 random facts about me:
Evolution is my favourite topic within biology.
Growing up, I never saw anyone who had hair like mine until I watched Moana! Big revelation for me actually (my great-great-grandmother is Indonesian, so apparently Polynesian hair genes are strong 😂)
3. I studied bioarchaeology and forensic anthropology for my Master's and I'm aiming for a PhD in Archaeology next year!
4. My favourite swimming stroke is breaststroke.
5. I love kayaking but I haven't done it in aaaaages!
6. My fashion sense consists of a t-shirt and jeans/shorts (JEAN SHORTS!) but I always loved designing ballgowns/princess dresses/ballet costumes.
7. I have trypophobia – convenient when I analyse human skeletal remains that more often than not have a hefty amount of holes in them 🙃 though I have found this phobia strangely useful for recognising skeletal pathology!
8. I used to help coach rounders for ten-year-olds, one of my very few claims to being 'sporty'…
9. Learning to surf is on my bucket list!
10. I once made DIY banana eco-shampoo, tried it and proceeded to spend the next three hours trying to wash it out of my extremely matted hair. Go eco-me!
11. I'm a Scorpio! Make of that what you will 😂🤷🏻‍♀️
I nominate:
My questions for you!
What's the silliest book you've ever read? (Fun silly! Though of course you can answer with a problematically silly book if you so choose.)
What's your favourite smell in the whole world?
If you could be any part of a book, what would it be and why? (E.g. the cover, the epigraph, the blurb, the paper of the pages, etc.!)
Pair your favourite character with a snack/beverage!
What song always reminds you of a character or book?
What book did you first discover through a screen/stage adaptation, that is now one of your favourite reads?
Translate the title of your favourite book into emojis! Or even a gifset!
If you were to create your own bookish box, what book/merch/fandoms would you include?
Do you prefer to read totally offline or do you like to have Goodreads etc. open so you can post updates while you read?
Have you ever dressed up as a book character, and if so, which was your favourite to do?
Have you ever named your pet/toys/children/spouse after a book character?
Thanks for reading and thanks again Virginia for the nomination! To those I nominated, I hope you'll find these questions fun but don't feel obligated to answer them, it's all for fun 😊
As always, leave any thoughts below!