First Lines Fridays is a weekly feature for book lovers hosted by Wandering Words. 
What if instead of judging a book by its cover, its author or its prestige, we judged it by its opening lines?
How it works:
Pick a book off your shelf (it could be your current read or on your TBR) and open to the first page
Copy the first few lines, but don't give anything else about the book away just yet – you need to hook the reader first.
Finally… reveal the book!
I'm currently reading two books so I'll do both!
Here's the first..
"Some stories are spoiled from the very beginning. Some stories are rotten to the core."
'One True King' ('The School for Good and Evil', #6) by Soman Chainani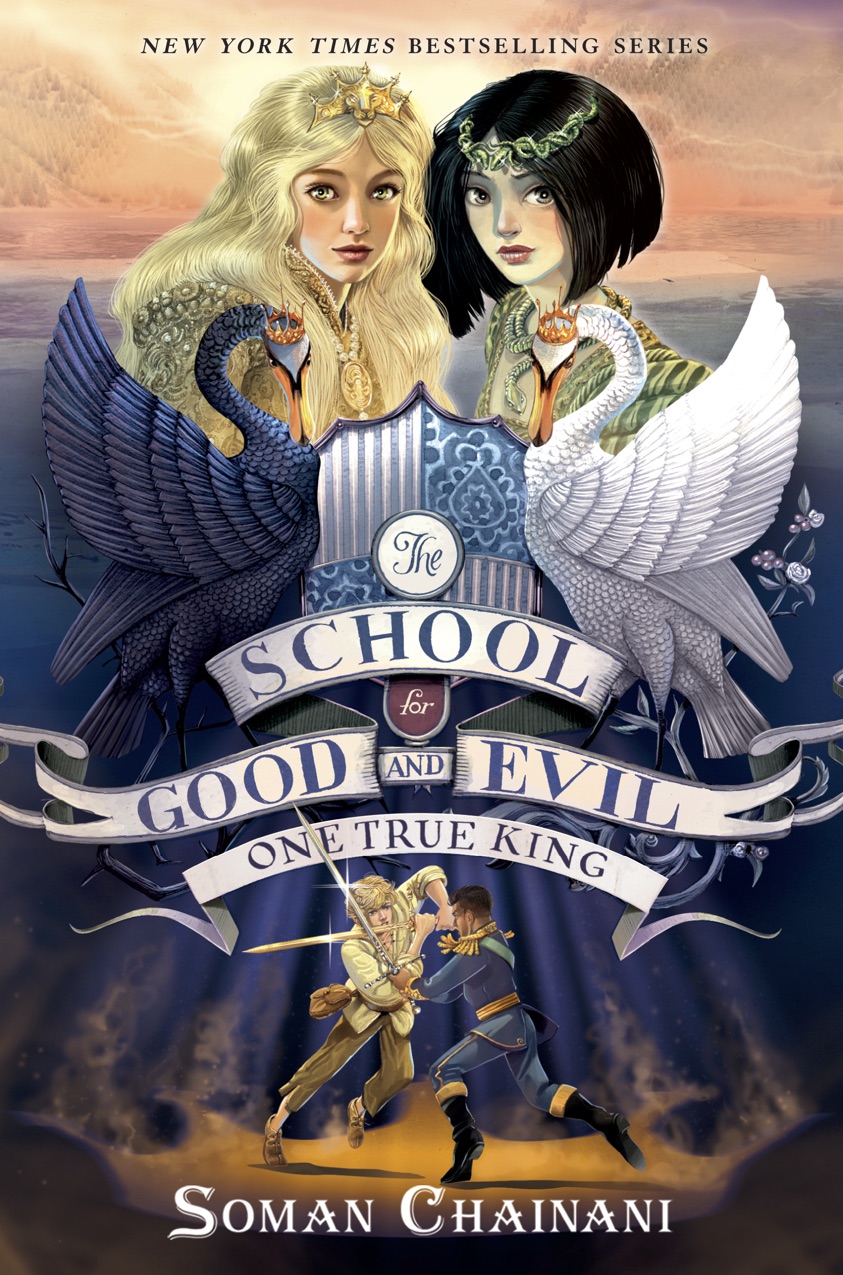 Beyond Good and Evil. Beyond Ever Afters.
The fairy tale of Sophie and Agatha comes to a dramatic conclusion in this sixth and final book of Soman Chainani's New York Times bestselling fantasy series.
Who will sit on Camelot's throne and rule the Endless Woods? Who will be the One True King? Prepare yourself for the End of Ends . . .
Next up…
"The world has changed. Everything has changed. Father keeps telling me it is for the best, but I don't know what to believe anymore."
'Enduring Chaos' ('Sisters of Chaos', #1) by Catherine Fitzsimmons
Cursed with fearsome eyes and a dangerous gift, any chance of Damian having an ordinary life was dashed the moment she was born. All her life, she has hidden behind the shadow of a veil and her respected merchant father.
When Damian's power destabilises and casts her out alone into the world, she finds herself caught up in plots as old as the gods themselves.
Desperate to keep her power contained, she sets out with mysterious allies to find someone who can help her in a world that fears magic. Yet the source of Damian's ability is far more deadly than she imagined…
So far I'm really enjoying both books!
Thanks for reading! Have you read either of these books? Would you read them based on these first lines and synopses? Let me know any thoughts below!