First Lines Fridays is a weekly feature for book lovers hosted by Wandering Words. 
What if instead of judging a book by its cover, its author or its prestige, we judged it by its opening lines?
How it works:
Pick a book off your shelf (it could be your current read or on your TBR) and open to the first page
Copy the first few lines, but don't give anything else about the book away just yet – you need to hook the reader first.
Finally… reveal the book!
Amy Wright is lying in bed, staring at herself in the mirror on the wall and counting her chins. Her long dark hair is curled up on top of her head like the chocolate doughnut she ate in secret yesterday and, if she squints, she could be a sumo wrestler. But Amy isn't going to let a Fat Day spoil her mood. Not today.
'The Shelf' by Helly Acton (publishes 9th July)
When Amy's boyfriend surprises her with a dream holiday to a mystery destination, she thinks this is it — he's going to finally pop the Big Question. But the dream turns into a nightmare when she finds herself on the set of a Big Brother-style reality show, The Shelf.
Along with five other women, Amy is dumped live on TV and must compete in a series of humiliating and obnoxious tasks in the hope of being crowned 'The Keeper'.
Will Amy's time on the show make her realise there are worse things in life than being left on the shelf?
I'm really excited about this book! Just starting it today (thanks Netgalley and Bonnier Books!) and I think it's the perfect read for how I feel right now. I'm quite burned out after an intense week of marathoning my last five reads in order to meet review deadlines.
It's my fault really as I hit a big reading slump around the end of May/start of June, and kept watching TV instead of reading – though I have no regrets about binging 'Never Have I Ever'!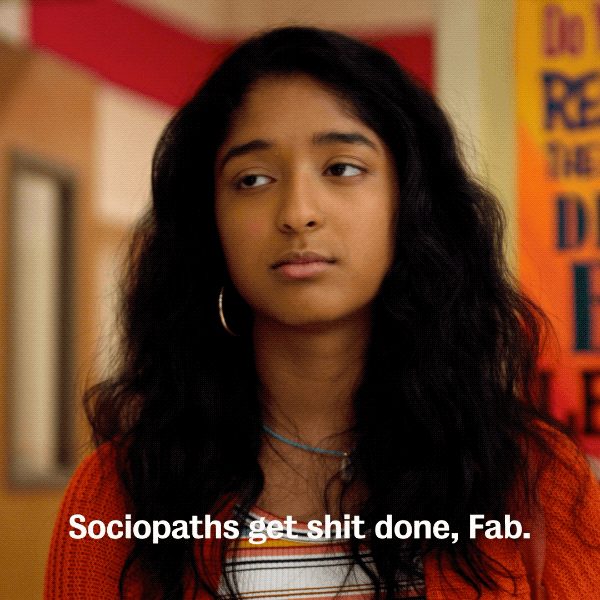 I died laughing at that part!
(Wait, how has this First Lines Friday post turned into a 'Never Have I Ever' gush? Mirrors my real-life behaviour, to be honest.)
Thanks for reading! Did you like those first lines? Is 'The Shelf' on your TBR? (Have you watched 'Never Have I Ever'?) Let me know any thoughts below!