TTT was created by The Broke and Bookish and moved to That Artsy Reader Girl (click here for upcoming TTT topics!).
It's the 10th anniversary of Top Ten Tuesday!
One of the options was to pick a past TTT topic I wish I'd done, but didn't get a chance to do. I spotted this one about bookstores and libraries and it looks fun! I've kept them to ones I have realistic chances of actually getting to…
Percival Library, Clifton College
This one's a nostalgia pick – I have such warm memories of this library: spotting 'The Coldest Girl in Coldtown' by Holly Black on one shelf and reading several chapters before remembering I was meant to be working; chatting with my friends before being shushed by the librarian; or simply just looking out the window as the rain slides down the window panes on a grey English morning.
Wow. I sound really productive, don't I?
I'm so grateful though to have had access to such a gorgeous and well stocked library at school!
Topping & Company Booksellers of Edinburgh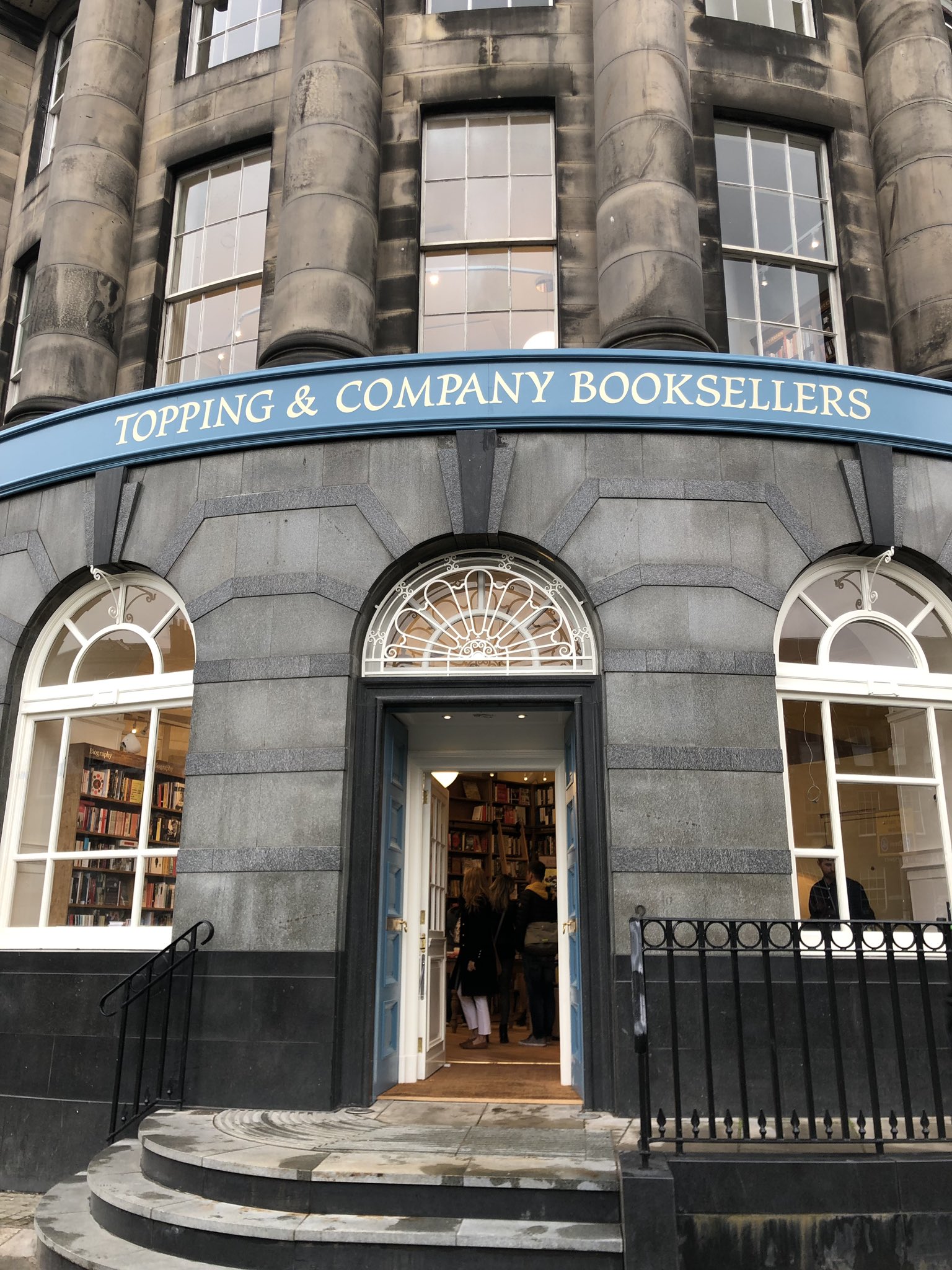 Their sister store in Ely is my favourite indie bookstore and given how much I want to visit Edinburgh again, this is a win-win destination pick!
Gay's The Word bookshop in London
I've heard how this bookshop has an important place in London's LGBTQ+ community both now and historically and I just really, REALLY want to visit it! Multiple times!
Hong Kong Central Library
I loved going to this library as a kid – it was SO huge and smelled nice and was all-around one of my favourite places in Hong Kong (though I generally only frequented the younger reading section, hahaha) – and I just really want to go again! Plus I miss Hong Kong.
Foyles bookstore, London
Foyles seems to be one of those bookstores mentioned over and over whenever someone travelling to London asks for recommendations on where to go! As a bookstagrammer, I unashamedly admit that I would go just to snap a photo of that adorable 'Welcome book lover, you are among friends' decoration. (Especially right now, I'm feeling tired and sappy.)
Goldsboro Books, London
Another common London recommendation! Funnily enough, one of my bookstagram friends was always talking about GB editions and I only very recently realised she meant Goldsboro special editions, not standard UK editions (I assumed that by GB she'd meant Great Britain!).
Bristol Central Library
Out of all the places I've lived in the UK, Bristol is the only city where I've never been to a public library! Which is crazy (though also probably because of curfew and all those school rules about where to go, when to be back, etc. etc.), and I'd really like to see what this library is like.
Persephone Books, London
I've heard this bookshop republishes lesser known female authors to bring them back into the spotlight! Which sounds fab, so duh I have to go! There's an article about it here, which is where this stunning photo is from too.
Waterstones, Piccadilly Circus
Be still my beating bookworm heart! This is the biggest bookstore in London I think, and I'm a little nuts for Waterstones in general anyway so one day, I'll be there.
Daunt Books, London
This photo is of the Marylebone branch I believe! Apparently the books are all arranged by country, regardless of genre, which I've never seen before and am excited to see.
Thanks for reading! Hit me (not physically) with your bookstore/library recommendations and your TTT list if you've made one!