"A coward's heart is no prize, but the man of valour deserves his shining helmet."
Rating:
4/5 paper planes
What's This Book About?
Genre: YA Fantasy (paranormal)
Publication: October 2014
Pages: 391 (hardback); 10 hours (audiobook)
Synopsis: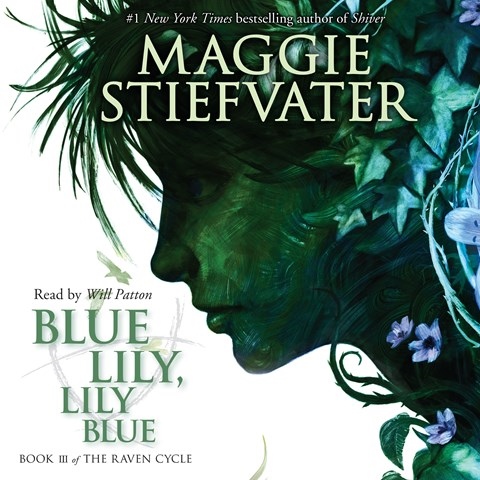 Blue Sargent has found things. For the first time in her life, she has friends she can trust, a group to which she can belong. The Raven Boys have taken her in as one of their own. Their problems have become hers, and her problems have become theirs.
The trick with found things, though, is how easily they can be lost. Friends can betray. Mothers can disappear. Visions can mislead. Certainties can unravel.
Content warnings: Injury; blood; death; PTSS; memories of domestic abuse; swearing; sexual references
What I Thought:
What an excellent choice for my very first audiobook! Will Patton is a truly talented and immersive narrator. How does he manage to do so many different voices?! I'd forget that he was just one reader, and I liked playing a guessing game with how he read the chapter numbers – I could often tell whose perspective Patton was reading from based on the inflections he put on the number! The instrumental music at the beginning and end of the audiobook was also a particularly nice touch. So atmospheric.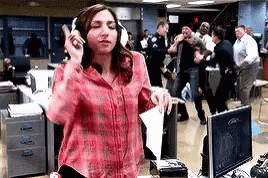 Me while listening to this audiobook
(I'm literally listening to Patton reading right now, while writing this review to get in the Raven Cycle mood!)
'Blue Lily, Lily Blue' is basically Adam Parrish's story, like how 'The Dream Thieves' (Book 2) was Ronan Lynch's. (I wonder whose is Book 4?)
Adam Parrish was lonesome…It does not mean solitude, nor alone, nor lonely, although lonesome can contain all of those words in itself.
Lonesome means a state of being apart, of being other. Alone-some.
Adam was not always alone, but he was always lonesome.
Adam is such a complex character, full of contradictions and self-loathing, robust pride and warring sides
. And such yearning.
Adam felt as if he were playing pretend in his good suit. But you are just one of them, white trash in diamonds.
His arc in this was excellent. I liked him before, but I love him now.
It won't hurt me. This will be scary, but it won't hurt me. But fear hurt too.
I just want this kid to be happy, PLEASE.
[Adam] was good at this part, the watching of others. It was himself that he couldn't seem to study or understand. How he despised them, how he wanted to be them. How pointless to summer in Maine, how much he wanted to do it. How affected he found their speech, how he coveted their lazy monotones. He couldn't tell how all of these could be equally true.
I might as well go on to the other characters. I may have mentioned in previous reviews how much I love Ronan Lynch. This has not changed.
Ronan was always saying that he never lied, but he wore a liar's face.
So many times I burst out laughing from a well-timed F-bomb spat out in Patton's perfectly cutting Ronan voice, so many times I softened over Ronan reluctantly revealing his vulnerable underbelly, but
what touched me most was how unflinchingly loyal Ronan is to his friends, including Blue.
Ronan kept going, his voice louder. "No. Do you hear me, Cabeswater? You promised to keep me safe. Who are we to you? Nothing? If you let him die, that is not keeping me safe. Do you understand? If they die, I die, too."
I properly had to pause the audiobook to absorb this – because Ronan really does mean it. And when he talked about the dream Epipens I wanted to cry.
I also want to shout out one of my favourite Ronan lines: 'Piss up a rope!'
I have now introduced this into my conversations with friends and have no regrets. It's so multi-functional!
Regarding Ronan and Adam, this is the pinnacle of a slow-burn romance. I'm going to be the same age as Gwenllian before they finally get together.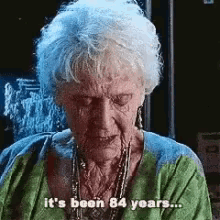 The quiet watching of each other, the unspoken mutual admiration of the other's beauty, the wary drawing closer but never close enough. Goddddd.
As they moved through the old barn, Adam felt Ronan's eyes glance off him and away, his disinterest practiced but incomplete. Adam wondered if anyone else noticed. Part of him wished they did and immediately felt bad, because it was vanity, really:
See, Adam Parrish is wantable, worthy of a crush, not just by anyone, someone like Ronan, who could want Gansey or anyone else and chose Adam for his hungry eyes.
Oh, to be a young Greywaren or Magician in the exquisite liminal stage between friends and lovers.
The shopping trolley scene was cute if rather bizarre (is this really what the youth of 2014 did?) and the St Agnes chapter was haunting and shows how fascinated they are with each other.
…[I]t seemed impossible for all of Ronan to exist in one person. Adam was beginning to realize that he hadn't known Ronan at all. Or rather, he had known part of him and assumed it was all of him.
The scent of Cabeswater, all trees after rain, drifted past Adam, and he realized that while he'd been looking at Ronan, Ronan had been looking at him.
What's it like to rest your cheek on a church pew and gaze into the eyes of your could-be-lover-if-you-realised-how-you-feel? I'd sure like to know.
Moving on to golden Gansey boy, I genuinely wonder if he's actually Glendower reborn. There's so many lines referring to him as a king, and things like:
Gansey pushed himself up onto his elbows. Petals tumbled from him as if he had been awoken from a long sleep.
and
He was filled with the need to see Glendower himself, to touch his hand, to kneel before him, to thank him, to be him.

I'll actually be kinda disappointed if I'm wrong…
Because of Gansey, this book is rather more sad than the first two. Every time Gansey's imminent death is spoken of beyond two sentences, my chest feels like someone's sat on it and I sink internally while my body carries on chopping potatoes for dinner or whatever. How can Blue stand it? As we move ever closer towards the series conclusion, I almost want to not read on in case I have to read Gansey dying. I can't.
Speaking of Blue, her POV chapters were great as always, and I continued to enjoy her family relationships with the other psychics of 300 Fox Way, especially Calla (love her). We discover something very important about her during this novel and I sense that it'll play out even more in 'The Raven King'. (Also I find it hilarious that we don't get a love triangle with the teen characters and instead might get one with Blue's mother instead.)
The new characters were also so much fun to read! Special mentions go to Malory (I need to listen to him in Book 2!), Gwenllian and Henry Cheng:
"Gansey, come on," Henry said. "Your vote counts double because you're a Caucasian with great hair."
I distinctly remember barking out a startled laugh over my dinner prep!
While the antagonists aggravated me, I will say that they were unlike any villains I'd read before.
Hands down my favourite thing about 'Blue Lily, Lily Blue' is the portrayal of the Raven Boys' (+ Blue) friendship. I adore them more than ever, which I didn't think was even possible. I won't mention scenes as they're spoilery, but know that I actually welled up at one point. Do you ever have that reaction where you're just pounding the table in frustration, bellowing through your tears that "oh my GOD, of COURSE they love you, why are you so blinkered to this but god if I don't love you too, fool"?
For so long, [Adam had] wanted Gansey to see him as an equal, but it was possible that all this time the only person who needed to see that was Adam. Now he could see that it wasn't charity Gansey was offering. It was just truth. And something else: friendship of the unshakeable kind. Friendship you could swear on. That could be busted nearly to breaking and come back stronger than before.
There was also a small, wordless but wonderfully touching scene with Adam, Blue and Noah, which leads me to realise that I haven't mentioned Noah yet!
"It's just efficient, Noah."
"An efficient way to get your naked soul stolen by forces of raw evil, maybe."
Blue exchanged a look with Adam. "I don't believe in raw evil."
Noah said, "It doesn't care if you believe in it."
Patton voices Noah with such distinct personality that I want a Book 4 Noah POV even more now!
The plot felt a good deal slower than the first two books, and some parts seemed a tad too introspective and flowery for the sake of it. That being said, when things did happen, they were certainly important and often jaw-dropping twists.
I can't close out this review without praising how funny this book was! Even the villains made me giggle. One of my favourite recurring jokes was the Murder Squash song (which I was incredibly disappointed to discover was not real) peaking at the hilarious Hondayota scene with Adam, Blue and Noah. (Side note: Ronan has a nickname for Adam's car and made him a mixtape – okay, with just one song – but yet again, the subtle gay in this is strong.)
The next book is the last…I'm burning to read it but I'm balking from finishing the series – I don't want it to be over! That there is another spin-off trilogy is some comfort, though…
(I found a really funny Murder Squash song here on YouTube!)
Thanks for reading! Do we share/diverge in any opinions? Let me know any thoughts below!