I first saw this over on Booked J's blog and instantly knew I wanted – no, I needed to do this book tag!
This is inadvertently going to turn into an album commentary as well 😂 I'll do my best to be brief.
(Also a perfect excuse to listen to 'folklore' – again – from start to finish while I write this!)
Rules:
Link to the original creator: Ilsa @ A Whisper Of Ink
Tag at least 3 people.
Declare the rules and list of prompts in your post.
Thank whoever who tagged you and link to their post.
🍃 'the 1' 🍃
a book with an ending that left you speechless
In my defense, I have none
For never leaving well enough alone
But it would've been fun
If you would've been the one
'Two Can Keep a Secret' by Karen M. McManus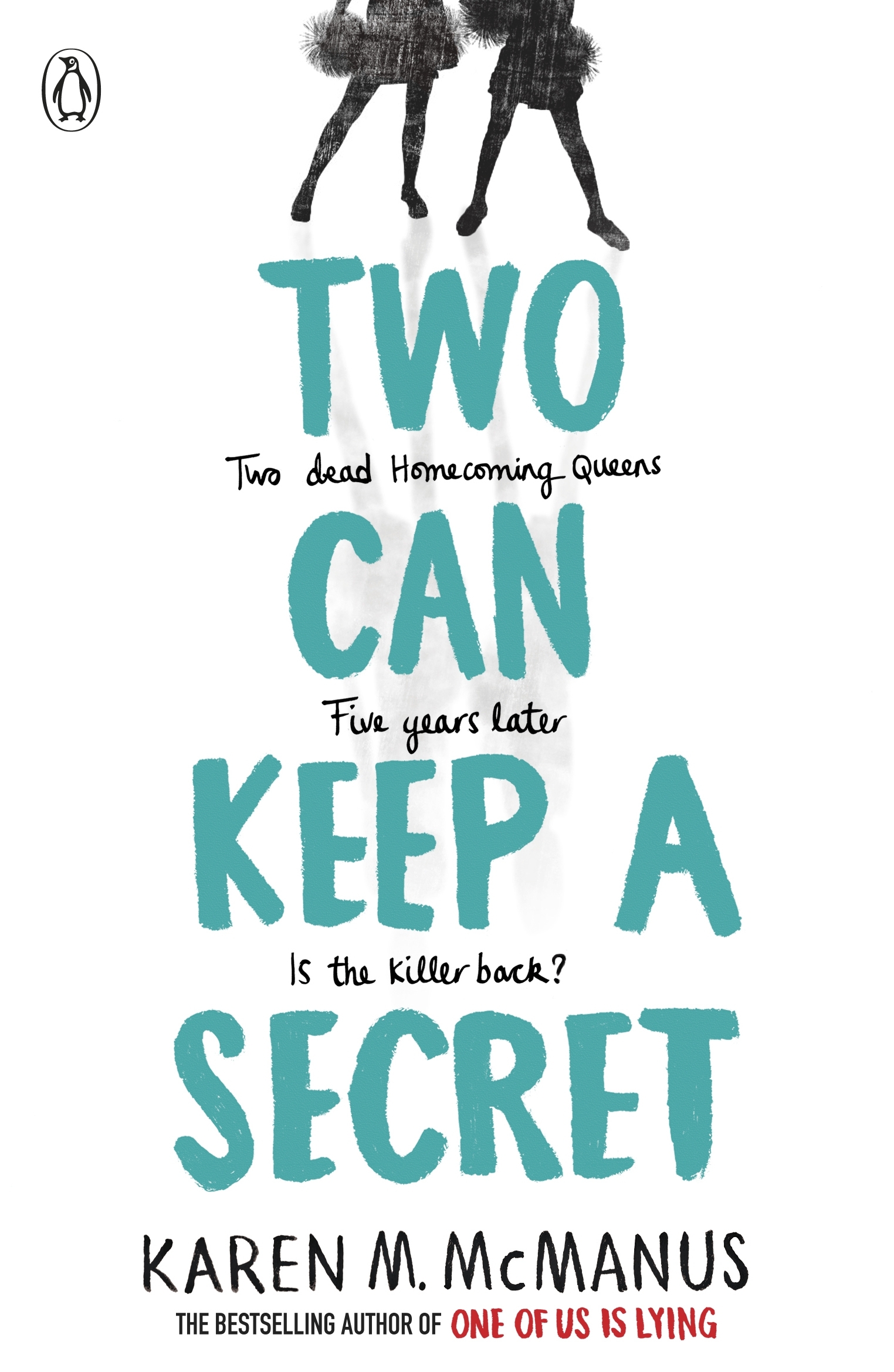 The last line completely shook me. I can't say more because of spoilers but I remember just sitting there for a few moments simply absorbing how significant that single sentence was and how it reframed everything that came before it.
Song thoughts: I really like the introduction…reminds me of Taylor's early country days! Lyrics are great as usual. They're mature and self-aware with a touch of melancholic nostalgia.
🍃'cardigan' 🍃
a book that makes you feel happy and sad all at once
I knew you
Tried to change the ending
Peter losing Wendy, I
I knew you
Leavin' like a father
Running like water, I
'Tiger Lily' by Jodi Lynn Anderson
The 'Peter losing Wendy' line from the song inspired this choice, and it definitely fits the prompt – I loved this book and it's one of my favourite retellings. If you've not read 'Tiger Lily' yet I highly recommend! It's so atmospheric, refreshing and heartbreaking and wondrous in turn.
Song thoughts: 'cardigan' grew on me the longer I listened to it! By Verse 3 I was completely hooked. Will never get this song out of my head! It breaks my heart and fills it with longing – for what? I don't know. I also love that 'Peter losing Wendy' line to death. Have I mentioned I like fairytales?
🍃 'the last great american dynasty' 🍃
a book with a fascinating and well-told story
Rebekah rode up on the afternoon train, it was sunny
Her saltbox house on the coast took her mind off St. Louis
Bill was the heir to the Standard Oil name and money
And the town said, "How did a middle-class divorcée do it?"
'The Bear and the Nightingale' by Katherine Arden
I randomly started reading this in a library while waiting for my family – I was on holiday so I couldn't borrow it, but guess who went out and bought it the next day? I was two chapters in and couldn't stand not knowing what happened next! Arden is so skilled at writing nuanced characterisation, gripping plotline and gorgeous prose.
Song thoughts: Catchy tune, and very clever lyrics – I loved the subtle change in pronouns to draw parallels between Taylor and Rebekah, strong and distinctive women frowned upon by most of society and the patriarchy. The song reminds me a bit of her 'Speak Now', 'Red' era sort of stuff!
🍃 'exile' 🍃
a book you wish you hadn't read
So step right out, there is no amount
Of crying I can do for you
All this time
We always walked a very thin line
You didn't even hear me out (You didn't even hear me out)
You never gave a warning sign (I gave so many signs)
'Pretty Little Liars' by Sara Shepard
I like the TV adaptation – mostly consisting of me screaming at the screen 'WHYYYY would you do that, fool' then proceeding to watch all seven seasons – so I thought I'd try the original novels. Because the books are always better than the screen versions, right?
Hah.
I mean it wasn't bad, but I was so disappointed in how much I disliked the characters, especially Spencer, my on-screen favourite. Kind of wish I'd read the books first, before the TV show planted all these expectations.
Song thoughts: I wasn't a huge fan when I first heard 'exile'; it was nice but forgettable compared to the ones that came before it, but it really grew on me after a few more listens! The duetted sort of call-and-response bridge is so anguished. Wow.
🍃 'my tears ricochet' 🍃
a book that made you cry uncontrollably
And I can go anywhere I want
Anywhere I want, just not home
And you can aim for my heart, go for blood
But you would still miss me in your bones
And I still talk to you (When I'm screaming at the sky)
And when you can't sleep at night (You hear my stolen lullabies)
'Monsters of Men' by Patrick Ness
Easy choice. I haven't sobbed so hard reading a book in YEARS. My eyes were literally swollen the next morning. Ness, why do you have to hurt me this way?
Actually, every book in the 'Chaos Walking' trilogy made me cry (this is the third book).
Song thoughts: I absolutely love the way Taylor sings the 'have' in the chorus, like it's being torn out of her. Glorious, emotive songwriting as per usual. The imagery is so vivid and the bridge is my favourite part – "I can go anywhere I want/Anywhere I want, just not home" hit something different.
🍃 'mirrorball' 🍃
a book that feels like it was written just for you
I want you to know
I'm a mirrorball
I can change everything about me to fit in
'Heartstopper' by Alice Oseman
Nick's bisexuality arc in 'Heartstopper' (mainly in the first two volumes) meant so much to me, and I never realised I could relate this much to a comic book character. I wish I'd had this book around when I was 18 and really freaking confused.
'Heartstopper' as a whole is basically a national treasure and god my love for it knows no bounds.
Song thoughts: Not one of my favourites on this album, but this song is simultaneously so soothing and so sad. Reminds me of when I was 16, 17, dying to fit in, dying for my crush to like me back, changing little bits of myself to what I thought they wanted.
🍃 'seven' 🍃
a childhood book that makes you feel nostalgic
Sweet tea in the summer
Cross your heart, won't tell no other
And though I can't recall your face
I still got love for you
'Midnight for Charlie Bone' by Jenny Nimmo
Did anyone else have that 'Battle of the Books' thing at their primary school? I did, and 'Midnight for Charlie Bone' was one of the books we'd get quizzed on. (It was one of the few I actually read off the list!)
I fell in love with this book and carried on to binge the whole series. I think I even created my own original character for it! I'd love to reread the books sometime.
Song thoughts: 'seven' is beyond dreamy. It's so innocent and wholesome and honest. Another song that reminds me of Taylor's early songs! 'seven' makes me miss my old friends from forever ago who I've fallen out of touch with…
🍃 'august' 🍃
a book that reminds you of summer
But I can see us lost in the memory
August slipped away into a moment in time
'Cause it was never mine
And I can see us twisted in bedsheets
August sipped away like a bottle of wine
'Cause you were never mine
'Atlantia' by Ally Condie
I read 'Atlantia' during the summer of 2018, and I remember taking bookstagram photos of its iridescent cover with all the sparkly candles I'd brought home with me from university.
It was actually a lot better than I'd expected (I wasn't a huge fan of Condie's 'Matched' series) and felt refreshingly original and enthralling.
Song thoughts: I absolutely love 'august'. So much yearning and it's catchy too! It makes me so nostalgic (this seems to be a trend with 'folklore') but yet again, I'm reaching for this indescribable, mysterious memory that never happened because I've not experienced anything remotely like what Taylor's singing about.
🍃 'this is me trying' 🍃
a book that deals with loneliness and sadness
They told me all of my cages were mental
So I got wasted like all my potential
And my words shoot to kill when I'm mad
I have a lot of regrets about that
'The Rest of Us Just Live Here' by Patrick Ness
The protagonist, Mikey, struggles with his anxiety and OCD and his emotions are painted so well that you just know that this must be an #ownvoices book.
"[N]o matter what group of friends you're in, no matter how long you've known them, you always assume you're the least-wanted person there. The one everyone else could do without."
I related to Mikey so much and the chapter with his therapist was so unexpectedly helpful for me. So sad but so positive too.
Song thoughts: Another favourite from this album! I love the drumline, bassline and reverb and the LYRICS. Amazing. 'this is me trying' is again very self-aware, despairing yet tentatively hopeful.
🍃 'illicit affairs' 🍃
a book that gave you a book hangover
And you wanna scream
Don't call me "kid," don't call me "baby"
Look at this godforsaken mess that you made me
'The Dream Thieves' by Maggie Stiefvater
My book hangover from 'The Dream Thieves' was probably 99% due to falling head over heels for Ronan Lynch.
Beautiful, dreamy writing from Stiefvater, an incredibly tense climax and cliffhanger ending just added to that. Piling rocks on top of my floundering reader brain!
Song thoughts: Cuttingly honest lyrics with a weary but acceptant tone. The emotion in this reminds me of her earlier song 'All Too Well'.
🍃 'invisible string' 🍃
a book that came into your life at the exact right time
Gold was the color of the leaves
When I showed you around Centennial Park
Hell was the journey but it brought me heaven
'The Extraordinaries' by TJ Klune
This #ownvoices book was so fun to read and beyond hilarious, but that's not why I picked 'The Extraordinaries' for this prompt! The main character, Nick, has ADHD, and to read (and relate so viscerally) to his experiences was really important for me right now, as lockdown has had me seriously considering the possibility that I've had ADHD all this time.
The snippets of Nick's fanfiction were also super timely as well, given that I've just started to write my first fanfic myself! It's a Salem witch trials AU for 'Carry On' by Rainbow Rowell.
Song thoughts: I could listen to 'invisible string' forever. Music and lyrics are 10/10. Might even be my favourite off the album! It makes me so happy and I extra love it because it's inspired by the 'red string of fate' belief – which I'm a little obsessed with ever since watching the anime 'Your Name'.
🍃 'mad woman' 🍃
a book with a female character you adore
No one likes a mad woman
You made her like that
And you'll poke that bear 'til her claws come out
And you find something to wrap your noose around
And there's nothing like a mad woman
'Cress' by Marissa Meyer
I absolutely adored Cress' character in 'The Lunar Chronicles' – she might have been my favourite 'princess' in the whole series!
Cress is such a sweet, hilarious, guileless cinnamon roll and she deserves every bit of happiness.
Song thoughts: Music-wise, this wasn't really my favourite (though the repeated piano line was cool) and the opening lines were a little cartoonish. However, the rest of lyrics were so good, spot-on social commentary – especially the part about how 'women like hunting witches too'.
🍃 'epiphany' 🍃
a book that was haunting
With you I serve, with you I fall down, down
Watch you breathe in, watch you breathing out, out
I was completely gripped by 'We Were Liars' from start to finish (one-sitting read). I wasn't even expecting to like it given all the polarised reviews, but the complex characters, tense mystery and claustrophobic nostalgia have lingered with me.
Song thoughts: This has a protracted instrumental introduction and I waited for Taylor to start singing with bated breath – and from the first word I was done. Love this song so much, especially with how it relates to the trauma of COVID-19 on the world. The ethereal sound reminds me of 'This Love' from Taylor's 1989 album, another song of hers that I love.
🍃 'betty' 🍃
a book couple that fills you with yearning
In the garden, would you trust me
If I told you it was just a summer thing?
I'm only seventeen, I don't know anything
But I know I miss you
Snowbaz: 'Simon Snow' series by Rainbow Rowell
I wanted to put Nick and Charlie from 'Heartstopper' here but I've already picked that book for a previous one, and given how much I adore Simon and Baz from 'Carry On' and 'Wayward Son', here they are!
I also want to give an honorary mention to Alex and Henry from 'Red, White & Royal Blue'. Those historical love letters they texted each other. I just…heart too full.
I wonder if one day I'll experience a love like theirs. (Preferably without the paparazzi and haters though, lmao.)
Song thoughts: Oh I love 'betty' too. The accordion reminds me of 'Piano Man' for some reason. Excellent narrative-building lyrics and I just love when artists subtly change the wording of verses as you progress through the song, tracking how the story changes. My brain also keeps associating 'betty' with Betty-Archie-Veronica in 'Riverdale'.
🍃 'peace' 🍃
a book character you'd die for because you love them so much
All these people think love's for show
But I would die for you in secret
Tedros: 'The School for Good and Evil' series by Soman Chainani
Tedros has an excellent character arc, which comes to its pinnacle in the sixth and final book, 'One True King'.
Over the series, he's both strong and vulnerable, wise and foolish, brave and cowardly, and I'm so proud of his character development! I've never read a character like him and I want to protect him forever.
Song thoughts: The lyrics, they're SO good, and the music is so calming. I've heard 'peace' likened to a lullaby, and I can see what they mean! It's very gentle but intensely honest. God so much love held in just this one song.
🍃 'hoax' 🍃
a book that you thought you were going to love but didn't
My only one
My kingdom come undone
My broken drum
You have beaten my heart
'Trigger Warning' by Neil Gaiman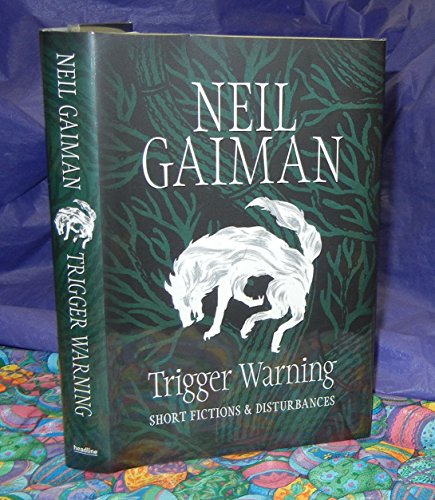 I was so excited for this collection of short stories but I was sorely disappointed.
There were some gems tucked away in there, but only about a quarter of them felt memorable or special. Most were simply too wishy-washy to convince at being 'ambiguous', and several didn't interest me at all.
Song thoughts: Not one of my favourites though of course it's a nice song. It's very emotional and depressing, but the music is very repetitive so if you don't pay attention to the lyrics, you might miss the meaning. The lyrics for the outro are genius.
I tag:
and YOU, if you want to! I don't know how many Swifties also do book blogging but the more the merrier! ✨
Thanks for reading! Have you listened to Taylor's new album? If you're not a T-Swift fan, recommend me some of your favourite songs below!