[Gansey] was a book, and he was holding his final pages, and he wanted to get to the end to find out how it went, and he didn't want it to be over.
Rating:
4/5 paper planes
What's This Book About?
Genre: YA paranormal fantasy
Publication: April 2016
Length: 11h 51m (audiobook); 439 pages (hardback)
Synopsis:
All her life, Blue has been warned that she will cause her true love's death. She doesn't believe in true love and never thought this would be a problem, but as her life becomes caught up in the strange and sinister world of the Raven Boys, she's not so sure anymore.
Content warnings: Violence; injury/blood/mild gore; death; loss of a loved one; swearing; mentions of past domestic abuse; casual racism; suicidal ideation
What I Thought:
This book is definitely one that's going to haunt me for a while. (I've literally started listening to the audiobook of 'The Raven Boys' again to deal with the withdrawal.) I feel so tangled up emotionally (Gansey! Noah! Mr Gray! Everyone!!!).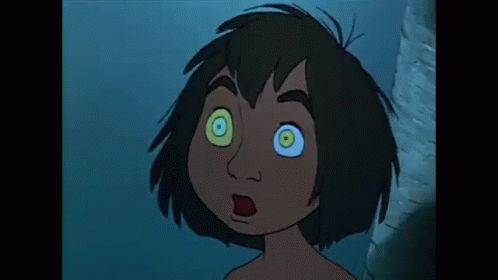 The only reason I'm writing this review now rather than next week after I've recovered is because my library loan is due tomorrow. Without further ado…
Plot-wise, 'The Raven King' appears a lot slower than it actually is (it felt the slowest out of the four), and I think this is because the edges of all the high-stress, high-impact chapters are faded with lengthy lulls of intense introspection in between. The antagonist in this instalment is appropriately the most disturbing of all those that the Gangsey have faced this series. I actually felt a little sick at times, and I continue to possess a certain wariness of mirrors that 'The Raven Boys' kindly distilled in me. I did expect more of a twist regarding the quest for Glendower, but I still have hope that Gansey being Glendower is a valid theory given the number of times Stiefvater referred to Gansey being a king.
He was a king… This was the year he was going to die.
He fell quietly from her arms. He was a king.
While the plotline about Glendower and protecting Cabeswater from threats both magical and mundane is obviously important, this is more a character-driven book
– well, the entire series is, to be honest. There is a
ton
of self-reflection here, and even though I adore all the characters (and their one-in-a-million friendship), sometimes it was a little too much for me.
Henry Cheng is the breakout star of this series and vies with Ronan as my favourite Raven Boy. (Yes, I'm shocked too.) He is absolutely hilarious in his alternately self-deprecating and flamboyant humour and the narrator Will Patton renders his voice and personality perfectly.
"I see you tried to claw your own eye out; it's edgy."
Henry isn't all flash though
, like we might have, like Blue, initially assumed;
he's got an unexpectedly compelling backstory and is both unusually wise and very kind.
"If you can't be unafraid…be afraid and happy.
"Think about what you are afraid of. That weight that tells you it is a bee, does it have to be something that kills you? No. It is just a little thing. It could be anything. It could be something beautiful, instead."
Like all the other Raven Boys, Henry's pain is hidden beneath a veneer of kingship over the Vancouver crowd, outlandish jokes and a pretense of never taking anything seriously.
Blue, teetering on the edge of offense, saying, I don't understand why you keep saying such awful things about Koreans. About yourself. And Henry saying, I will do it before anyone else can. It is the only way to not be angry all of the time.
This depiction of Henry's sensitivity and grappling with a minority identity in a predominantly white (and rich) environment is partly why I felt the 'joke' about Henry's half-Chinese ethnicity ('which half?') to be so jarring and out of character for Ronan and Adam to say. Especially when this 'joke' occurred during a conversation about whether Henry is trustworthy. Blue is said to have 'called them out' but she only comments on their juvenile jealousy, not…you know, the racism? Blue being the girl who ripped people a new one about misogynistic or classist remarks. There's a difference between 'jealousy' and thinly veiled racism. It just left a bad taste in my mouth – the uncomfortable and inexplicably shaming knowledge that you're the butt of the joke despite not understanding it. I can't see the point of those throwaway lines especially if it wasn't Stiefvater's intention to suddenly make Ronan and Adam sound horrible, which goes against everything we've been shown about them.
This series feels a little like a coming-of-age story for these youthful dreamers. All the characters have matured so much over this series, none more so than Adam Parrish. I am so, so proud of him and his Epilogue scene was an excellent illustration of how far he's come. Ronan's development in his relationship with Declan, his older brother, was also lovely to see. I love the bond between the three Lynch brothers and I'm dying to see more of them in the 'Dreamer' trilogy!
On the outside, the three Lynch brothers appeared remarkably dissimilar: Declan, a butter-smooth politician; Ronan, a bull in a china-shop world; Matthew, a sunlit child. On the inside, the Lynch brothers were remarkably similar: They all loved cars, themselves, and each other.
It was also both satisfying and agonising to see Gansey take full control of his life at last, despite knowing from Book 1 what is bound to happen to him. I wanted to cheer and cry simultaneously.
Easier to believe that [Gansey] was a gallant ship tossed by fate than to captain it himself. He would steer it now, and if there were rocks near shore, so be it.
Wanting to live, but accepting death to save others, that was courage. That was to be Gansey's greatness.
My tears were falling long before it even happened.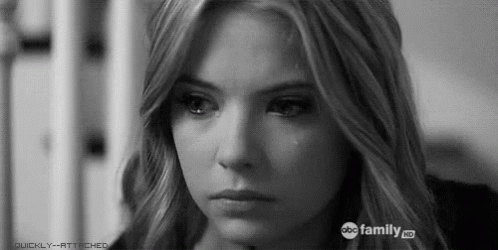 Another character's growth I'd like to mention is Noah's – despite being dead from Day 1 of the series, he's still managed to develop, and my heart swells for him too. We also get small glimpses into the energetic, creative boy he was in life, which just makes my swollen heart break for him all over again.
"No one's going to make you do anything you don't want to do," Maura said. 
Noah shook his head sadly. "They already have. They will again. But this – I wanna do it for me."
Noah. Deserved. Better.
Maybe I should make that into a banner or something.
I'd hoped against hope that this would be Noah's book (akin to Book 2 being Ronan's, Book 3 being Adam's, etc.) but alas, Noah as usual was given only his handful of side-character chapters. I drank these up nonetheless, at times joyous sparkling wine that could turn sour and despairing at the drop of a hat and leaving only an ache instead of comfort. (Highlight for spoilers!) Did Noah pass on when he 'slipped from time'? Oh god, I'm going to cry again. To be honest I'm still confused about Gansey's resurrection – if Noah's lingering ghost form was the sacrifice, why did the trees have to fall too? Was it to provide a 'skin-house' for Gansey, like how Cabeswater was manifested into corporeal form by Ronan? (End of spoiler!)
I was especially looking forward to Adam and Ronan FINALLY getting together – and I was not disappointed. These two honestly define 'slow-burn romance'.
Adam felt a surge of both accomplishment and nerves. He skated an edge here. Making Ronan Lynch smile felt as charged as making a bargain with Cabeswater. These weren't forces to play with.
They have a great balance of tenderness and flammable intensity
, and I love how they sort of grow into each other throughout these four books.
[Ronan's] feelings for Adam were an oil spill. He'd let them overflow, and now there wasn't a damn place in the ocean that wouldn't catch fire if he dropped a match.
Them finally being together was both wonderful and somehow quiet
– like an exhale? – like it felt like things were finally and gently settling into how it had always been, current existence and future infinity.
Ronan felt that he'd caught happiness without meaning to. He could do anything.
Stiefvater's prose is lovely – if the generous helping of quotes here didn't tell you – and I feel like she could make me fall in love with anything if she described it with enough wonder and beautiful metaphor.
"What have you guys seen me doing?"
"Traveling," Maura replied. "Changing the world."

"Trees in your eyes," Calla added, more gently than usual. "Stars in your heart."
I recently read up on what 'mindfulness' actually is and it really reminds me of these characters
, the way they self-reflect and inhabit themselves and just
live
, especially Ronan.
One last comment before wrapping up this review: I really liked that the adults were important and actively helping out in a YA novel, rather than being somehow absent/oblivious either physically or emotionally.
It was easier to tell hero from villain if the stakes were only life and death. Everything in between gets harder.
I do have lingering questions about Maura, Calla and Mr Gray and hopefully I'll see/hear about them in the subsequent novels!
Thanks for reading! If you've also read 'The Raven Cycle', what do you think? What about 'Call Down the Hawk'? What other Stiefvater books should I try?