Sometimes people, they see your skin, and all they know of you is war.
Rating:
4.8/5 paper planes
What's This Book About?
Genre: Historical fiction; coming-of-age
Publication: 4 Aug 2020
Pages: 368 (hardback)
Synopsis: Los Angeles, 1992. It's the end of senior year. Ashley and her friends can already feel the endless possibilities of summer.
Everything changes when four LAPD officers are acquitted after beating Rodney King, a Black man, half to death. Suddenly, Ashley's not just one of the girls. She's one of the black kids.
As violent protests engulf LA, Ashley tries to continue as normal, even as her self-destructive sister gets dangerously involved in the riots, even as their model black family façade starts to crumble. Even as her friends help spread rumours that could wreck the future of LaShawn, her classmate and fellow black kid.
As Ashley's world splinters, she, along with the rest of LA, is left to question: who is the us? And who is the them?
Content warnings: racism, racially motivated violence and racist slurs; being at gunpoint; references to previous suicidal ideation and suicide; references to domestic abuse; swearing and sexual references
What an incredible debut, with such an engaging writing style and searing social commentary on a whole range of issues.
I've not previously read any historical fiction that's set so close to our present (most of my past reads have been set in World War Two or older), and so this felt like a seamless blend of contemporary coming-of-age with an immersive and realistic historical environment. There was also an unexpectedly sweet romance that is both a ray of light in what was, at times, a sombre novel, as well as having enough depth to anchor itself as part of Ashley's (the protagonist) coming-of-age story.
A standout aspect of 'The Black Kids' is the way it addresses a myriad of social injustices both within and without US borders, in a way that is organic and convincing within Ashley's life experience and the people she meets. Obviously one of the key themes here is that of race and racism, but Ashley isn't reduced to only her Blackness and the characters don't feel like vehicles for a theme. Sexism is also addressed, with particular focus on being a Black woman (hello, intersectional feminism).
Sometimes its hard being a girl, and it's hard being black. Being both is like carrying a double load, but you're not supposed to complain about it… Be smart, but never smarter than; or they'll think you're uppity. Be more. Yes, that's it! Practice! Dream! Rise! Wait, not so high, girl! Those stars, they aren't meant for you.
LGBTQ+ issues were also touched upon, as well as the struggles faced during the AIDS crisis that was ongoing around the time of this story. 'The Black Kids' also reminded me how powerful the media is in shaping prejudice, and how I need to continuously interrogate my preconceptions. If people only ever consume negative coverage of foreign, poor, 'Other' communities, we'd all just carry on in bubbles of misunderstanding that lead to hate.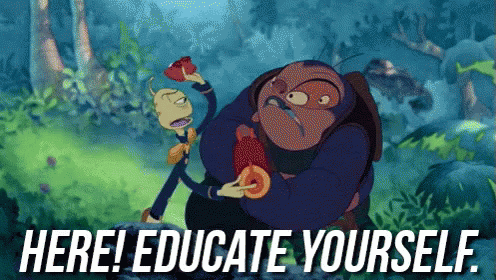 I also liked that there's also not just one monolithic 'Black' identity shown here. There's a whole range of lives portrayed through Ashley's immediate family, her extended family and the painful history they carry, as well as all 'the black kids' at Ashley's school who she doesn't hang with because she runs with the white, popular crowd. Myriad experiences, but a shared history. We all have a stake in a better and fairer future.
…[I]t's all part of the same photo… Always has been. The palm trees and the pain, the triumph and the trauma – all of us, one big beating heart. The "real Los Angeles." The "real America."
It's like Uncle Ronnie said: it's our history, in our blood, in our bones.
The complicated dynamic within Ashley's family was very compelling. The relationship between Ashley's older sister Jo and their mother is especially tricky, as Jo clearly struggles with mental health issues (though not labelled as such) that her parents can't quite understand. It shows the belief that pervades many non-white cultures that depression and other MH issues are 'white people problems' that minority groups cannot afford to feel.
"We aren't living the blues," my dad yelled once, after Jo barricaded herself in her room to cry about nothing, far as the rest of us could tell. "Not here. Not us."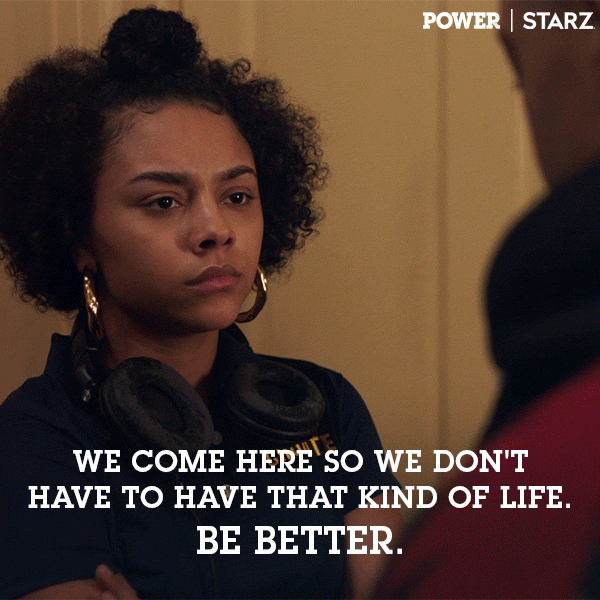 Finding out about Ashley's old family history really hit hard as well. Before this year, I had never heard of the 1921 Tulsa race massacre before. Not a peep about the Greenwood District, a.k.a. 'Black Wall Street'. (I'd never known about Seneca Village before this year, either.) I only ever really did one module on U.S. history (the civil rights movement), but even so I guess I'd never realised how much history gets left out of History lessons.
[E]ven though you finally enact a Civil Rights Act not even thirty years ago, it doesn't erase centuries of unequal wealth, unequal access, unequal schooling, unequal living conditions, unequal policing. You can't tell people to pull up on bootstraps when half of them never had any boots to begin with, never even had the chance to get them. Or when you let people burn whole, thriving black communities to the ground and conveniently forget about it.
I was so angry reading about what happened. Am so angry.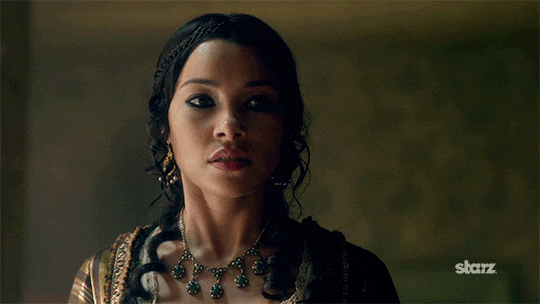 I know it can't compare to how those more directly affected may feel. But we ALL should be angry about these crimes against humanity.
Hammonds Reed's prose is gorgeous, beautiful in its imagery yet instantly understandable. Evocative and poignant without excess frillery. The similes and metaphors were so inventive and I was reminded a little of Maggie Stiefvater or Laini Taylor, two authors whose prose I love.
I go back and forth on Michael's depth as a person. Sometimes I think he's a murky but sizable lake, and other times he's a frontyard Kmart kiddie pool. Last week he was an ocean. Atlantic, not Pacific, though.
While I did sometimes find it confusing to differentiate the flashbacks from the present, the brief use of the future tense near the end worked excellently. There was a sense of foreboding and quiet sadness, an unwillingness to pull away despite knowledge of the inevitable. Perfect for a bittersweet ending.
What's next for all of us? It doesn't matter. In this moment, there's ocean in our hair, and we're awash in the glitter of possibility.
'The Black Kids' is definitely a recommended read. Captivating, inspiring, eye-opening and unforgettable. Also – I can't close this review without saying that this cover design itself deserves a full star! Just amazing.
Thanks to NetGalley and Simon & Schuster for the eARC in exchange for an honest review.
Thanks for reading! Have you read 'The Black Kids' (and what did you think) or is it on your TBR? Let me know below!