#5OnMyTBR is a bookish meme hosted by E. @ Local Bee Hunter's Nook! You can read the announcement post here and see the list of prompts here!) It occurs every Monday when we post about five books on our TBR.
Here are five books on my TBR starring ensemble casts!
I've always enjoyed group casts, e.g. the 'Warriors' books by Erin Hunter, the Riordanverse books etc., but I didn't really clock this in itself as a concept (sub-genre, whatever) until I read 'Six of Crows' by Leigh Bardugo.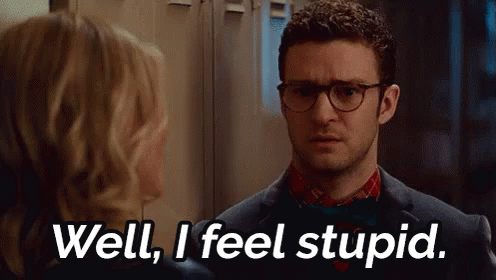 'Illuminae' ('The Illuminae Files', #1) by Amie Kaufman and Jay Kristoff
2575. Two megacorporations are at war over a planet on the edge of the universe. With enemy fire raining down on them, Kady and her newly-ex-boyfriend Ezra are forced to evacuate with a hostile warship in hot pursuit.

But their problems are just getting started. A plague has broken out and is mutating with terrifying results; the fleet's AI may actually be their enemy; and no one in charge will say what's really going on. As Kady hacks into a web of data to find the truth, it's clear the only person who can help her is the ex-boyfriend she swore she'd never speak to again.
I have seen so much fanart, bookstagram photos, bookmarks, candles etc. for this series. I'm really looking forward to the AI's storyline – I heard it's a redemption arc? Maybe? I could just be making this up lol.
'Renegades' ('Renegades', #1) by Marissa Meyer
The Renegades are a syndicate of prodigies — humans with extraordinary abilities — who emerged from a crumbled society and established peace and order out of chaos. Champions of justice, they remain a symbol of hope and courage to everyone…except the villains they once overthrew.
Nova hates the Renegades, and she is on a mission for vengeance. As she gets closer to her target, she meets Adrian, a Renegade who believes in justice — and in Nova. But Nova's allegiance is to a villain who has the power to end them both.
Even if we ignore how freaking COOL that synopsis sounds, Meyer's written a great ensemble cast series before ('The Lunar Chronicles', anyone?) so I'm extra excited for this. Also – enemies to lovers, maybe?
'Call Down the Hawk' ('Dreamer Trilogy', #1) by Maggie Stiefvater
Ronan Lynch is a dreamer. He can pull both curiosities and catastrophes out of his dreams and into his compromised reality.
Jordan Hennessy is a thief. The closer she comes to the dream object she is after, the more inextricably she becomes tied to it.
Carmen Farooq-Lane is a hunter. Her brother was a dreamer…and a killer.
Carmen has seen what dreaming can do to a person. And she has seen the damage that dreamers can do. But that is nothing compared to the destruction that is about to be unleashed.
Hahahahahahah RONAN hahaahahhahaha. Ronan love aside, I'm really looking forward to learning more about dreamers and dream objects and I heard these new characters are awesome! Plus we get to learn more about Declan who really intrigued me in 'The Raven King'.
'Check, Please!' by Ngozi Ukazu
Helloooo, Internet Land. Bitty here!
Y'all… I might not be ready for this. I may be a former junior figure skating champion, vlogger extraordinaire, and very talented amateur pâtissier, but being a freshman on the Samwell University hockey team is a whole new challenge. It's nothing like co-ed club hockey back in Georgia! First of all? There's checking. And then, there is Jack—our very attractive but moody captain.
I literally see this comic all over bookstagram! It sounds adorable and I love team sports so win-win! (I'm banking on Bitty's teammates to feature prominently for this to count as an ensemble cast…)
'The Lies of Locke Lamora' ('Gentleman Bastard', #1) by Scott Lynch
Born with a quick wit and a gift for thieving, the orphan Locke Lamora has dodged both death and slavery, only to fall into the hands of Chains. A con artist of extraordinary talent, Chains passes his skills on to his carefully selected "family" – the Gentlemen Bastards. Locke grows to lead the Bastards, soon infamous as the Thorn of Camorr, and no wealthy noble is safe.
Posing as petty thieves, the brilliant Locke and his tightly knit band of light-fingered brothers have fooled even the criminal underworld's most feared ruler, Capa Barsavi. But there is someone in the shadows more powerful — and more ambitious — than Locke has yet imagined.
Aside from a truly *chef's kiss* title, this heist-filled book is supposed to be awesome for 'Six of Crows' fans, featuring witty banter, plot twists and iconic characters. Can't WAIT!
Upcoming topics:
31/08/2020 — Disabled MC
07/09/2020 — Autumn Read
14/09/2020 — Red Cover
21/09/2020 — Classics
28/09/2020 — Books about Books
Thanks for reading! I'm super excited for all of these – have you read them already and if so – any thoughts?
(I'm going to be attending an archaeology conference all week this week so if I'm behind on your posts/comments, that's why! Sorry in advance!)