It's been a rollercoaster week: 5 days of a virtual archaeological conference (originally planned for Budapest), several background stressors and not least the news of Chadwick Boseman's passing. (Ended up crying through half of a conference session I was watching.)
There has been lots of discussion since concerning Boseman in relation to ableism, invisible illnesses and systemic racism within healthcare, for example:
RIP, King.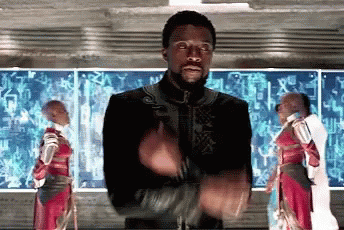 Given the conversations happening right now, the topic of today's #5OnMyTBR seems especially appropriate. I'll just briefly explain what this feature is:
#5OnMyTBR is a bookish meme hosted by E. @ Local Bee Hunter's Nook, and you can read the announcement post here and see the list of prompts here. It occurs every Monday when we post about five books on our TBR.
Today's topic: books ft. disabled main characters (MCs)
I was really glad for this topic – it woke me up to how few books I had on my TBR shelf with disabled protagonists, as well as becoming aware of disabled MCs in some I'd already marked as TBR.
'You're Welcome, Universe' by Whitney Gardner
When Julia finds a slur about her best friend scrawled across the back of the Kingston School for the Deaf, she covers it up with a graffiti mural. Her supposed best friend snitches, Julia is expelled, and her moms send her to a "mainstream" school, where she's alienated as the only deaf student. The last thing she has left is her art.
Julia paints anywhere she can, eager to claim some turf of her own. But someone is adding to her tags, making them better, showing off – and showing Julia up. She expected her art might get painted over by cops. But she never imagined getting dragged into a full-blown graffiti war.
Aside from a simply glorious cover, this premise sounds awesome – I've never read a plot about a graffiti war (I actually don't know much about graffiti, tbh) and I've heard this has lots of little illustrations, a spotlight on friendship as well as nuanced, realistic characters.
'Run' by Kody Keplinger
Bo is a girl with a wild reputation, but Bo doesn't care what anyone thinks. Agnes has never broken any of her parents' overbearing rules, supposedly meant to protect their legally blind daughter.
Despite everything, Bo and Agnes become best friends. When Bo shows up in the middle of the night, sirens wailing in the distance, Agnes doesn't hesitate to take off with her. But running away and not getting caught will require stealing a car, tracking down Bo's dad, staying ahead of the authorities, and—worst of all—confronting some ugly secrets.
Disability (blindness) rep and queer rep (Bo is bisexual) in a book that promises to be an emotional read with a layered friendship and powerful social commentary? Sign me up!
'Love From A to Z' by S.K. Ali
Suspended for confronting her Islamophobic teacher, Zayneb heads to her aunt's in Doha. Guilty about getting her activist friends in trouble, she resolves to try out a 'nicer' version of herself in a place where no one knows her.
Since he got diagnosed with multiple sclerosis in November, Adam's stopped going to classes, intent on keeping the memory of his mom alive for his little sister, intent on keeping his diagnosis a secret from his grieving father.
Alone, Adam and Zayneb are playing roles for others, keeping their real thoughts locked away in their journals. Until a marvel and an oddity occurs… Marvel: Adam and Zayneb meeting. Oddity: Adam and Zayneb meeting.
This book was one of those instant, no-need-to-read-the-synopsis-click 'want-to-read' after hordes of glowing reviews – I'd heard about the great Muslim rep, but somehow missed that Adam has multiple sclerosis (a chronic illness). Bonus that I absolutely adore the cover – I may have to rethink what I thought about not liking covers with people on them! There have been too many recently that I've really liked the look of 😂
'An Unkindness of Ghosts' by Rivers Solomon
Odd-mannered, obsessive, withdrawn Aster has little to retort with when folks call her ogre and freak. She's used to the names; she only wishes there was more truth to them. If she were truly a monster, she'd be powerful.
Aster lives in the low-deck slums of the HSS Matilda. For generations, the Matilda has ferried the last of humanity to a mythical Promised Land. The ship's leaders impose harsh moral restrictions and deep indignities on dark-skinned sharecroppers like Aster, who they consider less than human.
When the autopsy of Matilda's sovereign reveals a surprising link between his death and her mother's suicide, the seeds of civil war are sown, and Aster learns there may be a way off the ship if she's willing to fight for it.
This features an autistic MC alongside a host of wonderfully diverse characters, and I've heard lots about its intricate sci-fi world-building and incisive social justice commentary. Also the cover is so beautiful I could cry (see comment for 'Love From A to Z'!).
'Far From You' by Tess Sharpe
Nine months. Two weeks. Six days. That's how long recovering addict Sophie's been drug-free. Four months ago her best friend, Mina, died in what everyone believes was a drug deal gone wrong – a deal they think Sophie set up. Only Sophie knows the truth. She and Mina shared a secret, but there was no drug deal. Mina was deliberately murdered.
Forced into rehab for an addiction she'd already beaten, Sophie's finally out and on the trail of the killer – but can she track them down before they come for her?
I've heard this has nuanced rep both for disability (Sophie has mobility issues following a car crash at 14) and bisexuality. Also a coming-of-age novel with prominent themes of friendship and complex family dynamics. Oh, and a murder mystery! Really looking forward to this one.
Thanks for reading! Hope y'all have a great week ❤️ Have you read any of these and what did you think? Let me know your thoughts below…
I'm going to blog hop more this week to make up for last week – looking forward to catching up with posts new and older!