Most wizards have to work at it to steal power from a living thing. There are rituals, exercises of will, voodoo dolls, blood sacrifices. Lots of blood sacrifices. I barely have to try.
Rating:
4.5/5 paper planes
What's This Book About?
Genre: YA Fantasy (magical boarding school)
Publication: 29 Sep 2020
Pages: 336 (hardcover)
Synopsis: Enter a school of magic unlike any you have ever encountered.
No teachers, no holidays, friendships are purely strategic, and the odds of survival are never equal. You graduate or you die.
El Higgins may be without allies, but she possesses a dark power strong enough to level mountains and wipe out untold millions – never mind easily destroy the countless monsters that prowl the school.

Except…she might accidentally kill all the other students, too. So El is trying her hardest not to use it… that is, unless she has no other choice.
Content warnings: violence and death; blood and injury; sexual references; swearing; racial and class-based discrimination (challenged)
What I Thought:
This was so good! I was in a (relative) slump before this, and it absolutely pulled me out with all the force of a yanker spell.
It didn't take long for me to get hooked into this book: the alternately dark and light humour, the protagonist's strong and complex character voice all framed by amazing worldbuilding of a very savage international boarding school in an even more dangerous world. I liked that Novik had clearly thought out why parents would willingly send their kids to such a high-risk school – you can tell Novik's one for detail! Magic always comes with a price, and I absolutely adored the magic system in this book.

This legit ran through my mind so many times while reading
I really liked that while El is incredibly powerful, she is not over-powered like some other YA 'Chosen Ones'.

No shade…but shade.
El actually had so many restrictions on her powers that made it that much more believable, and shows the value of teamwork!
Exposition was done really well, built up in layers based on the information's relevance to El's current scene/situation. Novik strikes a good balance between introspection and more action-packed scenes, both of which I found tense for different reasons. Choices can be just as life-changing as getting eaten by a maw-mouth maleficaria (monster, basically)! That being said, sometimes sentences ran on and felt overlong, and I ended up having to reread them several times before either understanding or giving up and moving on. This was only a minor issue, though!
I just loved the characters too, especially El and Orion. They're so different yet kindred: lonely 'Chosen Ones' trapped by boxes that the people around them keep shunting over their heads. A great interrogation of the 'Chosen One' trope, questioning who chooses and what might happen if the chosen rejects that choice. El constantly grapples with her pride, thrown up as prickly armour around her softer centre that yearns to be loved and accepted for who she is. She reminded me of 'The Raven Cycle"s Ronan and Adam blended together, and I love those boys to bits! El's constant conflict between survival past graduation and keeping her dignity and integrity of self made for excellent internal drama.
The relationships between characters are written very well, from the tentative friendships blooming (a Golden Trio for a new age), quasi-enemies to lovers (GODDD I SHIP IT) and El's loving bond with her mum. I adored that El had a good relationship with her mum (I have been starved of this in YA) and that El's father's family had wanted to love her, when I'd expected the opposite.
The cast is ethnically and financially diverse, and I was glad that this wasn't token diversity either. There is a clear awareness of the class-based inequality in the ground upon which the Scholomance is built and the exploitative nature of the entire wizard-training system is highlighted. Power structures are perpetuated by the privileged and paid for in the blood of those less fortunate.
When the enclaves first built the Scholomance, the induction spell didn't pull in kids from outside the enclaves. The enclavers made it sound like a grand act of generosity when they changed it to bring us all in, but of course it was never that. We're cannon fodder, and human shields, and useful new blood, and minions, and janitors and maids, and thanks to all the work the losers in here do trying to get into an alliance and an enclave after, the enclave kids get extra sleep and extra food and extra help… And we all get the illusion of a chance. But the only chance they're really giving us is the chance to be useful to them.
Of course, the characters aren't simply split into enclavers (entitled 'bad guys') and non-enclavers (deserving 'good guys') – there's way more nuance than that.
Highly recommend for fans of the following:
– subversion of common fantasy tropes
– magical boarding schools
– fake dating
– found family
– social commentary
– rivals/enemies to lovers who alternately snipe at each other and save each other's lives
– and last, but not least, the Oblivious Idiots™ trope
I'm sure 'A Deadly Education' will be the first of many more Novik books. I NEED the sequel to this, especially after that ending!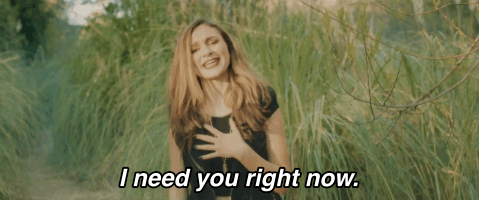 Thank you to NetGalley and Del Rey UK for a copy for an honest review.
Edit/Additional note: One of my friends recently asked me if I'd found anything about 'A Deadly Education' to be racially insensitive, and I honestly answered her that the only thing I could recall feeling iffy about was a sentence regarding dreadlocks. At the time I wasn't sure if I was in one of those 'getting offended when those directly involved might not be offended' situations, so I just noted it in my reading journal and didn't mention it in this review. I realise now that I should have probably gone with my gut about that!
Thanks for reading! Have you read 'A Deadly Education' or is it on your TBR? This is my first Novik book – have you read her other ones, and what did you think? Let me know below!