"Legends are dangerous, Bree. Don't underestimate them."
Rating:
4.5/5 paper planes
What's This Book About?
Genre: YA urban fantasy (Arthurian legend)
Publication: 15 Sep 2020
Pages: 512 (hardcover)
Synopsis: After her mother dies in an accident, sixteen-year-old Bree wants nothing to do with her family memories or childhood home. A residential program for bright high schoolers at UNC–Chapel Hill seems like the perfect escape…until Bree witnesses a magical attack her very first night on campus.
A flying demon feeding on human energies.
A secret society of so called "Legendborn" students that hunt the creatures down.
And a mysterious teenage mage who calls himself a "Merlin" and who attempts—and fails—to wipe Bree's memory of everything she saw.
The mage's failure unlocks Bree's own unique magic and a buried memory with a hidden connection: the night her mother died, another Merlin was at the hospital. Now that Bree knows there's more to her mother's death than what's on the police report, she'll do whatever it takes to find out the truth, even if that means infiltrating the Legendborn as one of their initiates.
Bree recruits Nick, a self-exiled Legendborn with his own grudge against the group, and their reluctant partnership pulls them deeper into the society's secrets—and closer to each other. But when the Legendborn reveal themselves as the descendants of King Arthur's knights and explain that a magical war is coming, Bree has to decide how far she'll go for the truth and whether she should use her magic to take the society down—or join the fight.
Content warnings: loss of a loved one; grief and trauma; injury and death; blood; racism including an encounter with a racist police officer; reference to past rape; swearing
What I Thought:
Deonn has an amazing writing style that really draws the reader in, making this book easily bingeable – it definitely felt shorter than 500+ pages! The action sequences were particularly strong, with palpable adrenaline rushes, amazing punchiness and speed. 'Legendborn' seesaws between clunky info-dumps (e.g. when explaining some Arthurian elements) and absolutely incredible exposition, especially near the end. (Good God the last 10% of the book was a rollercoaster!) I got literal chills of revelation from some of the plot twists.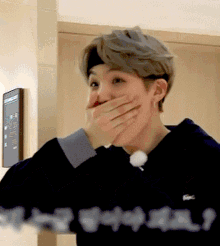 I'm also pleased that I'd not anticipated the antagonist at all!
The world-building was rich, with a fascinating magic system – or systems? All I'm going to say is READ THIS BOOK! The Author's Notes are also worth reading for some extra trivia on how Deonn came up with the magic system, though it's easily understandable just within the narrative itself. I especially loved how the magic's logic interwove so seamlessly with cultural history. It was really interesting how lineages and intergenerational transmission were approached and valued in two very different ways, and it left me feeling hopeful.
"Don't make your life about the loss. Make it about the love."

"There is a cost to being a legend, daughter. But fear not, you will not bear it alone."
My Goodreads friend Jenny wrote a great review of 'Legendborn' (click here to read it), and I really agree with her sentiments about the excellent social commentary on explicit and implicit anti-Blackness, USA systems rooted in colonial violence, survival and resistance. The social commentary (also touching upon society's treatment of grief) tied in very well to the plotline and worldbuilding, and the inseparability of these very real issues with the mythical elements really ground the story firmly in our world. 'Legendborn' is probably the most 'real' and utterly believable urban fantasy I've ever read. It obviously helps that the cast is diverse in ethnicities, with several queer characters too.
The romance, while cute, is a tad insta-lovey, and I'm confused if there is or isn't a love triangle. For once though I'm not bothered by the love triangle – shocking, I know – and actually feel a lot of chemistry there. (I mean there's also the whole enemies-to-grudging-neutral element going for it too. Gives it that extra zing.) On the topic of love in general, I also adored seeing another case of helpful, loving parental figures in YA.
Overall, an engrossing, exciting and insightful debut and I'm looking forward to the sequel!
Thank you to NetGalley and Simon & Schuster for the eARC for an honest review.
Thanks for reading! Have you read 'Legendborn' or is it on your TBR? Do you enjoy Arthurian fantasy? Let me know any thoughts below!