Below, the waves crashed. The moonlight painted [Julian] in shades of blue. His edges blurred like watercolors spilling outside of their lines.
Rating:
4.25/5 paper planes
What's This Book About?
Genre: YA LGBTQ+ paranormal/urban fantasy
Publication: 1 Sep 2020
Pages: 352 (hardcover)
Synopsis: Yadriel has summoned a ghost, and now he can't get rid of him.
When his traditional Latinx family has problems accepting his true gender, Yadriel becomes determined to prove himself a real brujo. With the help of his cousin and best friend Maritza, he performs the ritual himself, and then sets out to find the ghost of his murdered cousin and set it free.
However, the ghost he summons is actually Julian Diaz, the school's resident bad boy, and Julian is not about to go quietly into death. He's determined to find out what happened and tie off some loose ends before he leaves. Left with no choice, Yadriel agrees to help Julian, so that they can both get what they want. But the longer Yadriel spends with Julian, the less he wants to let him leave.
What I Thought:
I'd been hyped for this book since last September and it did not disappoint! I kid you not, when I got the email that my library ebook hold had come through, my eyes practically popped out of my head. And the fact that I immediately borrowed it despite being in the middle of three other books means something (I've been clicking 'deliver later' library holds since like…July…)!


Me running to smack that 'borrow' button
The start was a tad slow plot-wise, but I enjoyed getting to know Yadriel, his culture and family, plus the story was set up nicely. There were initially way too many secondary characters to keep track of, but just go with it and you'll remember them eventually. (The important ones, at least.) I also really loved seeing all the Spanish words – I'm learning Spanish right now and to me it's one of the most beautiful languages to sound out in my head/say out loud. I kind of want to re-read this as an audiobook! It was also lovely to get an introduction to a culture/setting that I've never read before.
I really liked the touch of murder mystery to this book – it wasn't exactly a clue-filled whodunnit plot but there was definitely enough intrigue to keep me hooked. I guessed who the bad guy was about halfway through, but that in itself didn't bother me. It was a great choice of antagonist and it just made me really nervous for the rest of the book. Stressful enjoyment is my taste in books apparently. Besides, the way I reacted when I figured it out was probably just as dramatic as it would have been if I'd only realised at the climax scene. I almost burst on my way to post a Goodreads update!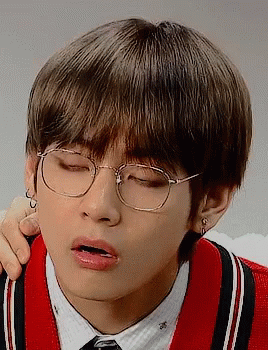 Did I just see…oh god is THAT the bad guy
A couple times I did feel like the writing was a little stiff but mostly it flowed well, and there were definitely places with absolutely gorgeous prose that had me mentally planning fanart. The villain's monologue was a tad stilted at times but the whole revelation scene was SCARY. Like, I was terrified even though I KNEW who it was ages ago, hahaha. There were some moments of acute tension which made the info-dumping/repetition in that scene a bit of a shame.
Character-wise, this is definitely a very strong book. I guess you could argue that this is more of a character-driven book as the relationships between Yadriel and his family, and Julian with his friends and older brother were what held onto my heart the most. I really liked the three leads (Yadriel, Julian and Yadriel's cousin Maritza) and the banter between them made me laugh out loud. The way Julian and Maritza supported Yadriel (and of course vice versa) was really heartwarming too. I think Maritza's goofy dogs, Donatello and Michelangelo, also need a special mention – even if they gave me a massive red herring, they also gave me belly laughs.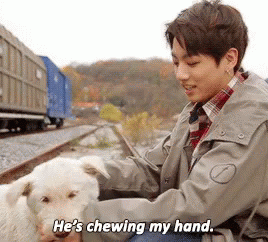 This photo actually gives huge Donatello/Michelangelo energy, hahaha
Maritza in particular gets the MVP prize, especially at the end. Absolute QUEEN.
The romance was sweet and I got quite invested (I don't cry for just *any* couple, you know) even if it did feel a little saccharine at the end. That being said, they've been through a lot together, so I guess it'd make sense that they'd have really intense feelings. Also…why am I picking on the romance when I literally sobbed TWICE because of them??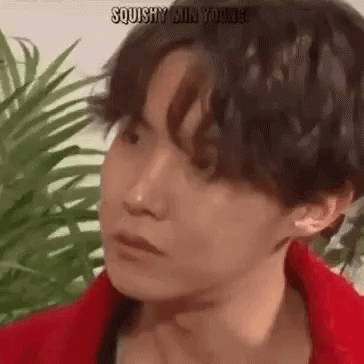 Me @ me, poking holes in my own review
Overall this was a vibrant and enjoyable debut full of standout, winning characters that I was sad to say goodbye to! It felt realistic but so hopeful – pick this up if you need a shot of queer and trans joy in your life. I'm definitely checking out Thomas' next book 'Lost in the Never Woods'! Bonus points that it's a retelling, and a Peter Pan-inspired one to boot!
Thanks for reading! Have you read 'Cemetery Boys' and what did you think? What releases from 2020 are you still waiting to read? Any other urban/paranormal fantasy recommendations? Let me know in the comments!