Hi, hello, how are you? It's been a while…
I know I've been really quiet on here recently with posting and blog-hopping – I've been working all January (and most of Dec) on my PhD applications so I've just been too exhausted to do much here.
On the bright side, I just submitted my last application on Monday (last week was a LOT of work ahahah) so I'm slowly getting back into the swing of things! Monday felt like a Friday to me – in addition to two hours of Spanish I also had a morning webinar before checking my final application 😂 I've got quite a few webinars over the next couple of days but it should be fine! At this point doing pretty much anything feels less stressful.
Onto the mini-review!
A charming all-ages book that follows the story of Greta, a blacksmith apprentice, and the people she meets as she becomes entwined in the enchanting world of tea dragons.
After discovering a lost tea dragon in the marketplace, Greta learns about the dying art form of tea dragon care-taking from the kind tea shop owners, Hesekiel and Erik. As she befriends them and their shy ward, Minette, Greta sees how the craft enriches their lives—and eventually her own.
Published 2017, 72 pages (hardcover). Content warnings: brief depiction of blood and injury
I read this lovely graphic novel 'The Tea Dragon Society' by Kay O'Neill earlier this month, off the recommendation of so many bloggers and bookstagrammers, and it was so cute! Absolutely adorable and I can see why people love it so much.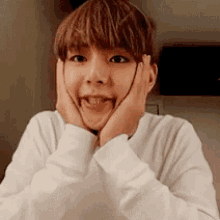 It was heartwarming and wholesome, gentle and populated by diverse characters – BIPOC, LGBTQ+ and disability rep – in a sweet and colourful fairytale world. Definitely recommend for anyone in need of a cheer-up, especially if you like pets/animals. I loved the art style too and I'm excited to read more by O'Neill!
Thanks for reading! Hope you're having a good week so far – are you reading anything cool at the moment? If you've read 'The Tea Dragon Society', what did you think? Are its sequels as cute as Book 1?