This volume collects Issues #1-4 of 'Fence'.
Rating:
5/5 paper planes
What's This Book About?
Genre: YA contemporary (sports); graphic novel/comic
Publication: 2018
Pages: 112 (paperback)
Synopsis: Nicholas, the illegitimate son of a retired fencing champion, is a scrappy fencing wunderkind, and dreams of getting the chance and the training to actually compete.
After getting accepted to the prodigious Kings Row private school, Nicholas is thrust into a cut-throat world, and finds himself facing not only his golden-boy half-brother, but the unbeatable, mysterious Seiji Katayama…
Through clashes, rivalries, and romance between teammates, Nicholas and the boys of Kings Row will discover there's much more to fencing than just foils and lunges.
Content warnings (highlight to see): absent parent; mild bullying; sports injuries (bruises); sexual references
What I Thought:
I binged this over breakfast and it was so much funnier than I'd expected! (I literally have a big smile on my face and almost-laugh bubbling up just thinking about 'Fence' right now!) The lines that some of the secondary characters deliver were comedy gold. It also reminded me a bit of anime, especially the top two panels of the image below:
I surprised myself by how hard I burst out laughing!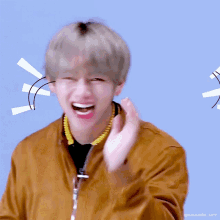 If I ever hear that this is getting adapted for screen, I am 10/10 THERE.
The exposition and storyline were great, and some unexpectedly dramatic revelations made my jaw drop. All the characters have distinctive personalities – I absolutely adored Bobby (character with the teal headband in the excerpt above)! – and I liked how diverse the cast was, both ethnically and LGBTQ+-wise too. I think Bobby might be trans or gender-fluid, not sure (I heard Bobby uses he/him pronouns). Either way Bobby's such a cinnamon roll and must be protected!
As usual I unwittingly sought out torture with a cliffhanger ending, both with the main plot and the backstories. I'm particularly intrigued by Seiji's!
I am DYING to read Vol. 2 and hope my library can get it soon – I definitely see why 'Fence' is so hyped all over blogs and booksta!