Mom. She won't survive my death. One bullet will kill us both.
Rating:
4.5/5 paper planes
What's This Book About?
Genre: Historical fiction; mystery/thriller; contemporary
Publication: 16 March 2021
Pages: 496 (hardback)
Synopsis: As a biracial, unenrolled tribal member and the product of a scandal, eighteen-year-old Daunis Fontaine has never quite fit in, both in her hometown and on the nearby Ojibwe reservation. Daunis dreams of studying medicine, but when her family is struck by tragedy, she puts her future on hold to care for her fragile mother.
The only bright spot is meeting Jamie, the charming new recruit on her brother Levi's hockey team. Yet even as Daunis falls for Jamie, certain details don't add up and she senses the dashing hockey star is hiding something. Everything comes to light when Daunis witnesses a shocking murder, thrusting her into the heart of a criminal investigation.
Reluctantly, Daunis agrees to go undercover, but secretly pursues her own investigation, tracking down the criminals with her knowledge of chemistry and traditional medicine. But the deceptions – and deaths – keep piling up and soon the threat strikes too close to home.
Now, Daunis must learn what it means to be a strong Anishinaabe kwe (Ojibwe woman) and how far she'll go to protect her community, even if it tears apart the only world she's ever known.
Content warnings (highlight to see): addiction and drugs (meth); grief; kidnapping; loss of a loved one; non-graphic sex scene; racism; references to abusive parents; references to police harassment; sexual assault referred to and on-page (non-graphic); sexual references; swearing; violence, injury, death and murder (witnessed)
What I Thought:
Isabella Star LaBlanc is an absolutely fantastic narrator! Listening to the sample on NetGalley hooked me immediately and I requested it right away. LaBlanc conveys the drama and emotions in the text so well, and even managed to make me full on sob over the potatoes I was chopping for lunch.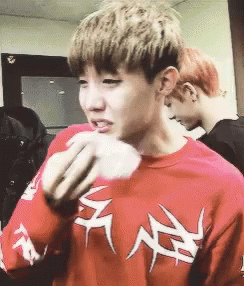 I didn't even have the onion excuse! It was also a great opportunity to hear how Anishinaabemowin is spoken, and I'd definitely like to read the text version to see how the spellings pair with what I heard. Interestingly, there were some bits in the audio that sounded like they'd been re-recorded and then edited in? It didn't really bother me though.
This book is really unlike anything I've read before and it defies boundaries of genre and audience age. It's marketed as YA but I think adults of any age could (and should) read it. Based on my experience with mystery-thrillers in the past, I was also (pleasantly) surprised by the level of detail around Daunis' (the MC) relationships: with her family, with her Ojibwe community, their culture and also many wider social issues that they face (especially Native women). In addition to the mystery and tension, this gave the novel a bit of a contemporary (or historical fiction? It's set in 2004) feel too.
"Kindness is something that seems small, Daunis, but it's like tossing a pebble into a pond, and the ripples reach further than you thought."
The characters were amazing; complex, surprising and felt very real. My favourite character might have been Lily, Daunis' best friend! The antagonists took me completely by surprise and I was both so sad and so furious. Despite the scenarios around being a confidential informant and the romance slightly stretching the imagination, Daunis is such a well-written, realistic character and I enjoyed seeing her develop. I was also pleasantly surprised by the direction the romance went in, though for spoiler avoidance I won't say more.
"These aren't 'f**k me' shoes. These are 'f**k you' shoes."
Initially there seems to be a bit of a not-like-other-girls, somewhat slut-shamey side to Daunis' perspectives. She calls the girlfriends of hockey players "anglerfish", and I wasn't sure how this was that much better than "puck sluts", the derogatory term used by some of the hockey players themselves and one challenged ferociously by Daunis. She does develop a better understanding of her fellow women eventually, which was nice to see. Another thing I enjoyed was that women of all ages have strong and pivotal roles in Daunis' life and their society.
"My girl, some boats are made for the river, and some for the ocean. And there are some that can go anywhere, because they always know the way home."
This book really runs the gamut of emotion: grief, fear, rage, hope, love and joy. There are a number of quite upsetting scenes, so I'd definitely suggest checking content warnings beforehand! Boulley has such a wonderful way with words and LaBlanc certainly makes sure you feel it.
This was the first Indigenous-authored book that I've read and I hope the start of many more! I'm glad this book seems to be getting buzz – I heard it's been optioned by the Obamas' production company too and I can see this translating very well to screen. And before I go, I have to shout-out the amazing cover design!
"Greetings, Creator. I am Red Bear Woman, Bear Clan, from the place of the rapids. Keep our community strong, our women safe, our men whole, our elders laughing, and our children dreaming in the language. Thank you very much for this good life."
Thank you to NetGalley and W.F. Howes for an audiobook copy for an honest review.
Thanks for reading! Have you read 'Firekeeper's Daughter' or is it on your TBR? Do you have any other Native authors or mystery/thrillers you'd recommend? Let me know any thoughts below!