[Vern] saw that cursed flag on the hunter's T-shirt, and wondered if he knew about the glut of traumas that defined this nation's founding. Had he fallen so in love with the myth of belonging that he thought the corpses of his imaginary foes were worthwhile sacrifices toward barbecues, megachurches, bandannas and hot dogs?
The primary freedoms this nation protected were the ones to own and annihilate.
Rating:
4.5/5 paper planes
What's This Book About?
Genre: Mystery/thriller; science fiction-fantasy; horror; speculative fiction; contemporary
Publication: 4 May 2021
Pages: 368 (hardcover); c. 10.5 hours running time (audiobook)
Synopsis: Vern – seven months pregnant and desperate to escape the strict religious compound where she was raised – flees for the shelter of the woods. There, she gives birth to twins, and plans to raise them far from the influence of the outside world.
But even in the forest, Vern is a hunted woman. Forced to fight back against the community that refuses to let her go, she unleashes incredible brutality far beyond what a person should be capable of, her body wracked by inexplicable and uncanny changes.
To understand her metamorphosis and to protect her small family, Vern has to face the past, and more troublingly, the future – outside the woods. Finding the truth will mean uncovering the secrets of the compound she fled but also the violent history in America that produced it.
Content warnings (highlight to see): abuse; animal death (hunting for food, killing for sport); brainwashing; childbirth; cults; domestic abuse; homophobia (external and internalised); human experimentation; interactions with police; loss of a loved one; murder (including mass murder); past paedophilia; racism (micro and macroaggressions); reference to past rape; self-harm; sexual content (explicit); suicide; violence, injury, death. There may be some that I have missed, so I'd also recommend checking other reviews on Goodreads!
What I Thought:
My second book from Rivers Solomon, and again this is a book unlike anything I've ever read before. Genre-defying, dark, incredibly imaginative and incredibly chilling in how believable these horrors were…yet somehow I also felt hope in these pages and the encouragement to resist.
"I hope you live without the need to dominate and without the need to be dominated… I hope you are never victims but I hope you have no power over other people… And, when you fail, and are defeated, and in pain, and in the dark…then I hope you will remember that darkness is your country, where you live, where no wars are fought and no wars are won, but where the future is."
Initially I found the book a bit slow – the narration pace seemed a little drawn out (though Chilton's narration is gorgeous and so emotive!) and I almost considered switching to a faster speed – but I soon got used to it and this problem disappeared after I became invested in Vern's story (which didn't take long).
Vern is such a distinctive character, in her voice, backstory and personality. 'Sorrowland' is more of a character-driven story with a plot that spans several genres: horror, mystery/thriller, sci-fi-fantasy, contemporary…there might be other genres that 'Sorrowland' draws upon too. While character-driven, there is also an intriguing and increasingly foreboding mystery plotline and more than once I clapped my hands to my mouth in shock. The sci-fi elements felt particularly original as well.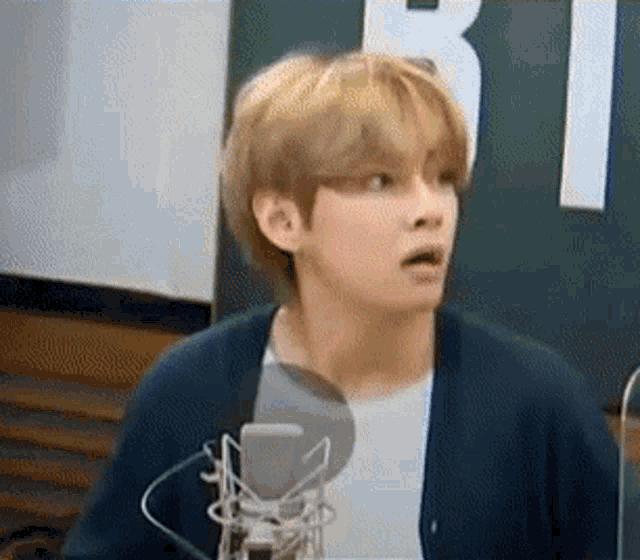 [ID: BTS' V looking shocked in a radio booth] This was literally me listening to some of the twists and having to rewind
Reading this as an audiobook really let me just roll with whatever happened, whether it was flashbacks of Vern's childhood, hauntings of friend, foe or stranger, sudden plot twists or revelations. This served this book so well as it really showcases the unpredictable trajectory of the story, regardless of whether we were looking to the future or diving into the past via flashback expositions. I was surprised by the amount of explicit sexual content in this, but it didn't feel gratuitous and was important for Vern's character arc in coming to terms with her sexuality.
My favourite part of this book was probably Vern's bond with her children, and the found family element.
It wasn't the first time Vern had been faced with the utter foolishness of her children, but their bravery in this moment rallied her. If she'd been ready to give up a few moments before, now she was ready to fight again.
It felt real and messy and so fiercely loving, and made me laugh too! I loved that we got a flashback into Ruthanne's backstory too (she's Vern's mother) – it was just one example of how 'Sorrowland' shows the impact of a long history of institutionalised racism, classism and state-sanctioned violence (and probably more too). I also really appreciated how intersectional this book was, for example disability rep, queer, intersex and trans rep, Black and Native American rep.
'Sorrowland' is a book probably best gone into without knowing much beforehand – though of course I'd take heed of content warnings, the ones I've seen so far on Goodreads (and the ones I've included here) aren't spoilers because they lack context.
I'm glad I had the chance to read this unique and powerful book! I loved Solomon's debut 'An Unkindness of Ghosts' (my review here!) so I'm really excited to read their novella 'The Deep'!
Thank you to NetGalley and Penguin Random House UK Audio for a copy for an honest review.
Thank you for reading! Have you read 'Sorrowland' or is it on your TBR? Have you read any of Solomon's other books? What are your favourite genre-crossing books? Let me know any thoughts below!