"[N]o matter what I do, everyone is always looking at me. I'm always the center of attention. And they think if I screw up, or freak out, it's because I'm a trans girl… Never because I'm just not perfect."
All quotes are from the ARC (advance reader copy), subject to change in the final version.
Rating:
4.5/5 paper planes
What's This Book About?
Genre: YA contemporary (sports, LGBTQ+, friendship, romance)
Publication: 10 Aug 2021 (Oni Press)
Pages: 128 pages (paperback)
Synopsis:
A sweet, queer teen romance perfect for fans of Fence and Check, Please!
Annie is a smart, antisocial lesbian starting her senior year of high school who's under pressure to join the cheerleader squad to make friends and round out her college applications. Her former friend BeBe is a people-pleaser—a trans girl who must keep her parents happy with her grades and social life to keep their support of her transition. Through the rigors of squad training and amped up social pressures (not to mention micro aggressions and other queer youth problems), the two girls rekindle a friendship they thought they'd lost and discover there may be other, sweeter feelings springing up between them.
Content warnings (highlight to see): fatphobic microaggressions; transphobic macro- and micro-aggressions; unwanted romantic advances
Full of expressive, adorable artwork with lovable characters and insightful messages, 'Cheer Up' was a really hyped read for me and it definitely delivered. Bonus points because I started this on a whim the night before I got my first COVID vaccine (I'm mildly terrified of needles), and it made me feel so much calmer!

The cozy pastel tones in this gif of Jimin reading really reminds me of how I felt while reading 'Cheer Up'!
Let's just let the minuscule problems out of the way first. One of the main reasons why I wanted to read this was for the romance, but when they first got together it felt a little sudden (though still really cute!). I was thinking 'Wait, what?', flipping back wondering if I'd missed a few pages because I'd been expecting more buildup! The animosity that Bebe's dad's has towards cheer 'team' (as opposed to calling it cheer 'squad') didn't get resolved either, and it had stuck out a lot at the beginning so I thought this would crop up as a plot point later on. I think it might have been to do with Bebe's transition but I was a bit confused. (I thought many sports men's teams are called 'squads' too?) I also would have loved to know more about why Annie and Bebe stopped being friends – if there's a sequel (please let there be one!) it'd be really interesting to explore that!
Now! Onto the things I loved (there are many)!

Blonde Jimin yelling "Let's go" in Carpool Karaoke
First off, the personalities of Annie and Bebe just leap off of the page! They also have a wonderful grumpy X sunshine dynamic which is one of my favourite energy pairings to read/watch. I especially loved Bebe, she's such a cinnamon roll, strong and gentle and it's impossible not to want the best for her!
"You are not what I expected."
"Wh-what do you mean?"
"Annie's never brought a friend in here. I was starting to think she didn't have any. Let alone, like a…'wholesome princess' type. No offense."
"None taken!"
The side characters all stand out too, like Mrs Ginter (Annie's mum), Katrina, Edie, etc. I also adored the variety shown in body shapes, sizes, skin colour and culture within the cheer team and the wider school community. It was really fun too to learn a bit more about cheerleading and the different roles – there's not a huge focus on cheer by itself but there are meets and practices that ensure the cheer aspect is definitely more than just part of the 'setting'.
The cheer team dynamic evolved into something lovely, and while there are some very sweet moments it's not cheesy – everyone felt realistic, with mistakes made on learning curves that I'm sure many of us can relate to. I also really appreciated the nuanced and complex depiction of Bebe's experience, with her identity, parents, friends, teammates. It made me consider things I hadn't thought so much about before, and I really liked the message that above all of our pre-conceptions of 'how to be an ally', it's most important to listen to the person that you want to ally with in the first place.
"The team is great. They're the only people who really stuck their necks out for me last year when I came out. But sometimes they're so eager to prove how much they support me that they don't listen to what I want."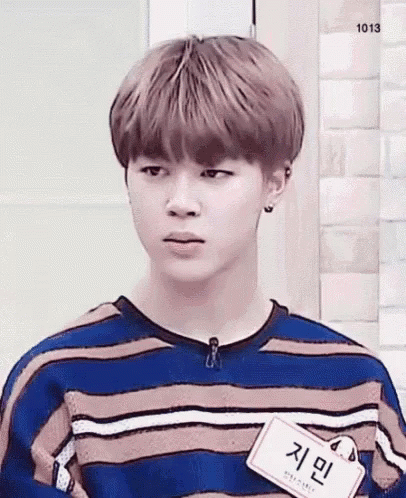 Nodding because this is very true…for any situation where we want to amplify and support marginalised voices
'Cheer Up' illustrates both commonplace and more specific (but no less important) teen issues, ranging from crushes and college applications to micro- and macroaggressions, tokenisation (even when unaware) fetishisation and sexual harassment. While the topics got quite serious at times, it also shows a lot of hope and support, so overall I still left the book feeling happier – especially when I think about others who will get to see, learn and love more from reading this lovely book!
Thank you to NetGalley and Oni Press for an eARC for an honest review.
Thanks for reading! Is 'Cheer Up' on your TBR (I highly recommend!)? What are your favourite graphic novels? Let me know any thoughts below!