The V (The Sassy Library Fox) to my Yoongi tagged me in this, thank you! I'm almost a month late but June just seems to have been golloped by the universe, where did it go?!?!?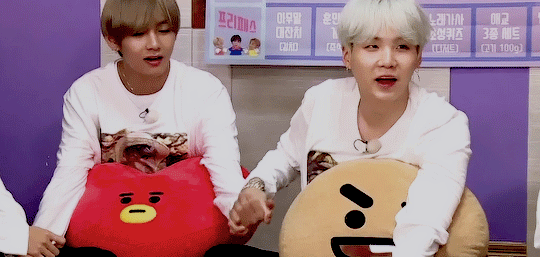 I'm excited so let's get going…
Rules:
Thank whoever tagged you and link to their blog post.
Link to the original creator: The Sassy Library Fox! And please credit The Sassy Library Fox if you use (copy & paste) the artwork/ graphics.
Match books with the given prompts.
Tag as many people as you like!
Post the rules and the list of prompts in your tag post.
Miles (a secondary character) from 'Lore' by Alexandra Bracken was one of my favourites! He's such a good friend, I adored his family relationships with his mum and grandma and his sense of humour made me laugh so much.
'I Think I Love You' by Auriane Desombre
I really appreciated how Emma (left on the cover), a bi teen girl, used her passion for filmmaking as a way to help challenge biphobia and bisexual stereotypes in the film industry. This is a perfect summer read, inspired by Shakespeare's 'Much Ado About Nothing' and isn't that cover just so beautiful?! (Read my review here!)
I'm really excited to read 'Dreadnought' by April Daniels; the lead, Danny, is a closeted trans girl. When the superhero Dreadnought dies front of her, his powers transfer to her and suddenly transitions Danny into her 'ideal' body. Chaos ensues – complicated reactions from Danny's parents, her best friend, fellow superheroes, AND Dreadnought's murderer still roaming free – definitely sounds like an engrossing read!
Last year I said ace-aro rep and I still think so! I think there's been an increase in ace-aro books being talked about on bookstagram, and plenty of awesome recs that I added to my TBR like 'Let's Talk About Love' by Claire Kann, 'Summer Bird Blue' by Dawn Akemi Bowman and 'Elatsoe' by Darcie Little Badger.
'The Prince and the Dressmaker' by Jen Wang
This adorable graphic novel has been on my TBR for way too long. Basically the Prince's parents are trying to find him a bride, but Prince Sebastian secretly moonlights as the fashionable Lady Crystallia, with the help of his best friend, the brilliant (but unrecognised) dressmaker Frances. How long can Frances keep her talents unknown and forgo her dreams to keep Sebastian's secret? One day I will get my hands on a copy. ONE DAY.
'Dread Nation' (my review here!) by Justina Ireland has an aro-ace lead, Katherine. (The other lead is bi and they're both Black women.) I really loved the exposition around this, which also reminds me I need to get around to reading the sequel 'Deathless Divide'!
I haven't read this one yet, but it sounds amazing – 13 teen beauty contestants get stranded on an island after a plane crash, and I've heard that it's hilarious and really intersectional: Jewish rep, BIPOC rep, deaf rep, bisexual rep, lesbian rep and trans rep. I also absolutely love the spin on lipstick bullets in the cover design! Apparently this book addresses society's inability to reconcile the concepts of 'strength' and 'femininity' existing simultaneously in a woman and I am so excited to read that.
I absolutely loved the sapphic romance in 'Court of Lions' by Somaiya Daud (sequel to 'Mirage')! A gorgeous, slow-burn forbidden love between one of the leads and a new character, and the chemistry was off the charts. I kept hoping the next chapters were going to be from that character's POV because I was addicted to that romance!
Popping in a 'Boy With Luv' gif because I can't get it out of my head now: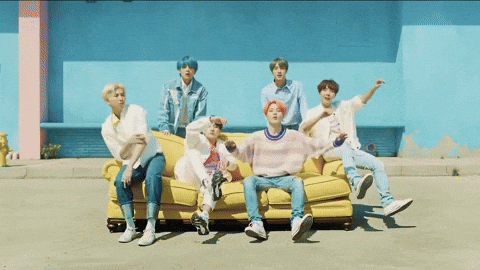 Last year I featured Nick and Charlie from 'Heartstopper' by Alice Oseman (I love them even more now after Vol. 4), this year I'll show some appreciation for another one of my fave M/M ships, SnowBaz from the 'Carry On' series by Rainbow Rowell! I really love their dynamic, banter and the ways they show their love (or inability to in a way that the other can understand). The current state of angst after 'Wayward Son' is killing meeeee. The third book recently came out and I can't read it for a while so please send good vibes so I can be lucky and avoid spoilers, hahaha.
Kuwei from the Grishaverse – mainly in 'Crooked Kingdom' by Leigh Bardugo – is such an iconic character, hilarious, powerful and intriguing, with so much potential. I wish he'd had a bigger role in 'King of Scars' and I hope to see him again in 'Rule of Wolves'!
My favourite LGBTQ+ side-character-couple is probably Tara and Darcy from 'Heartstopper' by Alice Oseman! Their mini-comic in Volume 2 was utterly adorable! I didn't know they had an enemies-to-lovers dynamic until I read that, and their dialogue is so cute and funny. I also really love how they support and protect their friends Nick and Charlie.
I recently read the audiobook of 'Atonement Camp for Unrepentant Homophobes' by Evan J Corbin (my review here!) and it has a fascinating premise where the oldest translation of the Gospel is rediscovered and it clearly shows Jesus condemning bigotry and homophobia. Changes sweep the globe and when the conservative Pastor Harris goes a step too far, he must attend an Atonement Camp (run by drag queens) to keep his job.
'Gender Queer: A Memoir' by Maia Kobabe
I recently heard about this memoir, which apparently serves both as a documentation of Kobabe's journey towards understanding eir self-identity and also as a way to help others better understand gender identity, non-binary identities and asexuality. With that big, bold title and the cover art, it's pretty obvious what this book will be talking about!
'If This Gets Out' by Sophie Gonzales and Cale Dietrich
I have to agree with Virginia and pick this one!! We were both super excited for this and I hear from V that this is amazing, so I'm now even more hyped! This book sounds so intriguing – it's about a boyband where two members end up falling in love, and the pressures of fame and their management on them and their bandmates. I love the cover composition and colours so much too!
Text only prompts:
FEMALE STRENGTH: A book with a lesbian heroine
CINNAMON ROLL: A book with an adorable gay character
BOYS & GIRLS: A book with a bi rep done right
THE BODY & THE SOUL: A book with a transgender character
WE'RE ALL QUEER: A queer rep you'd love to see more often in books
ALL ABOUT PRONOUNS: A book with a non-binary character
A ROMANTIC ACE: A character that belongs to the aro/ace spectrum
ONE BIG FAMILY: A book that features lots of different LGBTQ+ reps
SAPPHIC LOVE: Your favourite f/f couple
BOYS LOVE: Your m/m OTP
SIDE KICK: Your favourite LGBTQ+ side character
STEALING THE SHOW: An LGBTQ+ side character couple that rocks your socks
STRONG BELIEFS: An LGBTQ+ book that deals with religion
RAINBOWS EVERYWHERE: A book with an unapologetic cover
FUTURE GENERATIONS: Your most anticipated LGBTQ+ release
Tagging (only if you want to!):
…and you, if you think this looks fun!
Thanks for reading! What did you think of my answers? Have you read any of the ones I mentioned? What books would you have picked? Let me know any thoughts below!