The Wednesday just gone (13th October) was Jimin's birthday and it was so lovely to see such an outpouring of love everywhere to celebrate this wonderful human.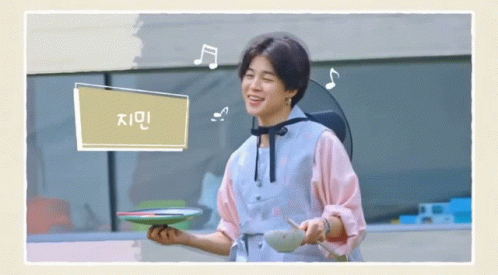 I wanted to post this on Jiminie's actual birthday, but this week has been ridiculously busy for me…a whole week archaeology conference, plus trying to keep up with two art courses and my Spanish course, as well as going for a taster session with a new choir – I've also barely been reading and I'm so behind on reviews and blog hops 😭 BUT we're not here for that, we're here to talk about Jimin.
Jimin never fails to make us all laugh, smile and melt our hearts with his talent, personality and generally his entire existence (the 'Jimin effect' is truly powerful) and I hope he had the most lovely birthday. I wish him the best coming year full of health, love and happiness! I'm excited for the boys to finally perform face-to-face concerts – I hope they and ARMY have fun and stay safe 💜
Birthday art!
These three Polaroid paintings were inspired by Jimin's 'BE' room (part of an Instagram collab, just search #FloralPJMCollab) and his iconic 'cutie, sexy, lovely' line.
Cutie…
Sexy…
Lovely!
I was SO nervous to paint these lol but I like how they turned out. The background florals were surprisingly fun to do!
Thank you for reading! What do you think of Polaroid paintings? Do you have a fave Jimin solo song or moment? PS: If you also made a post for Jimin's birthday, please link it below, I'm hoping to do a blog hop catch-up this weekend! 💜✨