"With heightened awareness of cultural sensitivity comes great responsibility. If we're not careful, 'diversity' might become an item people start checking off a list and nothing more – a shallow, shadowy thing with but one dimension."
All quotes are from the ARC (advance reader copy), subject to change in the final version.
Rating:
3.75/5 paper planes
What's This Book About?
Genre: Mystery-thriller, contemporary, speculative fiction
Publication: 1 June 2021
Pages: 357 (hardcover)
Synopsis: Twenty-six-year-old editorial assistant Nella Rogers is tired of being the only Black employee at Wagner Books. Fed up with the isolation and microaggressions, she's thrilled when Harlem-born and bred Hazel starts working in the cubicle beside hers. They've only just started comparing natural hair care regimens, though, when a string of uncomfortable events elevates Hazel to Office Darling, and Nella is left in the dust.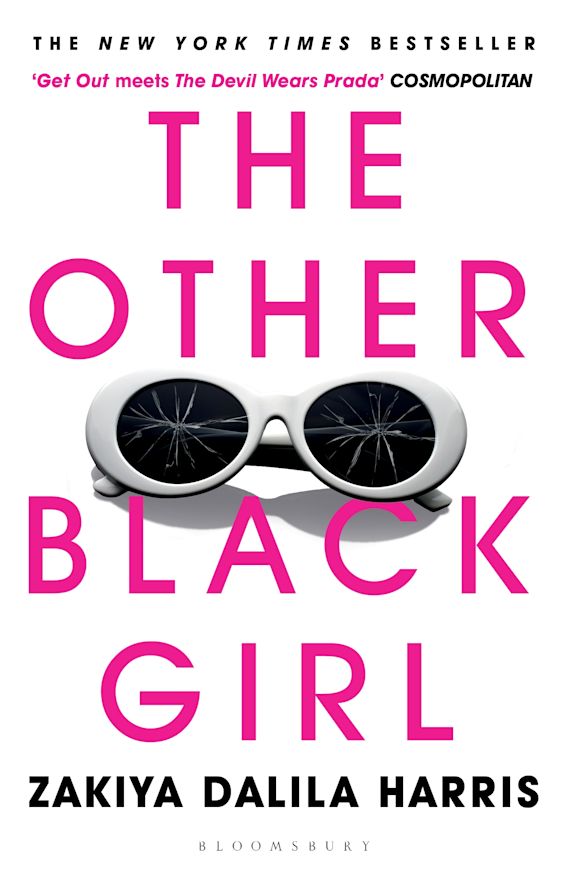 Then the notes begin to appear on Nella's desk: LEAVE WAGNER. NOW.
It's hard to believe Hazel is behind these hostile messages. But as Nella starts to spiral and obsess over the sinister forces at play, she soon realizes that there's a lot more at stake than just her career.
Content warnings (highlight to see): gaslighting, microaggressions, racism, swearing
What I Thought:
I did not know until reading this that I am terrified of the very concept of office politics. (There are more sinister things to worry about here than just that, though.) All the little indignities and injustices that Nella has to swallow down, force out, dance around, not knowing who to trust… You can really feel her exhaustion. To me that actually might be the most important part of the book to remember, especially if you've never experienced microaggressions or been/felt marginalised in your workplace.
I had an issue with the jumps in POV and timeline; I found them often quite confusing, though some do pay off as the threads of conspiracy begin to glint into visibility quite satisfyingly. There were some incredibly shocking twists too. That doesn't mean that I didn't still feel befuddled by some elements of the mystery at the end, for example (highlight for spoiler)Diana's character and how/why she started the OBG scheme; how Imani could be randomly developing a mind-control chemical after-hours without anyone at the lab noticing; the point of the notes being sent to Nella, and Lynn's character too.
The antagonists and how they operated was sickeningly insidious, and while the (highlight for spoiler)lack of consent in slipping this mind-altering chemical to 'troublesome' Black girls (what they call Involuntaries) is already awful, the avenue of doing this through haircare feels like even more of a violation given how culturally important it is. The revelation of the antagonist's identity, their power and their motives was really disturbing (though artistically I appreciated the puns). It is clearly illustrated how twisted this perspective is, no matter how beguilingly it may pretend to come from a place of good intentions.
…Which leads me onto why the ending threw me off so much. It's chilling for sure, but I felt so much like I'd just been left hanging with no real resolution to the story. Like…I read all of that, stuck with and became invested in the (at times, very frustrating) Nella, read through a lot of overlong exposition too, and…for what? (Highlight for spoiler) I felt so deflated and disappointed. I know in real life you don't always win but…this is a book with mind-altering hair grease, so would a partial win be so unthinkable? It's definitely an ending that sticks with you though!
Overall, I found this an intriguing and unexpected genre-crossing book, that felt at times horrifyingly surreal yet at others, depressingly plausible. It's best to go into this without knowing too much, so I'd recommend resisting the urge to reveal any spoiler tags (content warnings excluded, of course).
Thank you to NetGalley and Bloomsbury for an eARC for an honest review.
Thank you for reading! Have you read 'The Other Black Girl' or is it on your TBR? I've seen it compared to 'Get Out', which I've not yet seen – if you've watched it, what did you think? (No spoilers, please!)
I'm sorry I've been so inactive with posting and blog hopping recently – these last few months have been so busy and stressful for me, with many big changes. The next few months don't seem to be looking all that clear either, but I'll try to keep up as best as I can! I miss blogging and reading your posts 🥺