Happiest of birthdays to the one and only Worldwide Handsome Kim Seokjin!
I wish him the best day and coming year full of laughter, love and health. Jin never fails to light up the day and I hope he knows how much he inspires and comforts people all around the world! Do you have a favourite Jin quote, moment or just some aspect about him that you particularly love?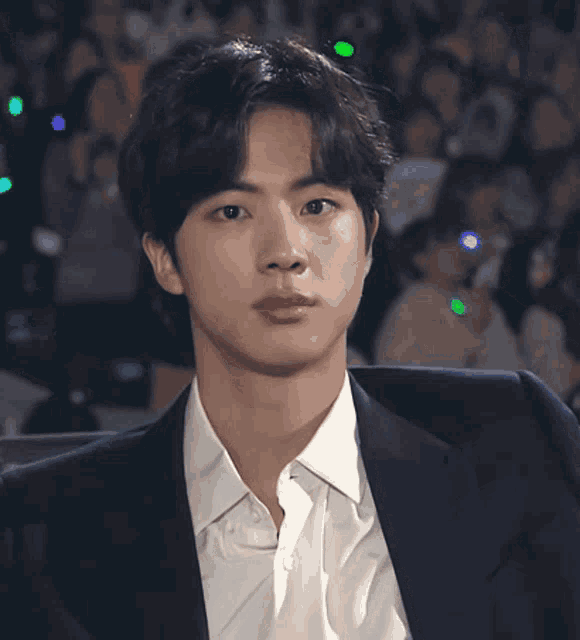 For me it's what he said on that recent KBS talk show (I think called 'Let's BTS'?): "I don't think I'm the most handsome guy ever. I just really like the way I look." It's something so small but it really helps me for some reason. I don't think many people apart from some close friends know this, but I used to have self-image issues that got a lot better as I grew up, yet how I felt hearing him say that really showed me the room I've got left to grow to a place where I truly love myself. I think it can be applied to aspects of ourselves beyond just our looks too – to love something about yourself without the need to compare yourself to others first.
These past few weeks have been SO busy for me – I keep thinking I'm busy they I get even busier, and I just laugh at my past self. I kept this painting relatively simple, focusing on Jin's 'cute' vibes (who else died when Apple Jinnie made his debut at Sowoozoo?) and I was also being more adventurous with painting the skin. It's probably not obvious just from the picture, but this is seriously different to how I normally paint skin and honestly, I was terrified. 😂 I did end up being happy with it though, so I hope it can convey my sweetest and happiest birthday wishes for Jin 💜
I also made a process video for this, you can check it out below if you're interested!
Thank you for reading! Please send Jin your best wishes for his birthday! What do you think of the painting? Do you have a favourite Jin song? Favourite hairstyle or fit that you'd like to see drawn? Let me know any thoughts below!