The crane was a constellation of seven stars northeast of the moon…Father had named those seven stars after us seven children… "No matter where life takes you," he would say, "you will be like those stars – connected by the light you shine together."
All quotes are from the ARC (advance reader copy), subject to change in the final edition.
Rating:
4.95/5 paper planes
What's This Book About?
Genre: YA Fantasy, retellings ('brothers into birds' type fairytale)
Publication: 8 July 2021 (UK)
Pages: 464 (hardcover)
Synopsis: Shiori, the only princess of Kiata, has a secret. Forbidden magic runs through her veins. Normally she conceals it well, but on the morning of her betrothal ceremony, Shiori loses control. At first, her mistake seems like a stroke of luck, forestalling the wedding she never wanted, but it also catches the attention of Raikama, her stepmother.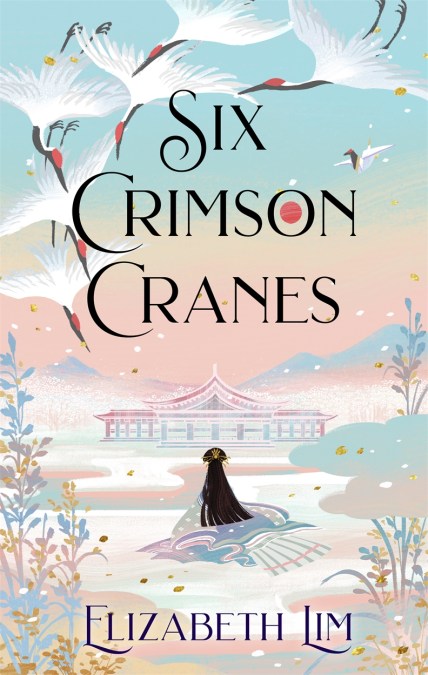 A sorceress in her own right, Raikama banishes the young princess, turning her brothers into cranes, and warning Shiori that she must speak of it to no one: for with every word that escapes her lips, one of her brothers will die.
Peniless, voiceless, and alone, Shiori searches for her brothers, and, on her journey, uncovers a conspiracy to overtake the throne—a conspiracy more twisted and deceitful, more cunning and complex, than even Raikama's betrayal.
Only Shiori can set the kingdom to rights, but to do so she must place her trust in a paper bird, a mercurial dragon, and the very boy she fought so hard not to marry. And she must embrace the magic she's been taught all her life to contain – no matter what it costs.
Content warnings (highlight to see): animal death; bullying; fire; illness; injury, violence and death; loss of a loved one
Purchase 'Six Crimson Cranes' here through Bookshop.org (this is my affiliate link – if you order through this you'll be supporting me, my blog – and indie bookshops! – at no extra cost to you.)
What I Thought:
One of my favourite reads of 2021! This is one of those special books where even just the memory of reading it makes me smile, because I had such a good time. (I mean, I did cry as well, but generally speaking it was just incredibly enjoyable.)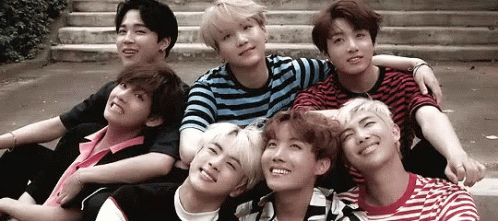 The perfect gif because I buddy read this with both one of my friends and a #bookstagram ARMY book club! [ID: gif of a group of Korean boys, the band BTS, sitting on some steps and smiling.]
'Six Crimson Cranes' is super bingeable, and so many people who I buddy read this with went way ahead of schedule because they couldn't help themselves – me included! I was so ridiculously busy in September (moving house…utter nightmare…) that I was genuinely concerned I'd fall behind, and I ended up actually finishing before schedule too. I think this is partly because Lim's writing style is really easy to read – it manages to be both simple yet very vivid and illustrative, and the clear, honest, directness of the prose was the perfect balm to my near-constant frazzled state.
I loved Shiori's character arc and narrative voice. (There's also a brief POV shift near the end that also boasts very strong narrative voice, though I'll stay silent on who because that would be a spoiler!) On a related note, it was really satisfying to notice the transition from Shiori getting life advice about "[finding] the light that makes [her] lantern shine", to advice about "[being] the light that makes someone's lantern shine". It nicely shows what stage she's progressed to in her development, and generally I just enjoy phrases that echo each other within a story.
"Learn from my mistakes…and learn from my joys. Surround yourself with those who'll love you always, through your mistakes and your faults. Make a family that will find you more beautiful every day, even when your hair is white with age. Be the light that makes someone's lantern shine."
Many of the side characters like Kiki, Takkan and Megari were so lovable as well. There's another character too but as it'd be a spoiler, suffice to say that I really appreciated Lim's character work in this, at least with major characters. I was literally sobbing!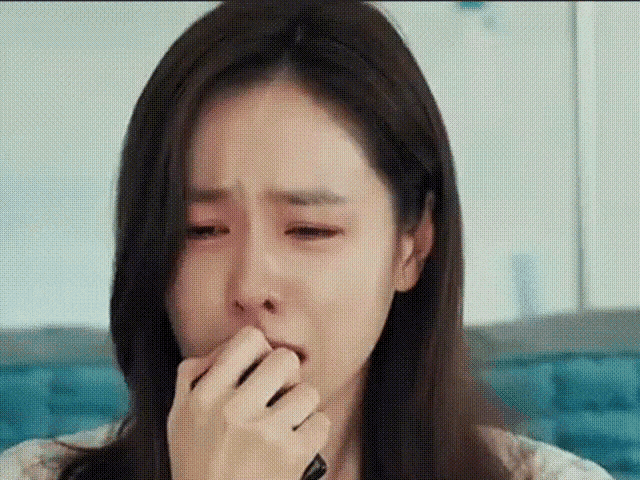 Oh, the pain… [ID: gif of a young Korean woman, Se-ri in the Kdrama 'Crash Landing on You', crying]
That being said, while the antagonists really surprised me, I did find them slightly two-dimensional and while a couple of them felt genuinely frightening, another seemed almost a caricature villain.
The heart-melting romantic slow-burn here was also my FAVOURITE buildup to realising the love interest's 'beauty' and oh my goodness. Newest OTP.
"I would not have you be alone…not in your joys or your sorrows. I would wish your strand knotted to mine, always."
…and I'm right back in my feels again. I genuinely adored the romantic aspects; it's important though not overpowering and surprised me with how realistic it was. (Get to the end and you'll see what I mean!)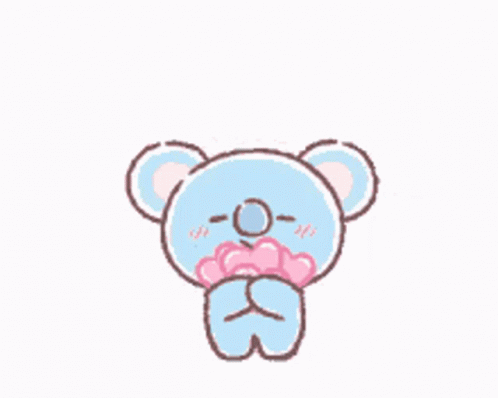 I love them I love them I love them! [ID: gif of a cartoon blue koala, BT21's KOYA character, throwing out pink hearts]
In my opinion, one of Lim's biggest strengths is how she writes family bonds – they tugged at my heart in her 'The Blood of Stars' duology and just the same here. I loved the sibling dynamics between Shiori and her brothers, between Takkan and his little sister Megari, and of course Shiori's friendship with her animal companion Kiki. (Are any of you always absolutely weak for a good animal companion character?)
I noticed a significant improvement in action scenes since Lim's 'The Blood of Stars' duology – at least for me – as they were clear, impactful and dynamic without confusing me. Of course Shiori herself can get confused in the midst of a melee, but I shouldn't need to reread the same passage six times, and I was very glad not to here! One thing that did confuse me, however, was how Shiori's curse was broken. I muddled out a theory with one of my buddy read partners but I'm not sure… While reading I just gave up trying to deduce it and ploughed on!
The ending was excellent and leads very well into Book 2, and I think the conclusion (intermission?) hits harder if you've read 'The Blood of Stars' duology first. In Book 2 I predict that we'll see a lot more of a potential competitor in the romance department – I'm usually wary of love triangles, but here I'm quite intrigued, probably because I'm actually quite interested in learning more about this character. I'm so excited for the sequel and can't wait for the undoubtedly gorgeous cover to be revealed!
Thank you to NetGalley and Hodder & Stoughton for an eARC for an honest review.
Thanks for reading! Have you read 'Six Crimson Cranes' or any of Lim's other books before, or are they on your TBR? Are you a fan of retellings? Second-chance romance? Let me know any thoughts below!