He should be the Iron King, and I should be the Iron Queen.
Yet Iron Demon and Iron Widow is all they'll let us be.
This will not do. I will not let this power go.
Rating:
4.75/5 paper planes
What's This Book About?
Genre: YA (I'd say upper range) sci-fi fantasy; mecha; Chinese historical retelling
Publication: 7 Oct 2021 (UK)
Pages: 394 (hardback)
Synopsis: The boys of Huaxia dream of pairing up with girls to pilot Chrysalises, giant transforming robots that can battle the mecha aliens that lurk beyond the Great Wall. It doesn't matter that the girls often die from the mental strain.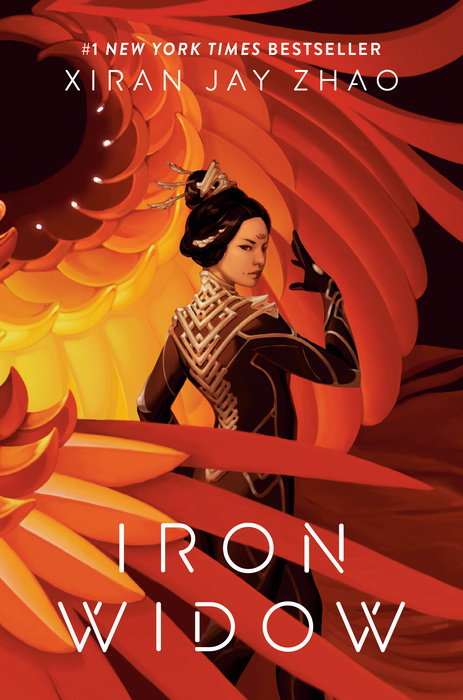 When 18-year-old Zetian offers herself up as a concubine-pilot, it's to assassinate the ace male pilot responsible for her sister's death. But she gets her vengeance in a way nobody expected -she kills him through the psychic link between pilots and emerges from the cockpit unscathed. She is labeled an Iron Widow, a much-feared and much-silenced kind of female pilot who can sacrifice boys to power up Chrysalises instead.​
To tame her unnerving yet invaluable mental strength, she is paired up with Li Shimin, the strongest and most controversial male pilot in Huaxia​. But now that Zetian has had a taste of power, she will not cower so easily. She will miss no opportunity to leverage their combined might and infamy to survive attempt after attempt on her life, until she can figure out exactly why the pilot system works in its misogynist way – and stop more girls from being sacrificed.
Content warnings (highlight to see): abuse (physical and emotional); alcohol addiction and withdrawal; grief; injury, blood/gore, violence, murder and death; loss of a loved one; misogyny; reference to rape; sex/sexual references; suicidal ideation; torture; toxic family relationships
Purchase 'Iron Widow' here through my Bookshop.org storefront! (This is my affiliate link, so if you order through this you'll be supporting me, my blog – and indie bookshops! – at no extra cost to you.)
What I Thought:
WHAT. A. BOOK. HANGOVER. 'Iron Widow' has redefined what this term means for me. It's been…what – eight months since I finished this? (Yes I know, my review is very belated, I'm sorry.) And still, like the wind, I feel the echoes of 'Iron Widow' whistling around my head. I need the sequel!!
The twists in this one were absolutely shocking and I was constantly surprised. Let's not even go into the last 20%; I don't think I've recovered yet. (Side-note: I think it's great that there were content warnings included at the beginning.) You get this building sense that something is deeply, deeply wrong – akin to the same horror I felt when reading 'Ace of Spades' (which is a huge compliment) – and I was so terrified as we drew inexorably closer to the end. There is a particular brand of reader fear that stems from knowing in advance that there is a sequel – because who needs sequels if everything is peachy at the end?!? – and I was literally breathless from reading so fast. If a book can make me physically clap my hand over my mouth, this is a great sign.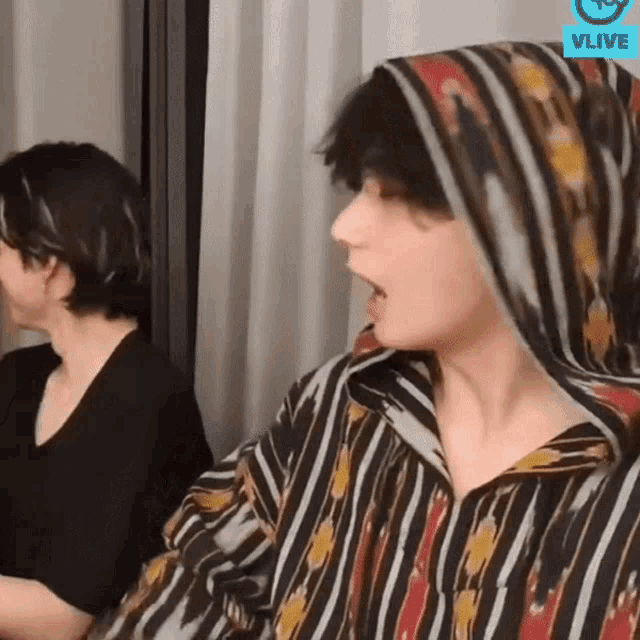 BTS' V, a young Korean man, with his hand over his mouth in shock.
The characters are so distinctive and vivid, and when I say they're antiheroes, I really do mean it… I haven't really read any characters like Zetian, Yizhi and Shimin before. I became so invested in their relationships and dynamics, and I'm particularly hoping to learn more about Yizhi's backstory. I think we've only been privy to a small part of him, but gosh! The part that pops out at the end!! I want to protect all of this murder triangle. Yes, I know that sounds weird.
There were slight tinges of the 'not-like-other-girls' trope but it decreased as we went along and also (if I recall correctly) plays into Zetian's development. I also hope to see more of the White Tiger pilots (Dugu Qieluo and her co-pilot Yang Jian). It did feel a little strange to have only one major female/feminine protagonist in such a 'feminist' book, but the secondary ones were still very interesting in the scenes that they had.
'Iron Widow' was also way funnier than I'd expected, though given the author talk (with Chloe Gong) that I went to, I'm also not surprised. By and large, the writing is really engaging, and while sometimes the dialogue could feel out of place, overall it was extremely bingeable with plenty of emotion. The pacing is very fast with a cool magic system, though the diagram being properly formatted in my Kindle eARC would have been really helpful. (I had to ask my buddy read partner to send me photos of their physical edition.) I would've loved a map as well, given how striking the world-building was!
Overall, this was such a punchy, gripping debut and I can't wait to read more from Zhao. I'm extremely excited for 'Heavenly Tyrant' and it's firmly on the very selective list of books I'll be pre-ordering next year.
(Buddy read with Vivian!)
Thank you to NetGalley and Rock the Boat for an eARC for an honest review.
Thank you so much for reading! It's been quite a while since my last post but this one is the first step in gradually catching up with my review backlog. If you're still following this blog, I'm so thankful you've stuck around! As always, let me know any thoughts down below.