"It's life, Wallace. Even when you're dead, it's still life. You exist. You're real. You're strong and brave, and I'm so happy to know you."
[All quotes are from the ARC, which may differ to the final version.]
Rating:
4.75/5 paper planes
What's This Book About?
Genre: Speculative fiction; contemporary fantasy; paranormal; LGBTQ+
Publication: 28 Oct 2021 (United Kingdom)
Pages: 373 (hardcover)
Synopsis: Welcome to Charon's Crossing.
The tea is hot, the scones are fresh, and the dead are just passing through.
When a reaper comes to collect Wallace from his own funeral, Wallace begins to suspect he might be dead.
And when Hugo, the owner of a peculiar tea shop, promises to help him cross over, Wallace decides he's definitely dead.
But even in death he's not ready to abandon the life he barely lived, so when Wallace is given one week to cross over, he sets about living a lifetime in seven days.
Hilarious, haunting, and kind, Under the Whispering Door is an uplifting story about a life spent at the office and a death spent building a home.
Content warnings (highlight to see): death and grief; illness; loss of a loved one; (past) loss of a pet; reference to suicide; sex/sexual references
Purchase 'Under the Whispering Door' here through my Bookshop.org storefront! (This is my affiliate link, so if you order through this you'll be supporting me, my blog – and indie bookshops! – at no extra cost to you.)
What I Thought:
'Under the Whispering Door' is one of those rare books that somehow evoke more emotion with each month that passes since I've read it. It was a bit of an emotional trip going through my saved highlights to select an opening quote for this review…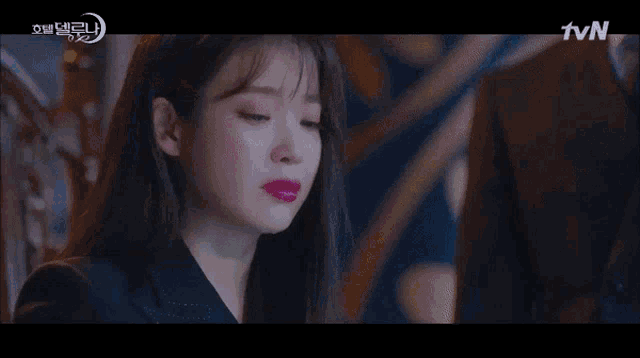 Korean woman, IU playing Man Wol in the Kdrama 'Hotel Del Luna', crying at her desk and putting her face on her hands
(I'll be using 'Hotel Del Luna' gifs for today's review – if you liked 'Hotel Del Luna' I think you might enjoy 'Under the Whispering Door', and vice versa!)
At first, I had a sinking feeling that I was going to be disappointed. Klune is pretty hyped, and I'd fallen in love with his book 'The Extraordinaries' (my review here!) near-instantly. While UtWD was amusing, I wasn't feeling much beyond positive-neutral.
And yet! Somehow, and I can't even pinpoint when exactly (that's how organic this was), I looked up partway through and realised that I adored these characters and that I had loved them for a while. Sneaky! This gif below reminds me of Mei and that utterly iconic scene (if you've read UTwD you'll know which one) that I still to this day cannot think about without laughing.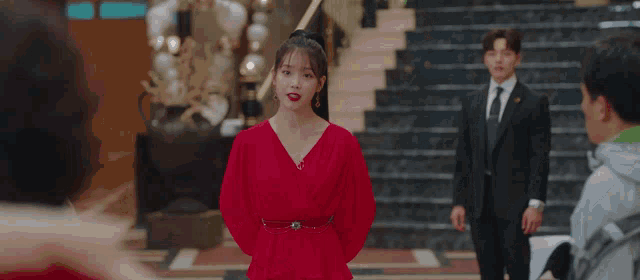 A young Korean woman, Man Wol from 'Hotel Del Luna' holding an axe and a knife
UtWD is, I suppose, more character-driven, but the plot twisted unexpectedly several times in ways hilarious, terrifying, infuriating and hopeful.I loved that there was a kind of mystery subplot, less a whodunnit and more an 'OMG there's a lot more going on here than we thought'.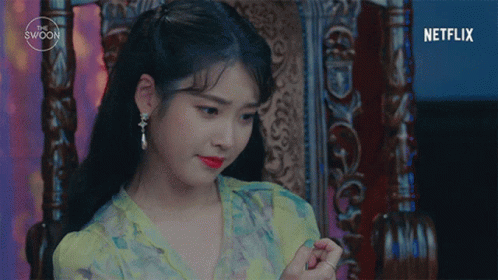 A young Korean woman, Man Wol from 'Hotel Del Luna', looking up and exclaiming in disbelief with the caption 'WHAT?!?!'
If you're a fan of found-family, dogs and/or slow-burn romance you'll probably enjoy UtWD a lot. Oh…now I want to cry again. Speaking of, keep tissues handy! I definitely sobbed a few times and I actually procrastinated reading the last 25% because I feared my heart was not up to the task. I really wasn't sure how the ending would go as each possibility I thought of seemed plausible plot- and theme-wise…and that was terrifying.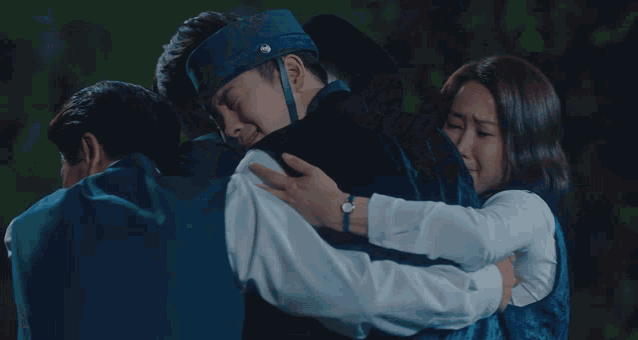 The main characters from 'Hotel Del Luna' in an emotional group embrace
I'm a fan of epilogues but the one in UtWD seemed a tad long to me (I think I had this issue with Chloe Gong's 'Our Violent Ends' too). Perhaps it's just me though! Sometimes I'd also find the dialogue came across a little overwrought or unnatural, but this was really very minor.
This book is one that slowly sank into my heart and left its mark. It's a thoroughly engaging read with a winning group of characters and so, so, SO many emotions. I don't know if I felt/feel particularly moved because I read this not too long after experiencing a loss, and I've finally gotten around to publishing my full review after experiencing a second one – but in any case, I'm very glad to have read this book!
Thank you to NetGalley and Tor Books for an eARC for an honest review.
Thank you so much for reading! Have you read 'Under the Whispering Door' or is it on your TBR? Have you read other books by Klune, and if so, which are your favourites? If you have any other book recommendations that deal with themes of grief, I'd be open to hearing them. As always, let me know any thoughts in the comments below!