If the garden above was a fairy tale, there was another story being told in this place, one where the children never came home, and smiling wizards drank a soup of bones.
Rating:
4.5/5 paper planes
What's This Book About?
Genre: (Upper) YA Fantasy; Magical Boarding School
Publication: 27 Sep 2022
Pages: 416 (hardcover)
Synopsis: (Mild spoilers for the first two books) The one thing you never talk about while you're in the Scholomance is what you'll do when you get out – not even the richest enclaver would tempt fate that way.
But that impossible dream has somehow come true for El and her classmates. And what's more, she didn't even have to become the monstrous dark witch she's prophesised to become to make it happen. Instead of killing enclavers, she saved them, and now the world is safe for all wizards. Peace and harmony have enveloped all the enclaves of the world.
Just kidding.
Instead, someone else has picked up the project of destroying enclaves in El's stead, and everyone she saved is at risk again with a full-scale enclave war on the horizon. And so, the first thing El needs to do after miraculously escaping the Scholomance, is to turn straight around and find a way back in.
Content warnings (highlight to see): blood, gore, violence, death including mercy killings; references to dead and murdered children; references to racism; sexual references and non-graphic sex scenes; swearing; torture (not POV); toxic parents
Purchase 'The Golden Enclaves' here through my Bookshop.org storefront! (This is my affiliate link, so if you order through this you'll be supporting me, my blog – and indie bookshops! – at no extra cost to you.)
What I Thought:
This is the sort of series conclusion that makes you want to reread the whole lot of them again. (I mean, I pretty much did, with very detailed recaps to prep for Book 3! Thanks to The Bibliofile for their invaluable resources!)
There are so many jaw-dropping revelations in TGE, not just about El (and Orion, and Liesel, and El and Orion's parents…), the massive modern enclaves, prophecies – even the entire foundation of how maleficaria come to be. Novik's lateral thinking abilities are astonishing – to be able to imagine such a complex yet believable magic system is awe-inspiring.

Taylor Swift with a mind-blown expression and hand gestures
This trilogy has always had strong themes problematising the inequitable power structures in the wizarding world that ring true for our real 'mundane' world too, and TGE continues this sharp-eyed appraisal. This time, I was particularly put in mind of toxic waste dumping and the unequal costs of climate change. In the book's launch party, Novik touched on the debts inherited by children who did not choose to make those harsh bargains and might not even be able to pay – or the foisting of said debts onto others. Out of sight, out of mind, right? Katherine Arden also made a very salient observation during her conversation with Novik about the literal dark underbelly of powerful wizarding institutions like enclaves…but you'll have to read TGE to find out what Arden was talking about!
The character arcs with El and (my beloved!! deserves the world!!) Orion continue with fairly life-changing developments, and I loved getting to know side characters like Liesel more. She was an unexpected new favourite! Go team! There was also more LGBTQ+ and specifically bi content that was a nice surprise! Due to sheer numbers, some side characters did unfortunately blend together and I couldn't always remember the character relationships. However, it wasn't a massive issue, and actually makes me want to re-read the books again! At times, El did seem over-powered, but I'd remember why quite quickly, and especially in context, El simply wouldn't waste time being falsely, politely humble to protect enclaver feelings.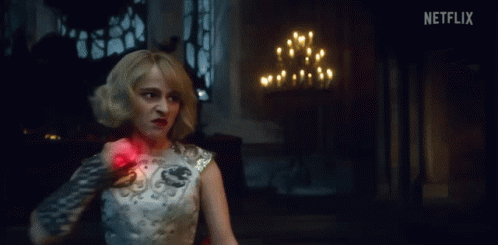 A blonde girl effortlessly shoots a wave of reddish magic at her opponents from her finger
The main thing holding me back from giving five stars is a few too many overly convoluted passages that confused me no end. (In fairness though, there was at least one that made more sense after a later, foundation-flipping plot twist.) These drawn out and borderline incomprehensible internal musings have been an issue for me throughout the series, so perhaps it's simply a side-effect of the stream-of-consciousness narration style?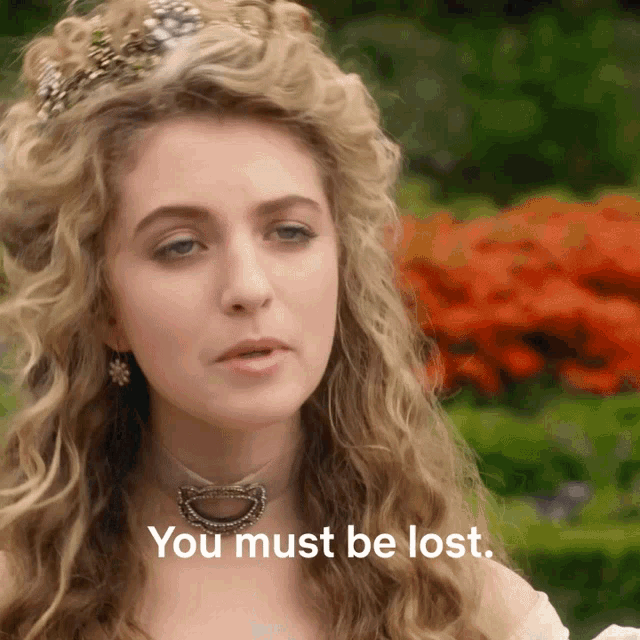 A white blonde girl snarkily states, "You must be lost" to a Black girl who replies, "That is an understatement"
The ending though, was truly a feat. I loved that it isn't a tidy bow of a permanent solution, because that would be unrealistic…and also leaves an opening for more stories, which would definitely go straight onto my TBR!
This fascinating trilogy was my first experience of Novik's writing, and I'm certainly going to read her other work – I have 'Spinning Silver' waiting on my shelf! It was such a privilege to be able to witness some of Novik's creative process during the launch parties that I was lucky enough to attend, and it's definitely motivated me with my own writing! I also heard tell that there may be a short story releasing in the not-too-distant future starring one of the protagonists – I can't wait! I'm not ready to leave this world and cast of characters behind…
Thank you to Del Rey who provided a copy for my honest review.
Thanks for reading! Have you read 'The Scholomance' books or any others by Naomi Novik? Let me know any thoughts below!
In November, inspired by NaNoWriMo, I'm going to commit to an hour of review writing a day. I'm excited to see how much progress I'll make with them!