#5OnMyTBR is a bookish meme hosted by E. @ Local Bee Hunter's Nook! You can read the announcement post here and see the list of prompts here!) It occurs every Monday when we post about five books on our TBR.
This week: Mystery books I want to read!
I absolutely love police procedurals/crime dramas on TV, so I honestly don't know why I've not read that many books in the same vein. Especially given that I've actually gone to university to study forensic anthropology, so it's not like I'm only interested in the drama of it. This is a mystery in itself.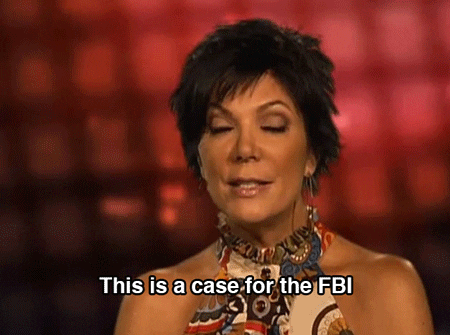 Anyway, let's just move on to the books, shall we?
'A Good Girl's Guide to Murder' by Holly Jackson
The case is closed. Five years ago, schoolgirl Andie Bell was murdered by Sal Singh. The police know he did it. Everyone in town knows he did it.
But having grown up in the same small town that was consumed by the murder, Pippa Fitz-Amobi isn't so sure. When she chooses the case as the topic for her final year project, she starts to uncover secrets that someone in town desperately wants to stay hidden. And if the real killer is still out there, how far will they go to keep Pip from the truth?
I've heard this is juicy, full of twists and is told in epistolary format, which is a style I usually LOVE. (I had to google the definition of epistolary for that 😂 I used to think it was only letters that counted…)
'Mexican Gothic' by Silvia Moreno-Garcia
After receiving a frantic letter from her newlywed cousin, Noemí heads to High Place, a distant house in the Mexican countryside. Noemí is a glamorous debutante, but also tough, smart and unafraid, even when the house begins to invade Noemi's dreams with visions of blood.
The High Place family's former wealth and faded mining empire kept them from prying eyes, but as Noemí digs deeper she unearths stories of violence and madness. And Noemí, mesmerized by the terrifying yet seductive world of High Place, may never be able to leave this enigmatic house behind.
I was on the fence about this one initially as horror is my Achilles heel… Once I found out that it's not so much straight (hah) horror but more a thriller/horror blend, into the TBR it went 😂
(Actually a thriller/horror blend is starting to sound even more terrifying than regular horror but let's not dwell too much on that now…)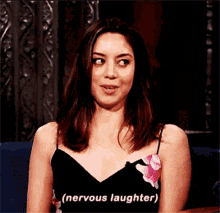 'Murder Most Unladylike' (Murder Most Unladylike Mysteries, #1) by Robin Stevens
1934. When Daisy Wells and Hazel Wong set up a secret detective agency at Deepdean School for Girls, they struggle to find a truly exciting mystery to investigate.
But then Hazel discovers the body of the Science Mistress, Miss Bell – and when she and Daisy return five minutes later, the body has disappeared. Now the girls have to solve a murder, and prove a murder has happened in the first place before the killer strikes again (and before the police can get there first, naturally).
But will they succeed?
And can their friendship stand the test?
I've wanted to read this series for a while. I'm also particularly interested because Hazel is from Hong Kong (like me!) and it was a nice surprise to see an Asian girl star in a middle-grade, historical fiction murder mystery novel.
'The Stone Circle' (Ruth Galloway, #11) by Elly Griffiths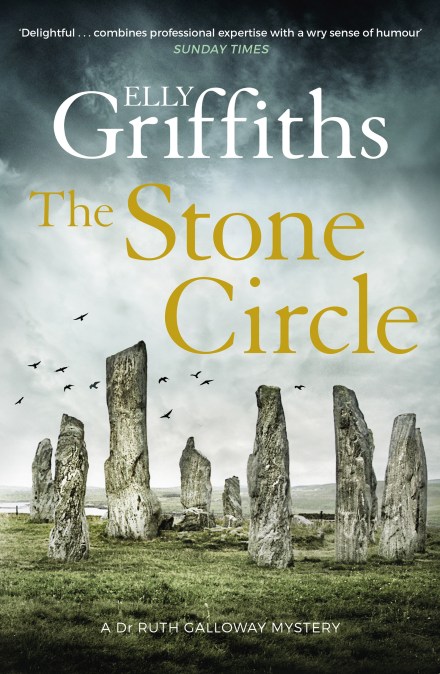 DCI Nelson has been receiving letters telling him to 'go to the stone circle and rescue the innocent who is buried there'. While anonymous, they read like the letters that first drew him into the case of The Crossing Places, and to Ruth. But the author of those letters is dead…
Meanwhile, Ruth is digging another henge, known by the archaeologists as the stone circle. Then bones are found on the site, and identified as those of Margaret Lacey, a girl who disappeared thirty years ago.
As the case progresses, more and more of it begins to hark back to The Crossing Places, and to Scarlett Henderson, the girl Nelson couldn't save. The past is reaching out for Ruth and Nelson, and its grip is deadly.
I actually haven't read books 2-10 of this series yet but I've read the first ('The Crossing Places') so I'd like to see how 'The Stone Circle' fits in with it! I might get spoiled for the books in between, but what's life without a little risk?
'Rosebush' by Michele Jaffe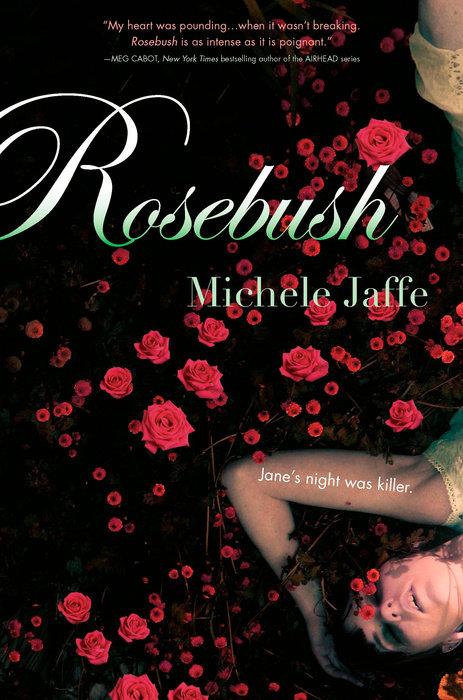 Instead of celebrating Memorial Day weekend, Jane is in the hospital trying to piece together what happened last night. One minute she was at a party, the next, she was lying near-dead in a rosebush after a hit-and-run. Everyone believes it was an accident, despite the phone threats Jane swears were real. But the truth is a thorny thing.
As Jane's boyfriend, friends, and admirers come to visit, more memories surface. Not just from the party, but from deeper in her past…including the night her best friend Bonnie died.
With nearly everyone in her life a suspect, Jane must unravel the mystery before her killer attacks again.
I feel like this book has been on my TBR for years! Apparently this is one of those premises where the protagonist's prior nasty behaviour comes around to bite her and she strives to change her ways before it's too late, which for some reason always intrigues me 😂🤷🏻‍♀️
Thanks for reading! Have you read any of these books, and were they any good? Let me know below, and link me your #5OnMyTBR post if you made one!