TTT was created by The Broke and Bookish and moved to That Artsy Reader Girl (click here for upcoming TTT topics!).
Today I'm sharing some bookish happenings – iconic scenes, real-life conventions, major fictional events – that I'd love to go to!
Starting off in the real world, though we'll soon take off into the realm of the fanciful!
YALC (Young Adult Literature Convention)
I wanted to go in 2018 but didn't manage it. Hopefully I'll go next year! It looks like such a fun and colourful way to celebrate YA literature – plus I haven't been to a book fair in almost half a decade!
The Gathering (from the 'Warriors' series by Erin Hunter)
'Warriors' is one of my favourite series, and as a kid the idea of being a warrior cat, threading among dozens of cats in a Gathering, looking up at my Clan leader atop the Great Rock glowing in the light of the full moon (I never entertained notions of being the Clan leader, sounded stressful 😂)…what a thrill. I used to want to be a cat so badly! (Kind of still do…)
San Diego Comic-Con International
Another wishlisted convention! I know I'd want to go to EVERYTHING. Not just the authors, the comics, artists, TV/film panels, EVERYTHING. Including all the stuff I don't even know about. I'd probably need a time machine to manage to get to everything.
The Lockhart signing event at Flourish & Blotts ('Harry Potter and the Chamber of Secrets')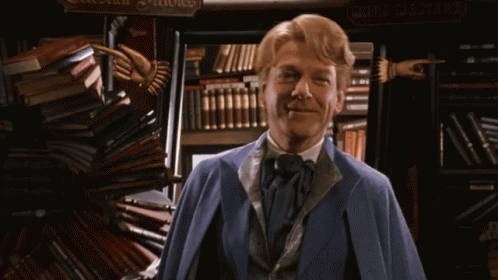 That entire bookshop scene (whether it's the book or movie version) was so full of #drama, ridiculous antics and shady happenings that I'd love to be there on the sidelines just spectating like: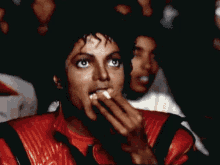 Also because I just generally would like to go to Flourish & Blotts, whether or not an epic Weasley-Malfoy smackdown is happening.
The premiere of the 'Chaos Walking' movie (based on the trilogy by Patrick Ness)
'Chaos Walking' is one of my favourite book series and I love Ness, I love Tom Holland and Daisy Ridley (who are playing the lead roles), and so going to the premiere would be SO cool.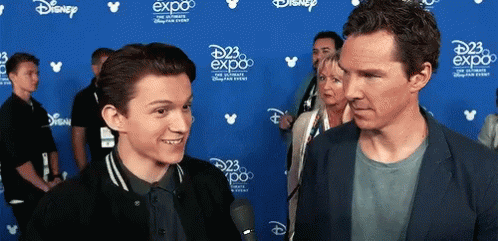 Warcross Championships (from 'Warcross' by Marie Lu)
The game seems incredibly fun and I'm sure the atmosphere would be amazing. A roaring stadium full of fans immersed into the game world! Or even just linking up to it from home!
Edinburgh International Book Festival
I really want to visit Edinburgh again and I heard this Festival brings together over 1000 writers! And the last time I was in an Edinburgh summer it was so lovely.
My own book launch party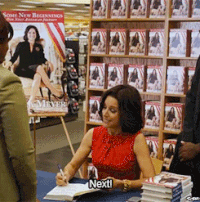 Who knows if it'll ever happen, but maybe one day!
(She types while studiously ignoring her WIPs…)
Noirwich Crime Writing Festival
I missed the last one, but it looks so interesting – I haven't actually read that much crime fiction (funny because I study forensic anthropology and archaeology) but I'm sure I'll find gems from this festival!
The graduation of the Raven Boys (from 'The Raven Cycle' by Maggie Stiefvater)
I've only just finished 'Blue Lily, Lily Blue' so I don't know if they actually will graduate, but god I want to see it! Especially for my boy Adam, working so hard both to afford Aglionby schooling and to perform well in class. I won't accept anything other than a happy ending for this kid.
There we have it! 10 bookish events I'd love to go to. Would you want to go to any of them too? Thanks for reading and let me know any thoughts below!