"I need my own origin story," Nick announced grandly. "I'm going to become an Extraordinary."
"Nicky, no."
"Nicky, yes!"
Rating:
4.5/5 paper planes
What's This Book About?
Genre: YA fantasy (superheroes); LGBTQ+; coming-of-age
Publication: 16th July 2020
Synopsis: Some people are extraordinary. Some are just extra.
In Nova City, there are 'Extraordinaries', capable of impossible feats. Shadow Star protects the city and manipulates darkness, and fire-wielding Pyro Storm is determined to bring the city to its knees.
And then there's Nick. Being the most popular fanfic writer in the Extraordinaries fandom is a superpower, right? Instead of crime, Nick contends with a new school year, a father who doesn't trust him, and his best friend Seth, who may or may not be the love of Nick's short, uneventful life. It should be enough.
But after a chance encounter with Shadow Star, Nova City's mightiest hero (and Nick's biggest crush), Nick sets out to make himself extraordinary. And he'll do it with or without Seth's reluctant help…
Content warnings: Loss of a loved one, hospitalisation, some swearing and sexual references, mild violence, panic attacks
What I Thought:
'The Extraordinaries' is the definition of a good time. It's absolutely hilarious – properly tear-inducing cackling!
If I wasn't doing this: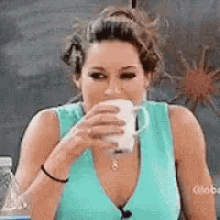 …I was doing this: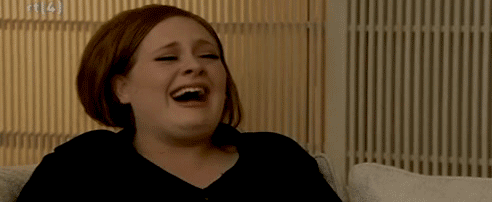 …Or this!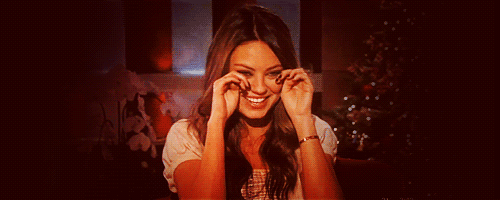 As funny as this book is, it's still grounded in some serious depth of love and emotion. I cried both tears of laughter and some happy/sad tears that caught me by surprise. Given the way it started (giggling from the get-go), I wasn't expecting to well up at all. The second half sobers up a little, though of course it's still funny, in tandem with the stakes being raised.
Part of this emotional reaction was undoubtedly due to the wonderful relationship our protagonist Nick has with his dad. I was SO glad that we didn't have the absent/bad parent trope here! I adored reading their scenes and the way they snark back-and-forth, but in a way that's clear that they love each other to death and wish the other would never change.
Nick barely stopped himself from throwing his fork at Dad's head. "Why are you like this?"
Dad grinned at him. "Because your adolescent angst brings me joy as a parent."
"Dad!"
Nick's dad is himself also a really distinct character (he cracks me up so much!) and not only defined by his relationship to Nick.
Speaking of relationships, I rate this bookish squad a 10 out of 10. Nick, Seth, Gibby and Jazz have such an excellent dynamic, both group-wise and individually, and their dialogue is tip-top. (They're all queer too!)
Jazz sighed. "You can lead a blind man to water, but you can't make him fish."
"That's not even remotely how the saying goes," Gibby told her.
I keep saying it, but this book was So. Funny. And a lot of it was down to them!
I can't mention comedy and not talk about our boy Nick! He's one of the most vivid, colourful and passionate protagonists I've read and I honestly love him so much. I thought my throat was bleeding and/or I would die laughing at the way he approaches (or should we say, react to) different situations. I also love Nick because he's so much like me. Time after time, I'd snort and read out a relatable quote to my sister, who'd then laugh and look meaningfully at me: "Who does THAT sound like?" The way Nick screams when he's startled, how dramatic he is, the way he's planned out his reactions to fanciful situations of conflict that will likely never happen. (Oh, wait…plot twists are calling!) Nick's consuming, burning passion for his superheroes, and his labyrinthine mind criss-crossed with high-speed train tracks of thought leading to ideas that in hindsight are like:

Why, brain, why?
Nick also has ADHD, which Klune has too, and one of the reasons why he created this character and story in the first place.
Some people were born to be an Extraordinary. Nick was born to have a million thoughts in the space of a minute that often led to splitting headaches.
I can't tell you how many times I've googled ADHD symptoms during this lockdown period, and numerous stressful searches later, I STILL don't know. But what I do know is that somehow I felt seen in Nick, and in this book, and maybe that's enough for now.
This book was also hilariously self-aware of the ridiculous clichés in superhero stories and and bad and/or self-insert fanfic. The way that run-of-the-comic-book-mill tropes were sliced and diced by Nick's mile-a-minute analysis was excellent (and funny! I'm sorry! I can't stop mentioning the humour!).
"First, you steal my fanfiction, and now you're trying to be like every comic book baddie ever written? And don't even get me started how you're essentially ripping off Spider-Man by being a discount Harry Osborne. What the hell. Have some self-respect."
Plot-wise, I'd semi-guessed the twist, what with the giant bread loaves (as opposed to crumbs) scattered around, but there were still plenty of surprises. Objectively, perhaps not much 'plot' happened in the first half, but I barely noticed, given how entertaining the characters were. Nick's obliviousness is very in-character, though sometimes I did want to scream! Especially regarding his best friend Seth – god, how many times do I have to hear Nick wax on about Seth before he REALISES?! The book does make a point out of how obvious things are, so it seems self-aware on that front too.
Two other things I liked: how accepting this alternate universe is towards LGBTQ+ folk and the blossoming friends-to-lovers arc (only my second favourite romance trope!). It seems in this escape into a homophobia-free world, systemic police brutality also doesn't exist. (Nick's dad is a police officer, and several officers and the Chief of Police play supporting roles.) It's not really relevant to this book, but given the current climate, police brutality is always at the back of my mind – not least because of the violence perpetrated by police in my hometown of Hong Kong. This book provides some escapism from that, I suppose.
This book ends on somewhat of a cliffhanger – I went straight to Goodreads to check that this was indeed Book 1 of a series and I'm raring for the sequel! I knew something bigger was afoot. Hyped doesn't begin to cover it!
Thank you to Pride Book Tours and Hodder & Stoughton for an ARC in exchange for an honest review.
Thanks for reading! Have you read 'The Extraordinaries' or is it on your TBR? Let me know any thoughts below…