TTT was created by The Broke and Bookish and moved to That Artsy Reader Girl (click here for upcoming TTT topics!).
Buckle up your space train seatbelts folks, because today I'm going to talk about why I love the 'Railhead' books by Philip Reeve!
What's This Book About?
Genre: Sci-fi
The Great Network: the place of the thousand gates, where sentient trains cross the galaxy in a heartbeat.

Zen Starling is merely a petty thief, but when a mysterious stranger sends Zen on a mission to infiltrate the Emperor's train, he jumps at the chance to traverse the Great Network, to cross the galaxy in a heartbeat, to meet interesting people – and to steal their stuff.
But the Great Network is a dangerous place, and Zen has no idea where his journey will take him.
1. Casual Diversity
It was the first mainstream YA book I'd read in a long time where the majority of the population were POC characters (kinda representative of real life, actually) and the 'mysterious stranger' Raven is actually noted as being white (i.e. unusual). Plus there was casual LGBTQ+ rep as well, including a non-binary coded android! Always nice to escape to a world where such a variety of people are fully accepted. (Though to be fair, this is the future…)
2. Premise
I don't want to spoil too much about how ingenious the premise is because I want you to experience it fully first-hand! Just know that I thought it was clever, refreshing, and utterly believable.
3. World-building
Or should I say worlds-building? Throughout the trilogy we visit a range of different planets (and moons) full of technical wonders and uncharted possibilities. Reeve has also built up an entire history, stemming from the 21st century all the way to the next millennium. The glossary at the back was full of fascinating fictional trivia too!
4. Skill of exposition
Even though the world-building was so intricate, Reeve never over-burdens the reader with obscure details or info-dumps. Everything was gradually revealed seamlessly with the narrative. I didn't even need the glossary (though I certainly enjoyed it).
5. The sentient trains' personalities
If you can make me literally sob about a bunch of trains, then you can get a gold medal for stellar (hah) character work. The trains we meet throughout the series were all so unique! (The human characters were also excellent – Reeve juggles multiple POVs with ease and the antagonist is pretty complex – I still don't know if I hate them or not.)
6. The adorably soft romance
I'm not going to spoil anything but this was me (multiple times):
The love story (stories?) were very well-developed and worked with the plot rather than taking it over. (Thank god.)
7. The emotional range
How did I go from (see gif above) to this:
To this: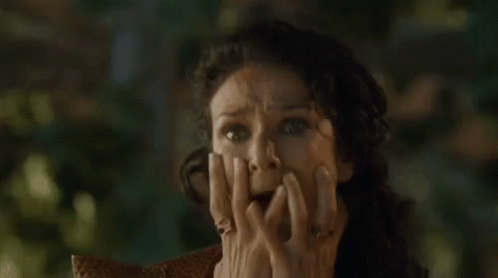 And this: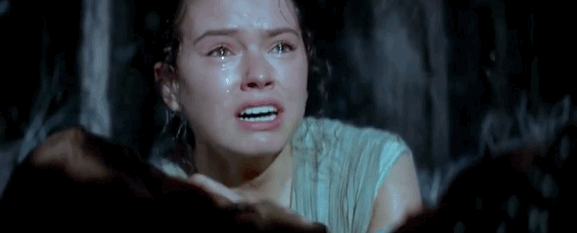 In the space of a couple of paragraphs?
There were also laughs, rage, terror and child-like wonder – name an emotion, I probably felt it!
8. Plot twists
I think my gifs above attest to how quickly the plot can turn in this series…
9. Author seems like a lovely person!
I went to a talk by Philip Reeve in 2018 and he was even cooler off the page! He seems like a really down-to-earth fellow with a great sense of humour. When the host asked Reeve why he decided to have walking cities in his other series 'Mortal Engines', he didn't try and make up a post-hoc explanation with some deep symbolic meaning – he just shrugged and said that he thought it'd be funny. Refreshingly honest!
He's also a wicked talented illustrator – he just went and doodled that airship right in front of me like it was no big deal!
10. It's severely underrated, so my love is made all the fiercer.
I ascend to the next plane of existence every time I see someone else rave about this book on #bookstagram. Of course I'd love 'Railhead' whether or not it had a huge following, but I think there's an added layer of protectiveness and aggressive hyping to my adoration because it's less well-known.

Thanks for reading! Have you read 'Railhead' or any of Reeve's other books? (I seriously recommend his novel 'Here Lies Arthur'.) Does this sound like something you'd enjoy? Let me know below!