Ronan Lynch lived with every sort of secret.
Rating:
4.5/5 paper planes
What's This Book About?
Genre: YA paranormal fantasy
Publication: 2013
Pages: 439 (hardcover)
Synopsis (from Goodreads):
Now that the ley lines around Cabeswater have been woken, nothing for Ronan, Gansey, Blue, and Adam will be the same.
Ronan, for one, is falling more and more deeply into his dreams, and his dreams are intruding more and more into waking life.
Meanwhile, some very sinister people are looking for some of the same pieces of the Cabeswater puzzle that Gansey is after…
What I Thought:
Okay. It's official. I'm in love with Ronan Lynch.
It's fitting to start this review with what (or who) I found to be the standout strength of 'The Dream Thieves'. Ronan.
He was brother to a liar and brother to an angel, son of a dream and son of a dreamer.
Ronan's biting wit had previously cracked me up in his secondary role in 'The Raven Boys', but his POV chapters in this book and the insights of his friends into his deeper character really sealed the deal. Stiefvater shows us all the facets of Ronan's personality. He feels as real as anything that Ronan can retrieve from a dream, and therefore it's nigh on impossible not to care about him.
Ronan Lynch, keeper of secrets, fighter of men, devil of a boy…could take objects out of his dreams.
I gingerly edged around the wicked thorns guarding Ronan's vulnerabilities, ached for his broken heart, groaned over his impulsive mistakes and melted over his unexpectedly soft, animal-loving side. In other words…became trash for Ronan, basically.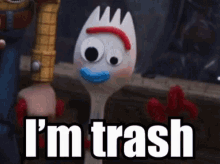 He's just utterly magnetic, somewhat terrifying and completely absorbing.
[T]here was a carefully cultivated sense of danger to this Lynch brother. This was not a rattlesnake hidden in the grass, but a deadly coral snake striped with warning colours. Everything about him was a warning: if this snake bit you, you had no one to blame but yourself.
Ah, that sense of finality when you step off the precipice and fall in love with a fictional character. I absolutely understand why Joseph Kavinsky was so obsessed with Ronan! (Actually, I also finally understand the appeal of those dark, brooding characters! Or this one, at least.) Speaking of Kavinsky, this book was peak subtle gay. So many instances of subtext or possible (probable) double meaning!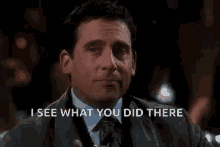 Of course, I would be remiss to neglect how compelling the other characters are! While Ronan's arc was central to this book, so was that of one Adam Parrish. Despite liking Adam less in this book – mainly because his pride is so frustrating – his development remains integral to the story and I sense his arc has only just begun. The tense, chafing dynamic between Adam and Gansey was well-done, and the inevitable boiling over was intense second-hand devastation. Blue and Gansey individually undergo less growth, but their dynamic together has certainly changed. On the topic of Gansey, I'm enormously interested in how Ronan and Gansey first became friends! I'd love to know more about Noah too – I feel like he was sidelined for most of this novel (though it was plot-related) and I'm really hoping we'll get a POV from him in the next two books. Ronan's little brother Matthew also deserves a shoutout!
Matthew failed at many more things than either of his older brothers, but unlike Declan or Ronan, he always tried his hardest.
Ronan had dreamt one thousand nightmares about something happening to him.
Complete angel, I would die for him 10/10. This basically encapsulates how I felt during the scene introducing Baby Lynch:

MUST BE PROTECTED!
The reading experience was rather dream-like…in that it's surreal, vaguely disjointed and slightly confusing throughout, yet somehow ends up making sense at the end. There is such a thing as too many comparative sentences, by the end of which your reader has totally forgotten what you're talking about in the first place and has to re-read the past couple of paragraphs. I don't have time for that! I love Stiefvater's writing style. I love metaphor, I love a twist of meaning. However, some of them just didn't make sense, despite being aesthetically very pretty word combinations. For example, what on earth is a 'warring star'? It felt a little like bottles purporting themselves to be poetry but tasted to me like a randomly shaken cocktail of words that ace the looks test but mean nothing at all.
That being said, there were still plenty of alarming and deftly executed plot twists and revelation bombs, not least that cliffhanger ending! I'm absolutely desperate to read 'Blue Lily, Lily Blue' and so pleased that I've figured out the Libby app. I previously was unable to play audiobooks from my library in-browser due to my Mac OS being too advanced, but thank goodness Libby audiobooks work!
Thanks for reading! What did you think? Have you read 'The Raven Cycle' or is it on your TBR? Let me know below!