Will I ever tire of making BTS-related bookish things?!?
NO!!
To celebrate 1 year with Agust D's 'D-2' mixtape I thought I'd come up with a little book tag for it!
(All lyrics quoted are sourced from Doolset's translations unless otherwise specified.)
Rules:
Thank whoever tagged you and link back to their post.
Link to the original tag's creator: Sabrina @ Notes From a Paper Plane Nomad (please credit if using these graphics!)
Pick a book that fits each prompt.
Tag your friends or leave it open-ended!
Copy-paste these rules and list of prompts in your tag post (it should automatically pingback to the original so your post can be added to a masterlist!)
"I wrote Verse 1 f***ing fast,
But can't make Verse 2 no matter how hard I rack my brain"
The prompt was inspired by those above lyrics from 'Moonlight'!

'Clockwork Angel' ('The Infernal Devices', #1) by Cassandra Clare
I'm using this as a stand-in for the entire Shadowhunters body of work beyond the original series (and I laugh because I used to think the original series was just the first three 'City of [insert angelic/death-related/dramatic noun here]' books).
I actually really do want to read 'The Infernal Devices' trilogy and 'The Dark Artifices' series – and is there another one? I feel like there's another one (or two, or three). I can't even keep track of the endless new releases, which is why it's so daunting to carry on with this series, especially given that I've forgotten a lot of the original series…
"Hit this town then cut and run in a jet
This country's too small to hold me in yet" (lyrics from MV)
This prompt is inspired by how 'Daechwita' effortlessly blends traditional Korean music with hard-hitting hip hop. (This is one of my favourite songs hahah, I could listen to it forever!!)
'Muse of Nightmares' ('Strange the Dreamer', #2) by Laini Taylor
I'd thought this duology was purely high-fantasy from 'Strange the Dreamer', but this just took off into sci-fi territory while still retaining the very magical, dreamy fantasy atmosphere – I don't know how it worked so well but I loved it!
I'm also including a bunch of 'Daechwita' gifs because it's one of my favourite MVs ever.
"What do you think, what do you think
Whatever you think, I'm sorry but I don't f***ing care at all"
'Six of Crows' duology by Leigh Bardugo
Pretty much all of the main characters are so badass. This part of 'What do you think?' reminds me of Kaz in particular:
"The ten zeros in my bank account, it's the money I loaned with my youth as collateral"
"We're given multiple choices
And our taste is controlled by the capital"
'The Kingdom' by Jess Rothenberg
I've heard this is like a sinister Disneyland of the future where there are seven half-human, half-android Princesses programmed to make dreams come true, no matter the cost to themselves. I'm so intrigued and also a little scared.
"I grow older
And become to know the world
And yet, would it have been better to not know the world?"
'The Mismatch' by Sara Jafari
It's about a British-Iranian Muslim girl, Soraya, who's just graduated from university and looking to get a little more life experience. 'The Mismatch' also has a POV from Soraya's mother, and I'm really intrigued because I haven't read that many intergenerational stories before!
"Whether it would become a blazing sun
Or the ashes left behind after being burnt —
Always, the choice and decision is yours to make"
'Burn' by Patrick Ness
This book went to such unexpected places and I loved the take it had on dragons. (My review here!)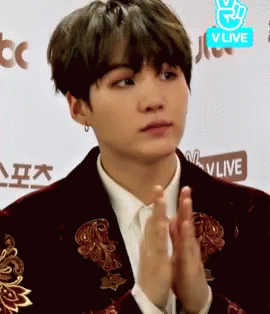 "Your being ordinary is rather my being special
Your being special is rather my being ordinary"
'The Hazel Wood' by Melissa Albert
I really enjoyed 'The Hazel Wood', so I was quite surprised to look on Goodreads after finishing it and finding that most people seemed to hate it! To each their own. I've yet to read the sequel ('The Night Country') but I hope I'll like it too!
"I thought I'd party every day when I become a superstar
But the ideal is slapping the reality in the back of its head"
'White as Milk, Red as Blood: The Forgotten Fairy Tales of Franz Xaver von Schönwerth' translated by Shelley Tanaka and illustrated by Willow Dawson
I was so excited for this…I love fairytales and especially illustrated ones, but I just felt a bit confused and ambivalent towards this collection. (Physically it's beautiful though!) Entertainment-wise it let me down, but from an academic/research standpoint this is a valuable resource. (My review here!)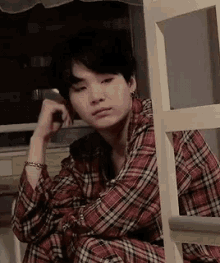 "Set me free, I'm floating freely in the void"
'I Was Born For This' by Alice Oseman
This pick is not so much because of the book itself, but because I binged this at a time when I was incredibly busy, and my laptop broke so I couldn't write a review, and I didn't even have a reading journal back then so have zero notes.
I have few specific recollections about IWBFT, just a lingering impression as though I had an intense, orange-tinged fever dream.
"Still, as ever,
I miss you, and I miss you
Still, as ever,
The memories of us together circle around me
…
Dear my friend, how are you doing"
'Dread Nation' by Justina Ireland
I really liked how each chapter of 'Dread Nation' started with an excerpt of letters from the protagonist Jane to her mother (and in Part Two, these letter excerpts add so much more to the story and building tension!). I wonder if the sequel 'Deathless Divide' has them too? I hope so! I need to read it soon.
BONUS prompt!
'Court of Lions' ('Mirage', #2) by Somaiya Daud
I thought 'Mirage' (book 1) was good but a bit slow, whereas 'Court of Lions' was so compelling and I felt a lot more invested in the characters. (My review here!) I don't know why 'Court of Lions' hasn't had nearly as much buzz as 'Mirage' received, though.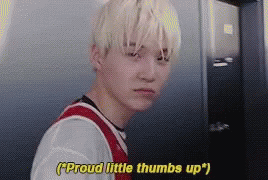 Here's a list of text-only prompts:
Moonlight: easy to get into but hard to finish
Daechwita: genre-bending
What do you think?: badass characters
Strange: dystopian
28: coming of age
Burn It: fire in the cover/title
People: book you love that others didn't, or vice versa
Honsool: didn't live up to expectations
Dear My Friend: book involving letters/emails/notes
(BONUS PROMPT) Butter: sequel you liked more than Book 1
Bonus Yoongi 'Butter' gif!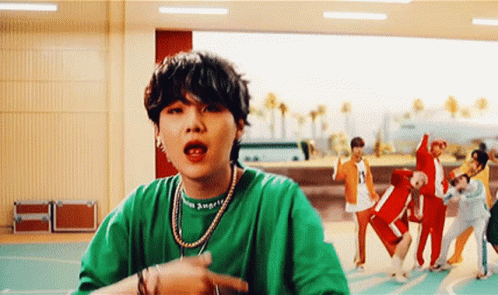 He looked SO good in the 'Butter' MV and I loved his verse – I think I got bias wrecked…by my own bias…
If you liked this, you can also check out my other original tags!
Here's my BTS 'BE' Book Tag and my 'The School for Good and Evil' Book Tag (fantasy series by Soman Chainani)!
Tagging…
Your 'D-2 Book Tag' Posts!
If you pingback to my post, I'll get a notification and can link to your post here!
Thanks for reading! What do you think of my picks? Have you listened to 'D-2′ before? Thoughts on BTS' new single 'Butter'? Let me know below!